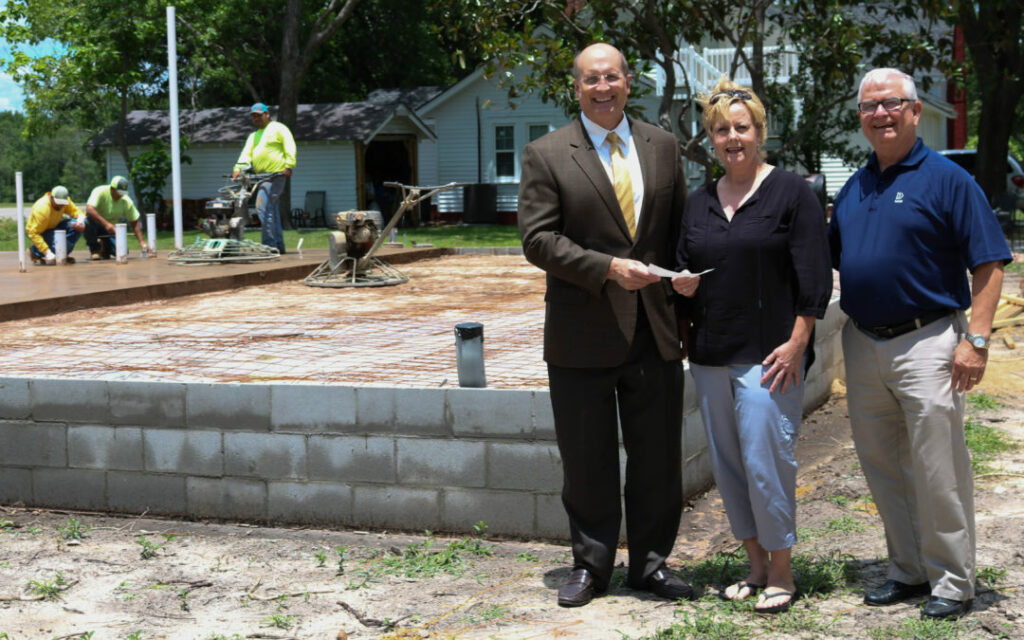 MOUNT VERNON, GA— Colleges and local communities share a vital relationship, wherein each offers the other countless support. For Brewton-Parker especially, the local community has been essential through its unending encouragement, resulting in BPC's continued vitality as South Georgia's Christian College. In an effort to show gratitude, BPC has sought means to be a blessing to the community, and this summer, God presented a unique and special opportunity for BPC to do just that.
Recently, BPC became aware of the growing need at the Dream Center Vidalia, a local mission in the neighboring city of Vidalia, GA. Partnered with the First Baptist Church of Lyons, the Dream Center provides a place for women who struggle with addiction. Through the redeeming power of Christ, women have found the help they needed for complete rehabilitation and success in life. However, as the program has continued to grow, it has shown need for expansion. The Dream Center Board of Directors realized that it was time to build. Pursuing the vision of reaching more women, they were able to raise the funds to begin construction on a new building located on the back end of the Center's property.
Volunteers were called and plans were made. Vans were scheduled to arrive and hotels were booked. Everything was well on its way, but the Dream Center leadership realized that more funds would be necessary to finish the project. Little did they know, however, that God was working in ways they least expected.
"For if you keep silent at this time, relief and deliverance will rise for the Jews from another place, but you and your father's house will perish. And who knows whether you have not come to the kingdom for such a time as this?" (Esther 4:14 ESV)
When Dr. Echols learned of the project, he knew that God wanted BPC to help. Though BPC is in the midst of raising funds for the construction of a new dorm, Dr. Echols and the BPC trustees felt that it was important to share resources with the Dream Center.
"We are overjoyed at the heart of Dr. Echols and the Brewton-Parker Board of Trustees for believing in the Lord's Kingdom work at the Dream Center," Says Peggy NeeSmith of Dream Center Vidalia. "It was especially significant to us as the Lord spoke volumes to the Dream Center Board of Directors through BPC's generous donation of $10,000. One day prior, we made a unanimous decision as a board to stand in faith for God's provision of our needs with all other options off the table. We thank Brewton-Parker for being ministers of God for women and their families to know the Gospel sets them free indeed."
BPC gave this gift in memory of Mr. Bill Brown, whose estate was the largest gift in the history of BPC and who was a member of First Baptist Church of Lyons, and in honor of the congregation of First Baptist Church of Lyons who have been incredibly generous in their continued support for BPC. Dr. Echols hopes others will join in this effort to help the Dream Center fulfill its mission of seeing the lives of the women to whom they minister transformed. Community members are encouraged to get involved, whether by giving their time or offering financial support. Those interested in learning more about the program can visit www.dreamcentervidalia.org.