[author] [author_image timthumb='on'][/author_image] [author_info]by Morgan Page, BPC Staff Writer[/author_info] [/author]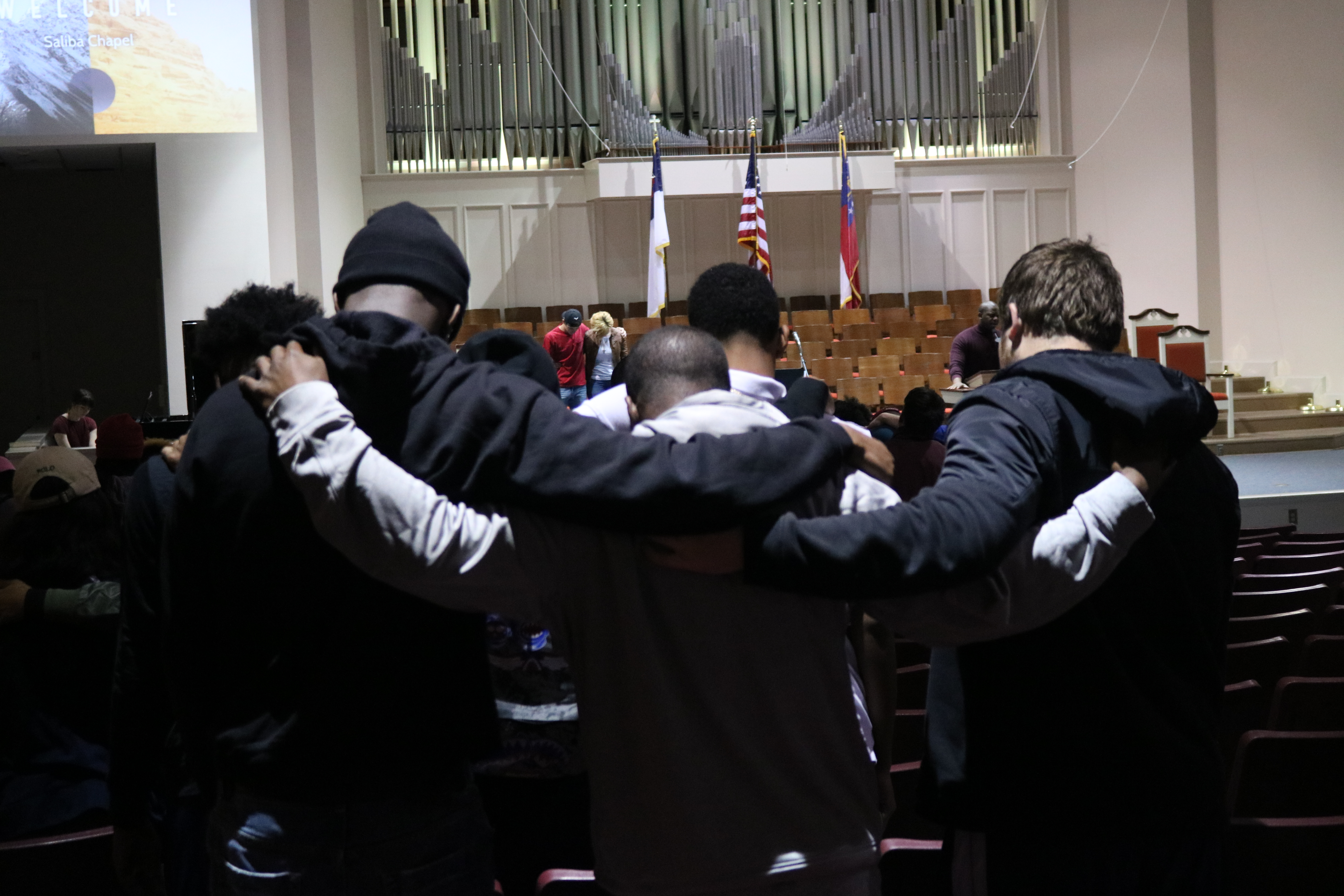 On February 13, 2018, Coach Madison Herrin, the campus minister delivered a powerful message about where Christians should find their value. The service began with worship led by students Morgan Brantley, Branden Lewis, and Carolina Murray.
Coach Herrin then came onto the stage. He started his message: "A lot of times we, as Christians, try to find our value in other people, but the approval of  others shouldn't be where we find our value."
He spoke on Genesis 2:7 which says in the World English Bible version, "God formed man from the dust of the ground, and breathed into his nostrils the breath of life; and man became a living soul."
Herrin broke down the verse by discussing a few of the verbs. He first explained that the usage of "formed" in Genesis 2:7 implies that God took His time making each person. Following that explanation, he stated that the usage of "breathed into his nostrils the breath of life" was more than just a figure of speech; God literally and intentionally did such when he created man.
Throughout the sermon two myths were introduced to those present in chapel. The first one was that we get our value from the approval of others. The second myth Herrin introduced was that our value is really determined by our past mistakes. He explained, "We don't have to look for our value in anything or any other people because it has already been decided and given by Jesus."
He then left those present with one question: "Where do you find your value?"