by Morgan Page, BPC Staff Writer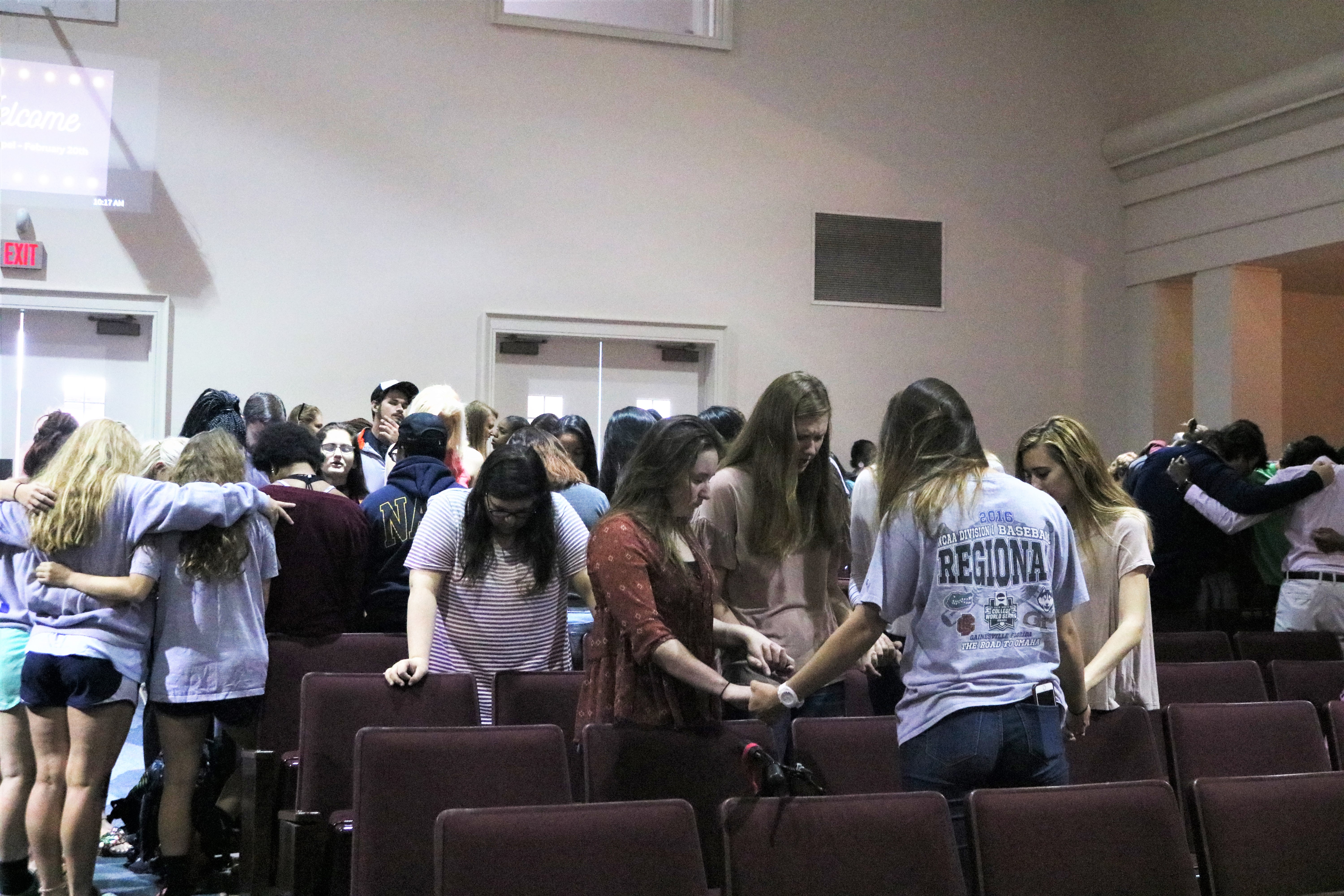 Chapel on February 20, 2018 started a little different than usual as the Vice President of Athletics and Student Development. Daniel Prevett, took the stage to recognize recent accomplishments of certain student athletes. Wrestlers Lucas Nelson, Brooks Climmons, and José Carrillo-Garcia won bids for Nationals.
Four members of the track team who competed in the 4 x 200 at the NCCAA National Championships this past weekend were also recognized. These students were Devin Frails, Rufus Timmons, Isaiah Williams, and Tabyus Robinson  They achieved the highest placement a team from Brewton-Parker has ever gotten at a national tournament.
Prevett then introduced the day's speaker, Campus Pastor Steve Edwards. Edwards introduced the idea of focusing on the power of prayer. He then said: "Find at least one person to pray with for the next few minutes. I do not want anyone praying alone."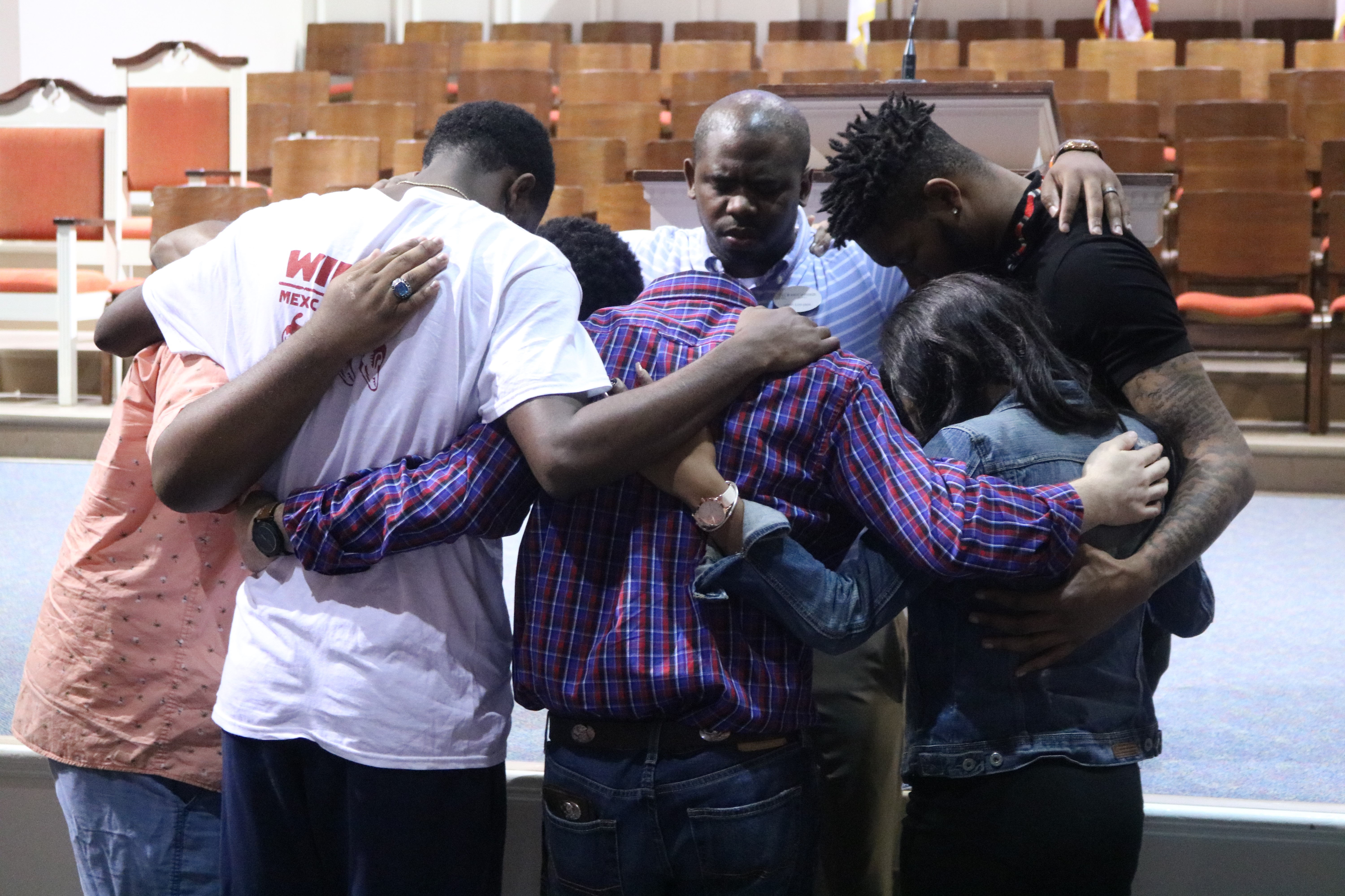 Following the intimate prayer time, Edwards took a moment to talk about the power of praying for specific things. He discussed how the power of God could turn a situation you were born into into a testimony. He gave the example of a  man who was lame from birth but who started walking after a powerful encounter with Jesus. The scripture he based his sermon around was Acts 3: 1-10. He used it emphasize his point: "A genuine encounter with Christ won't allow you to remain the same."
He then asked: "How many people know Christ because they know you?"
He concluded by challenging those in attendance to read the book of Job.