by Morgan Page; BPC Staff Writer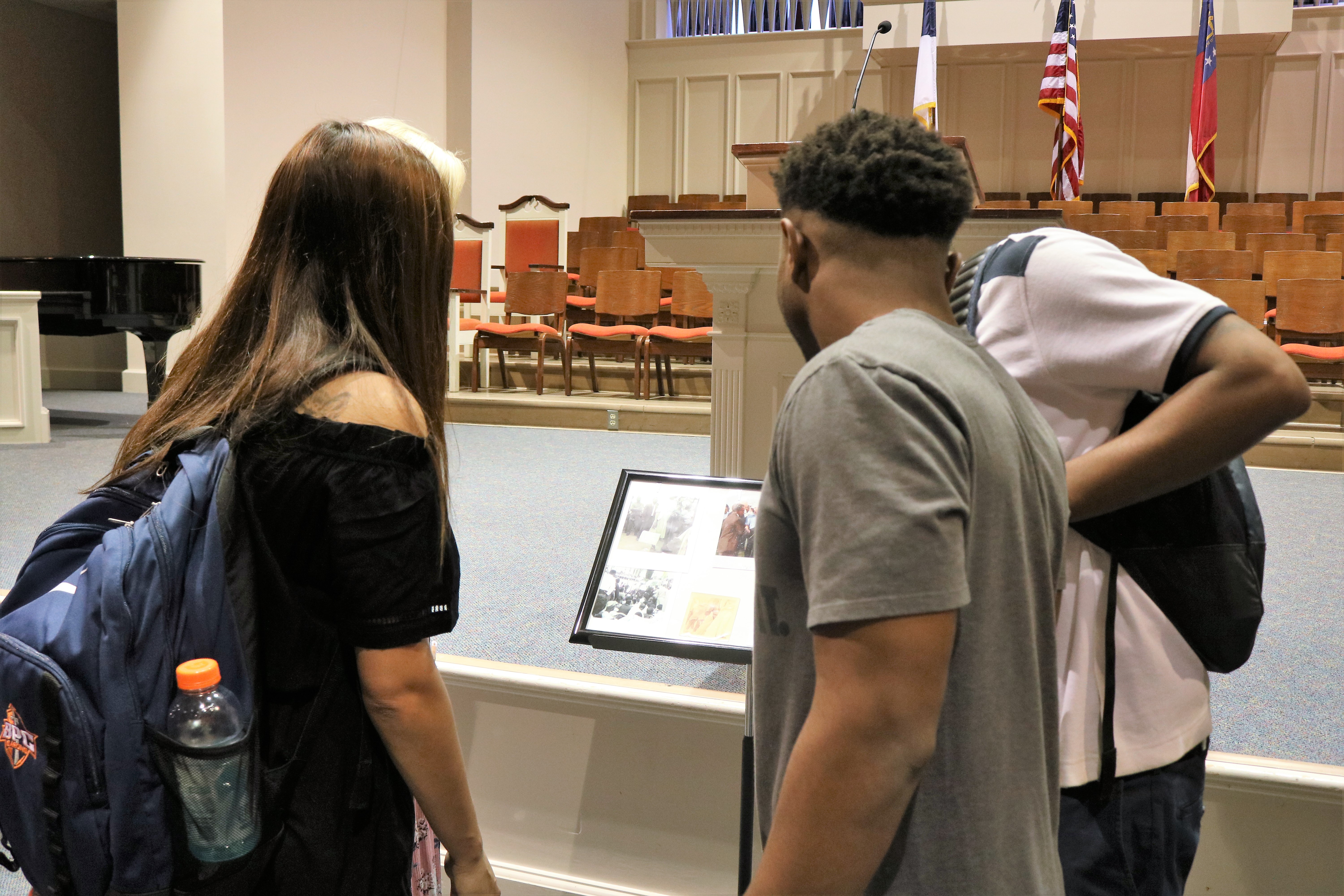 Dr. F. Lee Carter shared about his experiences working alongside Dr. Martin Luther King, Jr. at the April 3 Brewton-Parker chapel service. Photo Credit: Morgan PageOn April 3, Brewton-Parker College continued the emphasis on honoring the 50th anniversary of the assassination of Dr. Martin Luther King, Jr. with a special guest speaker. Dr. F. Lee Carter, special guest speaker, shared his experiences from working alongside MLK, Jr. Attendees of the chapel service were invited to the front of Saliba Chapel to view some pictures Carter brought from his experiences working with MLK, Jr. The emphasis on honoring MLK, Jr. began earlier this semester with a march on MLK Day and an exploration into the legacy of Warren C. Crawley, Sr.
Carter worked in ministry as a pastor for over fifty years and personally marched with MLK, Jr. in Selma, AL. Carter gave a personal account of what it was like to work with King, but he was also able to bring stories of his own to the table and discuss what it was like to live life in the Jim Crowe era. Carter shared, "We were asked by Martin Luther King, Jr. to maintain silence as we marched. He also suggested that we exit town immediately after the march."
Carter spoke of different people he met through his ministry. He shared specifically about a lady who lost her life trying to transport those who marched across town and to the airport among other locations.
Carter then moved the discussion to what he called, "The biggest library in the world: the Bible." He began in Ecclesiastes and centered the remainder of his discussion among the power of wisdom, inheritance, and heritage.