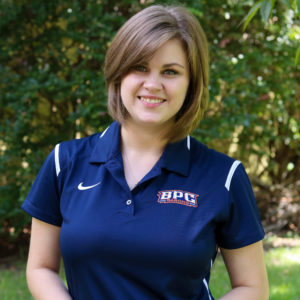 Who are we?
When I first stepped onto campus in January 2011, I knew that I was home. I couldn't quite put my finger on it at the time and, even as a student, I struggled to define what Brewton-Parker meant to me. Even now, I've rewritten this sentence about 12 times trying to find the right words. I'm not even sure it's possible to describe. But I want to try because you need to know what it means to be a Baron. You need to see how God has touched this little college in a big way.
I've spoken with many students over the years about Baron Life, and what has struck me is that the conversations always come back to one thing.
Family.
As cliché' as it sounds, that's what we are. And maybe that's why I've found myself drawn back time after time. There's something here that makes Baron Life mine. This is my college. My campus. My family. Why wouldn't I come back?
As I accepted the new role as Marketing Director, I knew right away that my biggest task and most daunting challenge would be finding the right words to describe who we are.
Yes. We are South Georgia's Christian College. But we are also more than a location. We are more than a college. We are a family dedicated to supporting and loving one another. That dedication stems from the heart of a Christian college that cares first and foremost for the spiritual life of each student. Through that support and love, we provide an education unlike any other I've ever experienced.
Talk to any Baron that you want. Ask them why they love BPC. You know what they'll say?
The people. The family.
Every. Single. Time
It doesn't matter how many interviews I conduct, how many stories I uncover—they always revolve around the people that make up our family.
What is our story?
I've quickly come to realize that there is no one story that fully represents the heart of Brewton-Parker. Each person who has stepped across this campus has added his or her chapter to an ongoing story. Who am I to retell these stories? I don't have the power, nor the knowledge, to fully write our story.
So that's where this blog is going to help. I am stepping back and allowing other Barons the opportunity to share their story–to share their BPC.
My hope is that, collectively, we will piece together a picture of the Baron Life so you can catch a glimpse of all this campus has to offer. This blog will share the individual stories that make up Brewton-Parker College. Perhaps this is the English Major coming out of me, but I truly believe in man's innate desire to share stories; so here we are, sharing our stories with you.
And who knows? Maybe one day you too will find that you have a Baron story to share.
---
[author] [author_image timthumb='on']https://mail.google.com/mail/u/0?ui=2&ik=099ab4fc1b&attid=0.1&permmsgid=msg-f:1612519514231310278&th=1660d1f4672487c6&view=fimg&sz=s0-l75-ft&attbid=ANGjdJ-Ona4GYlKJPpoyR2SmZLxzIS-cF-FmQClgrXc_6CwKFuBPh9TlSKB_H_sKgJ-2d39YE-5jOHJTn1oThjAXdEbc0Ulx_QTuCPaxD1BJloFItSJXDM5Q14VIll0&disp=emb&realattid=ii_jmgpdqbg0[/author_image] [author_info]Jerusha Yoder graduated from Brewton-Parker in 2014 with her BA in English. Since then, she has worked for the college in a variety of roles. She currently serves as the Director of Marketing and an adjunct professor for English.[/author_info] [/author]