Altama! Gazuntite.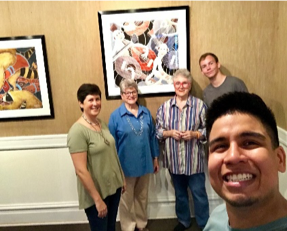 Have you ever driven into Vidalia and noticed a couple establishments fancying a peculiar Native American sounding name? No? Well, me neither until a fellow history major and I were informed of an interning opportunity at the Altama Museum. Humor me. For the sake of this very short blog post, please say it caught your interest. Great. Now that you're still reading, lets drop the topical facts: geographically, the Altamaha River is the blood line for three smaller streams that form a trident from the Saint Simon and Jekyll Island beaches and pass through 280 near Reidsville, Vidalia, and McRae.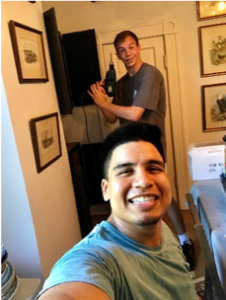 Thanks to the Internet, my friends and I have been enlightened. What you won't find out from surfing the web is that the word itself has several translations (personal favorite being green seal monster) and a lost one at that for the specific significance of Altama. If the word were to be broken down with the ha-suffix it would translate to something like, "we (or together) who come from over (or are passing through) the river." The mysterious definition doesn't deter Hunter (my fellow history major) or myself at all; our days, in fact, at the museum have been nothing short of laughter, sweat, and spectacular testimonies. Our director, Jennifer Martinez, recalls her days of interning and being lost in envelopes for hours. She has thrown the pendulum as far away from her experience as she can. We've hung cabinets, poked around the museum, and helped move exhibits into and onto the property. Dr. Allen probably won't be so entertained by the idea of us spending time, "poking around the museum" as we are her up and coming, "Brewton Historians," so I offer a moment to sit up, place a fist under your chin, and refer to this as our "Historical research time."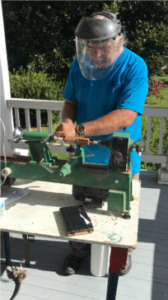 The Altama recently hosted a sidewalk event where artists from all over could set up tents and showcased their work to and for all the people visiting. This is where the mystery piece I mentioned earlier comes into effect, simply because the impression that could be perceived in this atmosphere is one that is deeper and wider and more precious than that of any sojourning interpretation. If you were to walk around, you would've met an incredible pop artist, Stephen Sisson, with more glue and marker stains than the children he was leading. You would also see a local wood turning hero, Oggie Medlock, with his young apprentice laughing about 'turners grabbing round logs, making squares out them, just to finagle them round again. I would throw some cheesy closer in here about Ms. Jennifer, Mr. Stephen, and Mr. Oggie inspiring the community as they are that missing link to a forgotten translation, but instead I'll just make it a strong recommendation to come and see what it is or could be for yourself.
by Marshall Lopez