Much like Horton from Horton Hears A Who, I had never heard tell of a small speck of dust that is able to yell before becoming a student at Brewton-Parker. To many, Mount Vernon itself is nothing more than a mere speck of dust. However, nestled snugly within that speck of dust is a small college named Brewton-Parker College. The address to that college is 201 David-Eliza Fountain Circle. David and Eliza Fountain were my great-great-great grandparents and I am a fourth generation student here. Even so, Brewton-Parker was the name of the college that I, being from Mount Vernon, never wanted to attend.
But somehow, I am here.
Even more surprisingly so, I am thriving here. I am genuinely happy.
Most surprising? I love this place.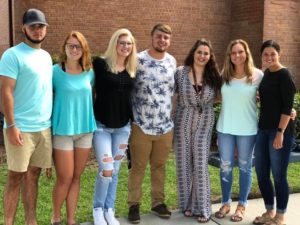 I remember growing up with aspirations of moving off to some large state university, because THAT was the only way I would enjoy college. When I saw Coach Crawford and Coach Nate step up to the fence my senior year of highschool, I never thought I would actually end up here. My mom got my attention and pointed at them with the biggest smile on her face. I casually looked over and rolled my eyes. I did not want to play softball in college, much less at Brewton-Parker. I didn't know if they were there to see me or not, but at that point I did not care. I refused to pay them any attention.
Until a few days later, when I got a phone call.
They invited me to visit the college, which ultimately resulted in my acceptance of a softball scholarship and me signing to play the next year at Brewton-Parker. I still was unsure I was making the right decision, but something was pulling me to this place. To this day, I don't know how to describe it. I'm fairly certain it was a "God thing," and I'm so grateful that I listened to that pull because I could not imagine being anywhere else in this moment.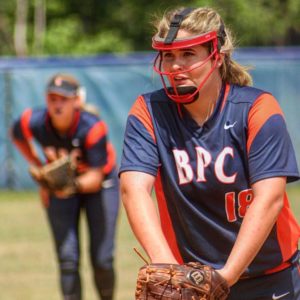 Since starting here, I have been able to experience many things. I have been able to travel around the Southeast playing softball making friends and memories that will last a lifetime. I have been able to perform in the first play put on by the theatre department here in about ten years. I have been able write my own plays and have one of them read at a play reading. I have been able to earn professional training for my future from the Marketing department at Brewton-Parker and have a Sports Journalism internship through a local newspaper at the same time. These are just a few of the things I have been exposed to thanks to Brewton-Parker, but I do value one above the others.
Here, I have been able to find myself.
Nowhere else have I been so comfortable with who I am as a person. I entered this place as a Biology major with every intention of becoming a doctor. I thought that was what was expected of me.
Needless to say, it took almost no time for me to find out that if you want to study ANYTHING for four years, you need to be very passionate about it. Biology for me? Not a passion.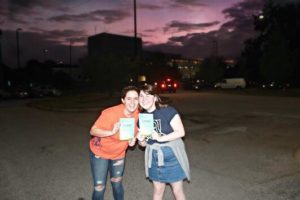 Halfway through my first semester, it hit me. I had to make a change. I forced myself to sit down one day and asked myself one simple question. What do you enjoy? I immediately knew what the answer was, and I listened to myself.
I liked to read books. I liked to write things. Thus, I became an English major. I later added a Creative Writing minor.
I was immediately faced with, "What are you gonna do with THAT?" from all directions. (To which I typically want to respond with an eye roll, but that would be "rude," right?) I've met people who told me to be appreciative that my work is so much less time consuming than THEIR major, while taking a class with seven required novels. (Yes – a single class.) I also consistently get the dreaded question, "Oh, so you want to teach?" from the same people who send me their papers any hour before they're due and ask me to make edits. (The answer is no by the way!)
My experiences studying English at Brewton-Parker have been nothing short of a glorious adventure. I have been able to read pieces from numerous cultures and thus traveled farther between pages than most people will in a lifetime. I have been able to develop a broader outlook on the human experience and learn about people from all around the world. This in itself has taught me to empathize on a more personal level than most. And, while I am no longer playing softball here, I will forever be grateful for the two coaches who brought me into this wonderful  Brewton-Parker family and the sweet lady who encouraged them to go watch me play.
[author] [author_image timthumb='on']https://www.bpc.edu/wp-content/uploads/2018/09/IMG_0162-web.jpg[/author_image] [author_info]Morgan Page is a senior English major at Brewton-Parker who also works for the Marketing department.[/author_info] [/author]