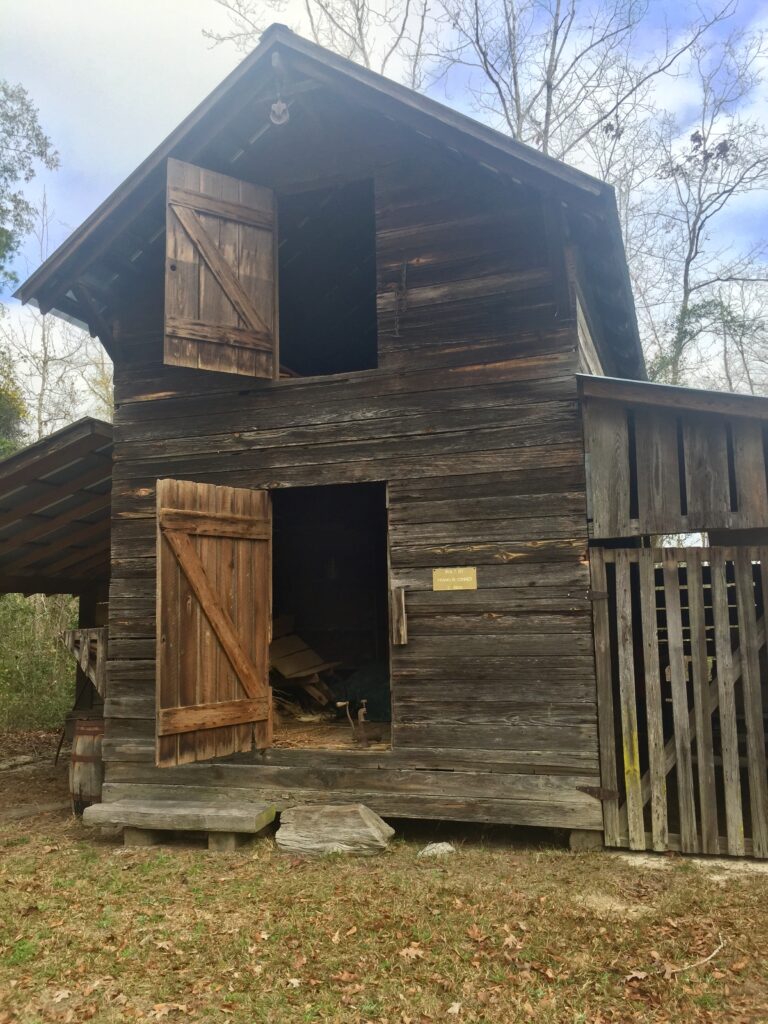 By Marshall Lopez and Jincy Ray
What is it?
Have you ever heard of the Brewton-Parker Historical Village? It is a hidden gem located right off of Jones Lake on campus. There are a handful of buildings at the Village consisting of the Conner Stable, an old steeple, the Cooper-Conner house and the Thompson house. By displaying the designs, technologies, and historical accounts of the local area, the Brewton-Parker Historical Village projects what life in the 19th century would've looked like.
Cooper-Conner House
The Cooper-Conner House is at the front of the Village; it highlights kitchen routines, family life, chores, and the bedrooms as well. Research shows that, despite several differences, there still are a number of traditions practiced nearly a century later. One of the Village's exhibits reveal the famous traditional butter church and how, when necessary, the technology was modified to suit a rocking chair. Tours of the Historic Village are scheduled in conjunction with the Onion Festival in Vidalia and History Under the Stars. Visitors will be given the opportunity to attempt churning butter as those who lived in the displayed homes did. Similarly to today's usage of mattresses, the Cooper-Conner house contains a bed. The home is open with the bed in the midst of the living area, which shows how different life was in the 19th century. While our modern lives allow levels of privacy, this was not always a guaranteed luxury. Once the bed is seen however, a visitor will certainly see how kind the times have been to sleeping arrangements, floor plans, and privacy development.
Research
We've been led by History professor, Dr. Amanda Allen, to open this public history exhibit. It's been a new experience to all of us, so we've been driven to research and study. We've also spent time attending lectures, similar exhibits, local libraries and hidden archives in a collaborative effort to present solid research to visitors. We studied the Cooper-Conner family Bible which was signed by each member of the family for several generations. Research like this was done regularly for the sake of historic accuracy and so that, as we guide groups through the exhibit, our learning experiences can be more relatable. Guest speakers from local newspapers and marketing teams have also shared their insight on how to filter for only facts and reach guests with not only our words, but through several realms of media: posters, apps, posts, announcements, pictures, and this: our blogs. Our hopes are to educate and enlighten the public of our local history, which is a goal worth every drop and ounce of sweat and stress to our class