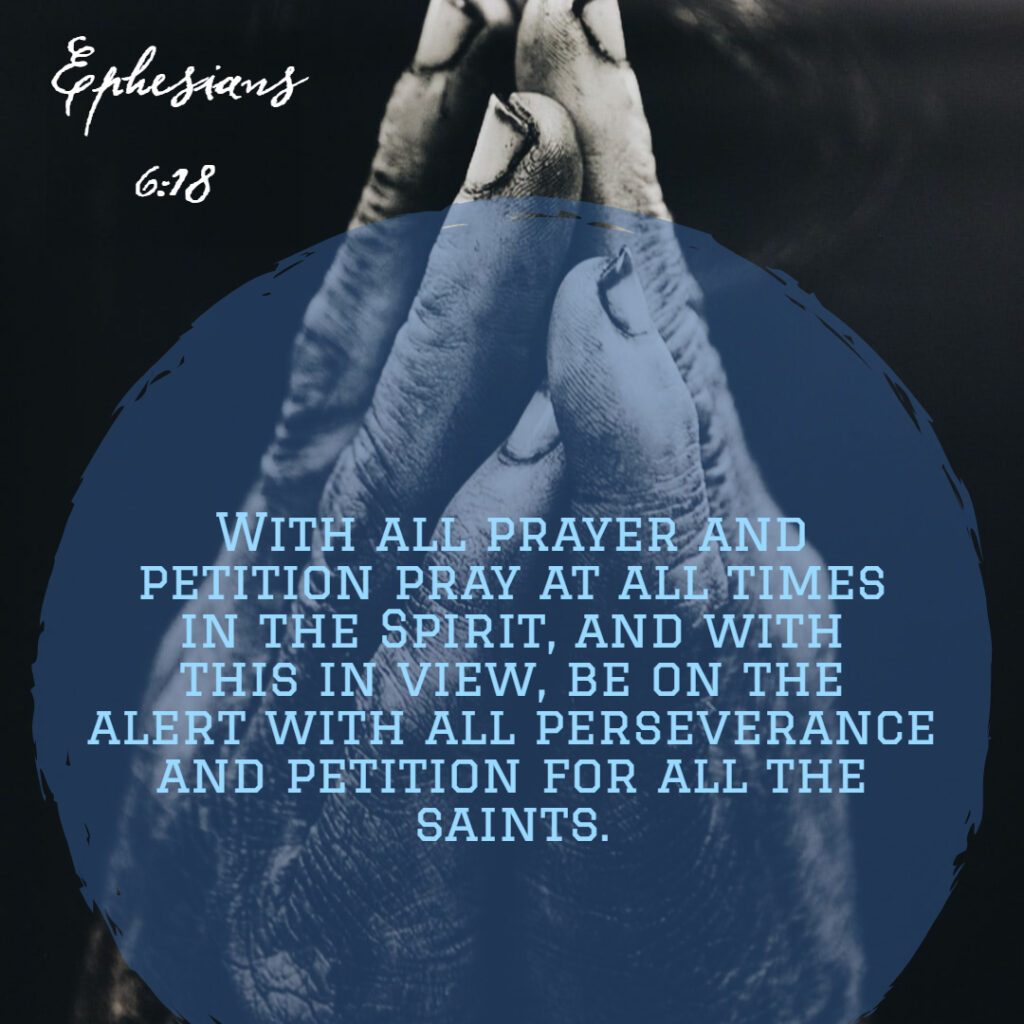 Ephesians 6:18, "With all prayer and petition pray at all times in the Spirit, and with this in view, be on the alert with all perseverance and petition for all the saints."  
| Written By: Thomas Rhodes
It can never be over emphasized how dramatically important the practice of prayer is in the Christian life.  When we pray, we are coming before the very presence of GOD, we are engaging in a dialogue with the Holy One. When we pray, we are making the proclamation that we are in need of a Savior, that we are in need of Jesus Christ.  And yet, so often prayer is the discipline we neglect in our day to day lives. 
So often we put our faith, our hope, and our trust in the strength of our own abilities, rather than in Christ through prayer.  But this is not what we have been called to do. We have been called to be people who pray.  
Through prayer we are aligning ourselves with the Spirit of GOD, saying that HIS Will be done rather than the desires of our own hearts.  Through prayer we are approaching the throne of grace with confidence so that we may receive mercy and help in our times of need. Through prayer we are directing the entirety of our attention upon the power of the Almighty GOD, from which we receive abundant peace. Through prayer we rage war upon sin.  Through prayer we bear witness to the Gospel of Jesus Christ being declared.  
The list can go on and on.  
Prayer is not limited to individuals.  By that I mean that there is a communal aspect in regards to prayer.  We pray for one another, and what a tremendous blessing that is. As brothers and sisters of the faith, we make our petitions for one another known before the very presence of our Holy GOD.   
Take a moment to ask yourself this question, "Are there people in my life who are willing to pray for me?"  Do you have people in your life who are willing to fall down upon their knees and fight for you through prayer?  Do you have those types of relationships?  
In all of the languages that have ever been spoken by the tongues of men, there does not exist words which are sufficient in their adequacy to convey the richness that is found through prayer.  It cannot be expressed how deep the bond goes that is experienced between believers when they pray for one another.   
Prayer is all of this and so much more, but most importantly prayer is a means by which we fall more in love with our Savior Jesus Christ.  May today be the start of you being resolved to implement a healthy prayer discipline into your life.