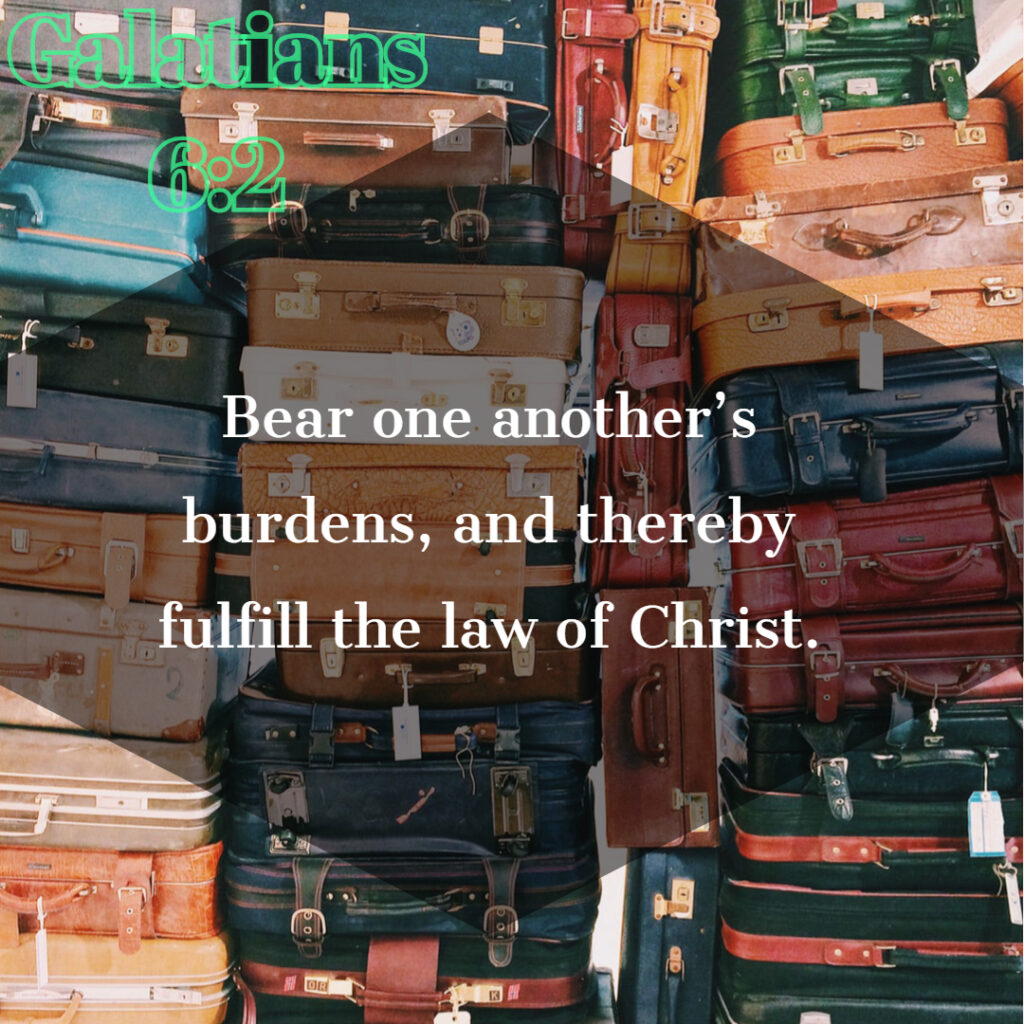 Galatians 6:2, "Bear one another's burdens, and thereby fulfill the law of Christ."  
| Written By: Thomas Rhodes
There is a breeze that is blowing across the entire campus of Brewton-Parker College.  A breeze which signifies that the season of Fall has finally arrived. And we, the members of Baron Nation, welcome it with great delight.  Not only does the beginning of Fall mark the changing of the seasons but it also reminds us of the progression of the school year. The deadlines upon our assignments are drawing ever closer, our levels of stress is on the rise, and how easy it is to lose ourselves in the midst of all of this happening.  
How easy it is to be totally consumed by all of the different weights that crash down upon us in life.  Be it the weight of not knowing what to do, of health issues, of financial distress, or the burdensome weight of sin.  Whatever the case may be, we all feel these burdens from time to time and can feel overwhelmed by the isolation that they create.  However, it does not have to be isolating.  
As Christians, as Believers in the name of Jesus Christ, we are called to bear one another's burdens.  When a fellow brother or sister falls into sin, feels the weight of guilt, or is brought low by the mistakes that are made in a day, we are called to be sources of encouragement to them.  We are called to help alleviate some of their burden by being there for them in their time of need.   
The Christian life is one in which we pursue a greater love for our Savior, in turn our worship of the King becomes greater.  As a result of the growth of love that we have towards GOD we will be reminded of the times in which HE has provided us with the strength to carry on.  In light of this, our passion to help one another will grow as well.  
Take a moment and be reminded of everything that GOD has brought you through in this life.  
It can never be conveyed how important it is to have relationships with fellow brothers and sisters from which we can receive encouragement.  Do you have those types of friends in your life? Are you that type of friend in the lives of others? 
A new week is upon us.  May this be a week in which we share the love of Christ with one another.