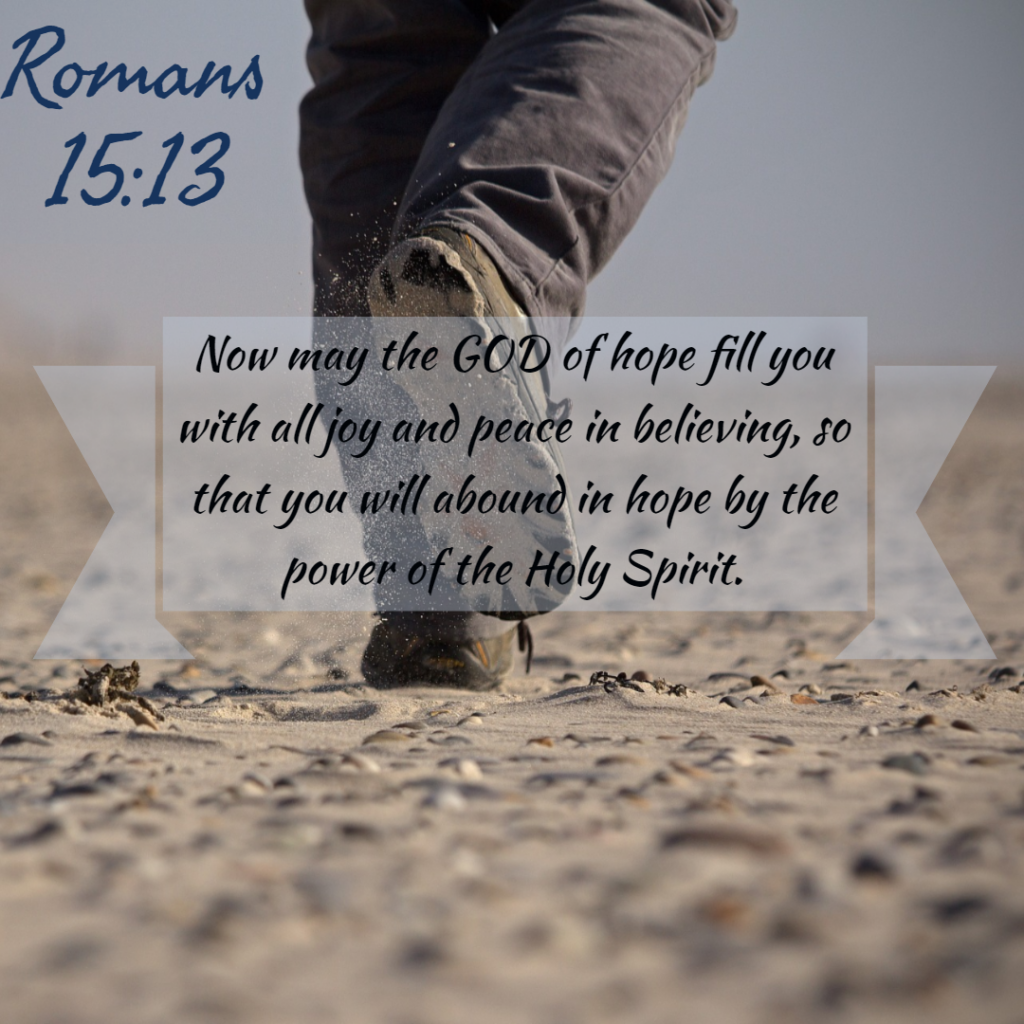 Romans 15:13, "Now may the GOD of hope fill you with all joy and peace in believing, so that you will abound in hope by the power of the Holy Spirit."
| Written By: Thomas Rhodes
We are college students with dreams of entering into a variety of different careers.  Our time spent here upon the campus of Brewton-Parker College is meant to be utilized for the purpose of preparation.  Preparation so that the dreams that we have created within our minds, and upon our hearts, may come into reality. This time of preparation is precious.  But as we are in this stage of preparation we are going to come across setbacks along the way. Setbacks which can rob us of our drive, our dream, as well as our hope. 
But what does the Bible tell us? 
The pages of Scripture flow together to convey the message that humanity has missed the mark.  The human race has fallen into sin and there is nothing within our own capabilities that we can do to change that underlying fact.  Regardless of how hard we work to lead lives of excellence, of uprightness, and goodness it does not change the fact that we are sinful and deserving of eternal hellfire.  All of our work amounting to nothing. Simply put by relying upon ourselves we are living lives that are without hope. This is where our story should end. But it doesn't.   
Praise GOD for the cross at Calvary.   
We were without hope, without a way, and living in constant rebellion against the Almighty King.  But GOD, due to HIS loving nature, bridged the gap that existed between us. HE did so by sending HIS Son, Jesus Christ, to pay the penalty of our sins by dying on the cross.  Through which we have been given the gift of salvation.   
We have this hope.  A hope which is not based upon human contrivances, upon the nature of the world, but hope which rests upon the King of kings and LORD of Lords.  A hope which is founded upon the Lion of Judah and the Lamb that was led to the slaughter. A hope which is given to use by the love of GOD. A hope which gives us the strength to keep going.  A hope which is our Salvation.    
Barons, that hope is Jesus Christ.  Do you know Him today? Do you have this hope which transcends all the problems and obstacles of the world? 
This is my prayer.  A new week is here once again. Use it to fall in love with the Savior with Jesus Christ.