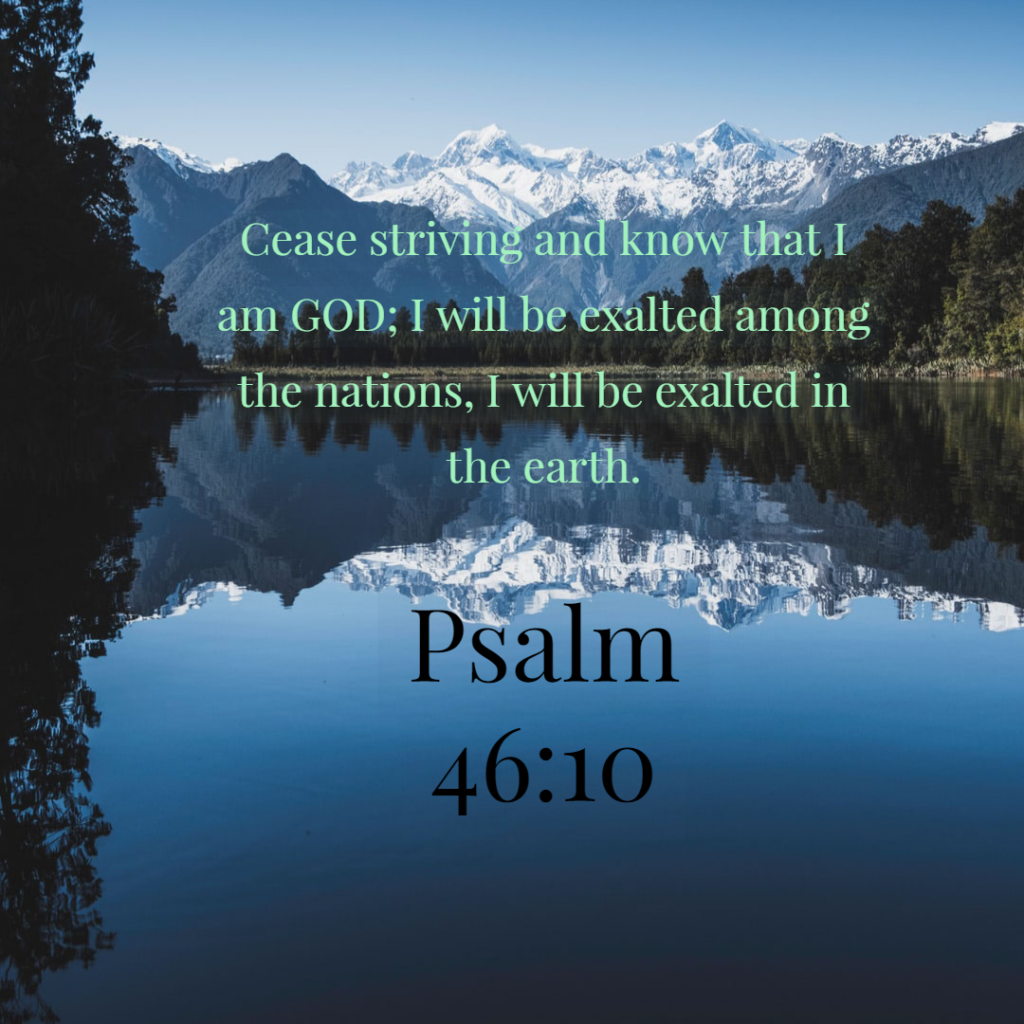 Psalm 46:10,"Cease striving and know that I am GOD; I will be exalted among the nations, I will be exalted in the earth."
| Written By: Thomas Rhodes
The world in which we live is one that is in constant motion.  We are either going to class, going to work, going to practice, or going to get something to eat.  But how often do we set aside some time to be alone with GOD? How often do we make a conscious decision of setting our attention upon Jesus? 
When we draw near to GOD something amazing takes place.  When we draw near to GOD we are engaging in a dialogue with the Holy One.  As a result of this dialogue our attention is no longer upon all that we are wrestling with in our lives, but rather we are setting our gaze upon the majesty of GOD, the holiness of GOD, the omnipotence of GOD, as well as HIS love, mercy, and grace.  All of the problems of life pale in comparison to the nature of GOD.   
Does this mean that we neglect our other responsibilities?  Do we neglect our class assignments, our work obligations, and our scheduled practices?  No, but rather it means that we make the necessary adjustments in order to put GOD at the forefront of our lives rather than having HIM be an afterthought. 
How amazing it is to be standing in the midst of the fire and to have our LORD standing there along with us.  How amazing it is to know that as we go about our lives that we are never alone, but rather our Holy Father is leading us along each day.  The truths of Scripture cause us to fall more in love with the Savior.  
But the only way that our affections toward our LORD are going to grow is by drawing near to HIM.  Drawing near to HIM by means of turning through the pages of the Bible and by crying out to HIM in prayer. 
Jesus wants us to know Him.  He wants us to know that He is the Way, the Truth, and the Life, and that no one comes to the Father except through Him.  He wants us to know that He is the Lion of Judah and the Lamb that was led to the slaughter on our behalf. He wants us to know of the love that He displayed for us upon the Cross at Calvary.   
Jesus wants us to know Him, to believe in Him, to follow Him, and to give Him the praise that is due His Holy Name. 
Oh, how great thou art O LORD. 
As this new week comes upon us, be intentional about being still and knowing GOD.  Be intentional about pursuing your relationship with Christ.