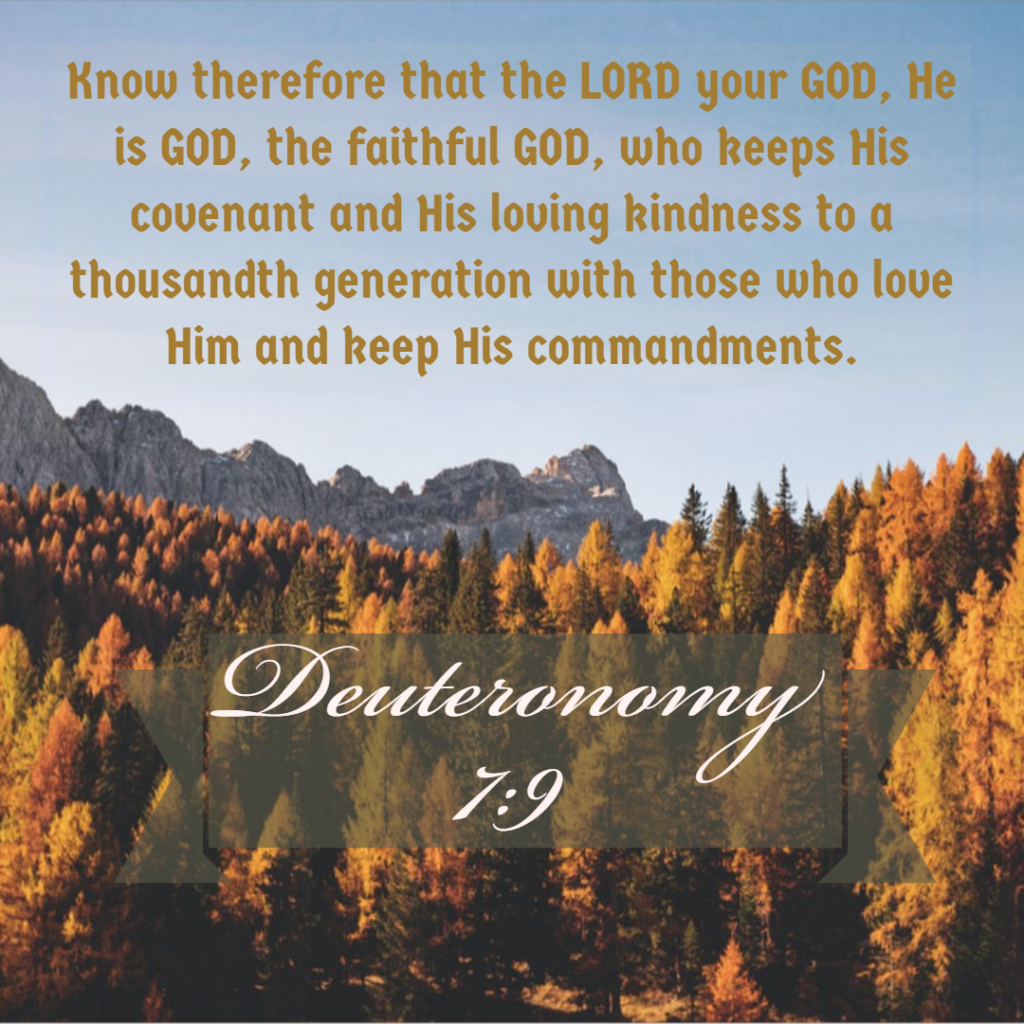 Deuteronomy 7:9, "Know therefore that the LORD your GOD, He is GOD, the faithful GOD, who keeps His covenant and His lovingkindness to a thousandth generation with those who love Him and keep His commandments."  
| Written by: Thomas Rhodes
Thanksgiving, along with Thanksgiving Break, is nearly upon us.  A common practice that takes place during the season of Thanksgiving is making a list of all that you have to be thankful for.  In the midst of all that takes place within the confines of our lives, we often lose sight of what is important. There are those among us who might even say that they would find it difficult to make any listings about what it is that they are thankful for.   
Why?  Because our attention is upon the physical rather than the spiritual.   
So very often our attention is brought to focus upon all of the current problems that we are dealing with in our lives.  The resulting factor being that an entirely negative demeanor follows us wherever we go.   
Take a moment to ponder this.  Our GOD is faithful. 
Do you realize what a tremendous blessing that is?  Our GOD is a GOD who is faithful. Even in the midst of the storm that you are weathering, the mountain that you are climbing, or the fire that you are going through, our GOD is faithful.  HE is faithful in the keeping of HIS promises towards us.  
We may not always be able to see how GOD is moving in our lives; however, we can trust in the fact that HE is indeed working.  HE is faithful in HIS love towards us, HE is faithful in the grace that HE lavishes us with, and HE is faithful in the mercy that HE bestows upon us.   
Our GOD is faithful.  
Our GOD is faithful in HIS promises towards us as well. Promises which tell us HE will never leave nor forsake us (Deuteronomy 31:8), that HE has a plan for our lives (Jeremiah 29:11), that HE hears our prayers (Psalm 34:17).  This is just a sampling of the promises that have been made to us through the pages of Scripture, and GOD is faithful through them all.