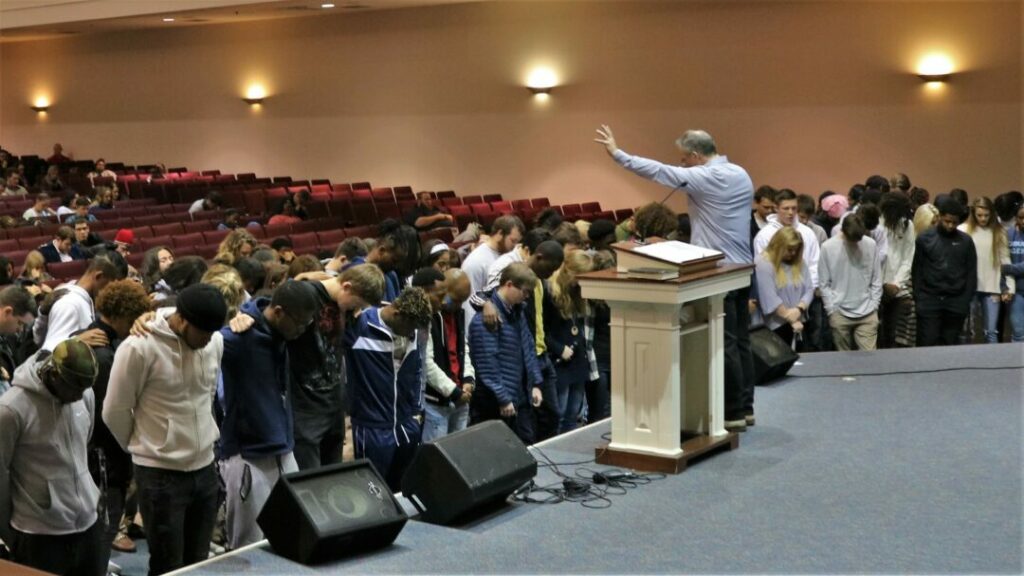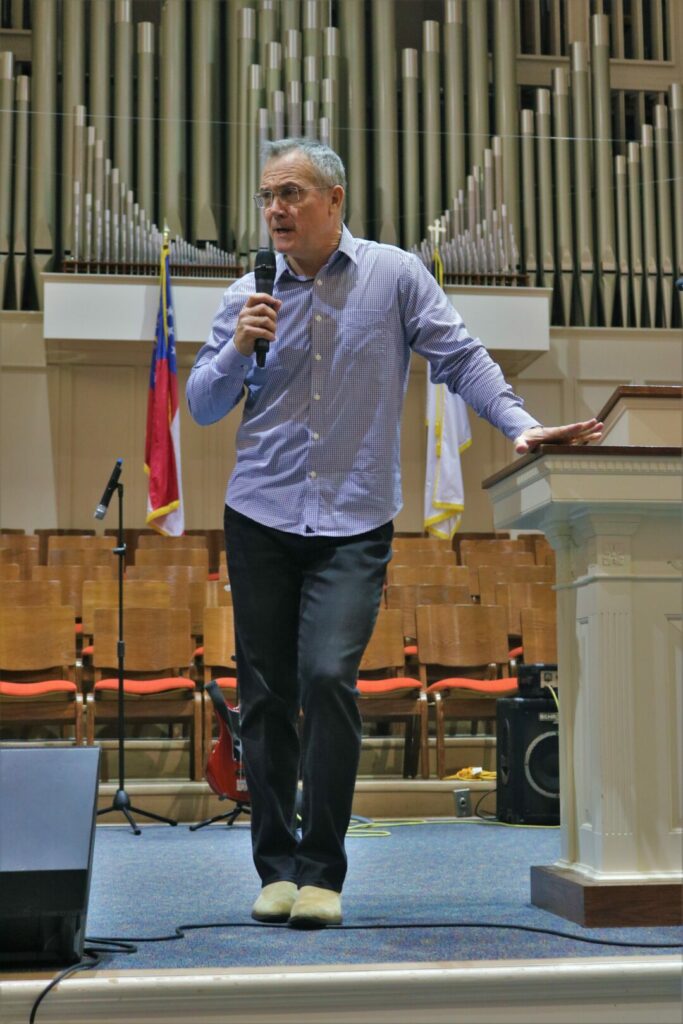 By Sydney Fink

Student Writer 
Rick Gage, the founder of GO TELL Ministries, delivered an exhilarating message at Chapel this past Tuesday. God used him mightily as over 70 students either accepted Christ as their Savior or recommitted their lives to Christ. His message encouraged all to surrender and pursue a personal relationship with Jesus Christ.
Campus Pastor Steve Edwards stated, "It is amazing to see the outpouring of the Holy Spirit on the campus, and we are excited about what Christ doing this semester."
Inspired by the numerous decisions, faculty and staff have committed to encouraging students in their new steps of faith. Dr. Billy Pucket, Assistant Professor of Theology and Ethics, founded a "New Believers Discipleship Group" for the students, which he hosts in the cafe from 12:30-1:30 pm each Thursday. Through this discipleship group, students can find the support they need for a strong start in their new-found faith.
Faculty, staff, and students are grateful for the lasting impact Gage made as he brought his ministry to campus.
After growing up as a pastors' kid, Gage never truly lived the Good News that he professed. However, after deciding to live out his faith, he expressed that he never before found more fulfillment and satisfaction. GO TELL Ministries is a ministry that Gage has built from the ground up. As an evangelist, he aims to perform the Great Commission (Matthew 28:16-20), reaching people in every corner of this world. Gage's ministry has reached and saved thousands of people.
During his visit, Gage also announced a new partnership between BPC and GO TELL Ministries to offer select students an internship. This internship not only affords students an opportunity to gain real-world experience in ministry but also provides them with additional funding for their college education. For more information, students can visit https://gotellministries.com/.