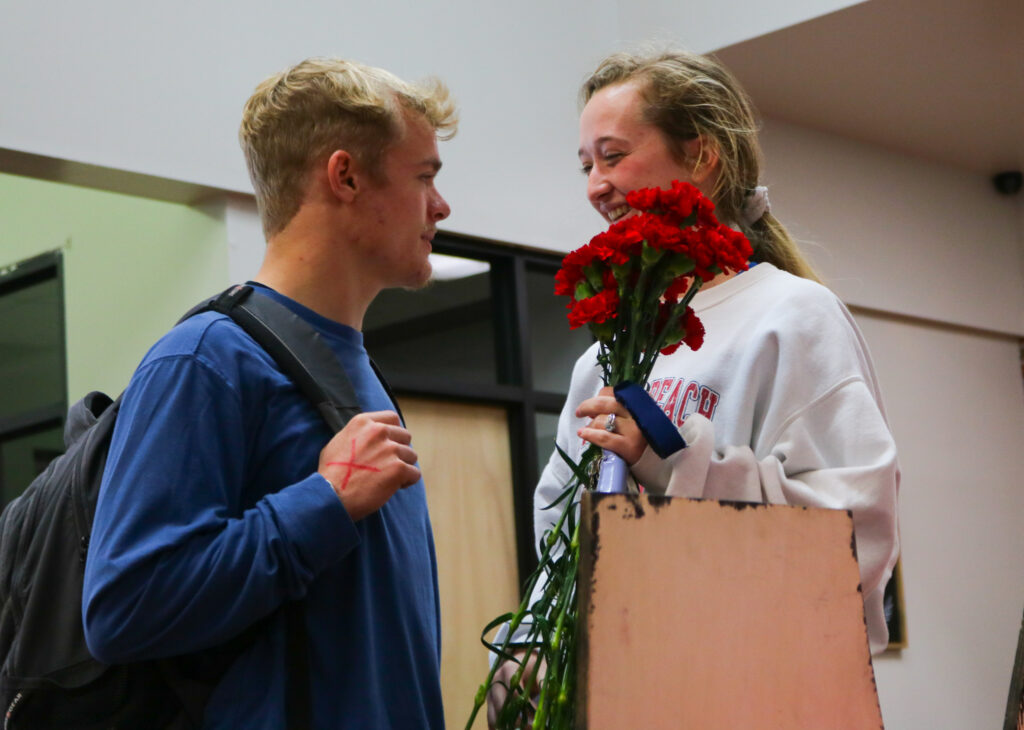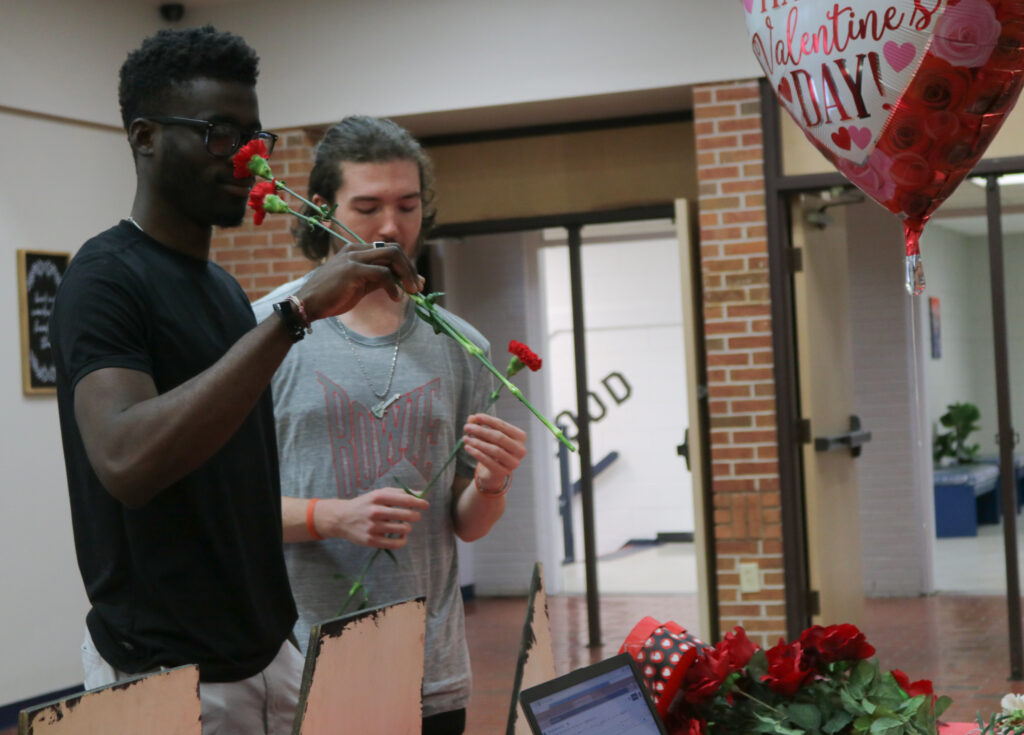 By Sydney Fink

Student Writer
This Valentines Day, one organization made it their mission to serve the campus with a special fundraiser. Delta Mu, a BPC sorority, hosted a Valentine's Day fundraiser that raised over $250 for a local charity. In order to raise these funds, the sorority sold flowers and candy for anyone interested in surprising their love, friend, or even potential love with a special gift. 
Recipients of the flowers and candy picked up their gift at the Student Center Thursday afternoon. Hearts were warmed and curiosity was spurred as the receiver looked for who to thank for this pleasant surprise. Some people knew exactly who to thank, while others may never know.  
Suzanne Hewett, a current student who received several flowers this year, stated, "It really makes your day to know someone cares about you. It meant a lot to me to know I have people in my life who will go out of their way to show their appreciation for me in their life."
Hewett didn't reveal the source of her flowers, but the look on her face when she received her gifts told us everything we needed to know. One source confirmed that most gifts were sent from close friends, but we like to think a secret admirer was involved as well. 
The Carnation and Candy fundraiser has become an annual event for Delta Mu. For the past three years, the group has given students, faculty, and staff the opportunity to show their appreciation for the people they love. However, the campus is not the only place that benefits from this fundraiser. Residents at the Duncan Macrae House in Duncan, Georgia, will personally receive flowers and handmade cards from the members of Delta Mu. 
Aquilla Ross, president of the sorority stated, "I believe it will be very special to them, and it's  very important to make them feel loved."
Delta Mu is a sorority founded and built upon the principles of Christ. They are a classy group of girls who love to enjoy each other's company and serve the ones around them. Their service to the residents of the Duncan Macrae House exemplifies their Christ-like behavior through their servitude, generosity, and love.
We look forward to the impact their fundraiser will have in the years to come and the many smiles they will inspire.