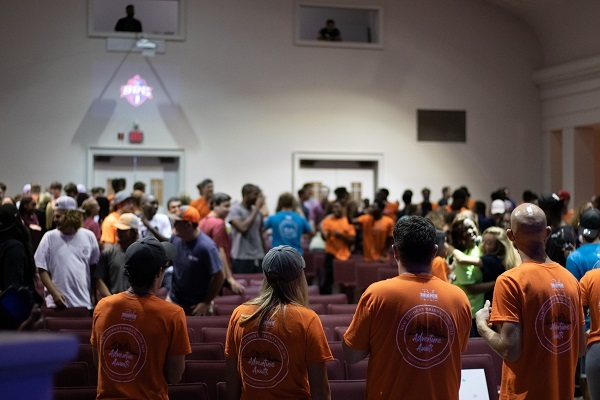 | Written By: Ni'dericka Rainey
Have you ever been to Universal Studios in Florida? If you have, you have visited what I love to call home, known to me as West Orlando. The question I am always asked is simply, "Why did  you choose Brewton-Parker College?"
 I always reply with one word: Family! 
The first impression of family I received from the college came from my head coach, Steve Edwards. Before I was going to sign, he invited me out on a visit to consider Brewton-Parker College. Immediately, I noticed how the coaches provided comforting energy that convinced my mom and me that BPC was for me.
The second impression of family came from the staff. Everyone I met on my tour treated me as if I was already a Baron. They made me feel as if BPC was the place to be! They are leaders throughout the college and make it their mission to connect with students.
The last impression of family that I gathered came from my future teammates. The Lady Barons' level of play on the basketball court showed me that if I wanted to participate, I would have to take my game to the next level. After practicing with the team, I talked to a couple of the girls. Instead of keeping to themselves, they opened up to me and even gave me pointers on a few areas I could improve. I felt wanted and I knew those girls would make me a better player.
Being an out of state student-athlete isn't hard. When looking for my new family, I always told myself that if the shoe fits, wear it. My high school always cared for us as students and athletes as a whole. We were a family. But when it came time to graduate and move on to the next level of my education, I found that same family at BPC through its coaches, staff, and student-athletes.
Even though I've been over 300 miles away from home, Brewton-Parker College was the perfect choice for me!
---
My name is Ni'dericka Rainey. I lived in Orlando, FL for most of my life but my hometown is Lakeland, FL. I'm a Communications major with a minor in coaching.  I'm entering into my senior year. I would like to be a sports journalist. While also mentoring children, hopefully I could land a coaching job. My plan B would be to join the police academy. I just want to find a way to impact my community.