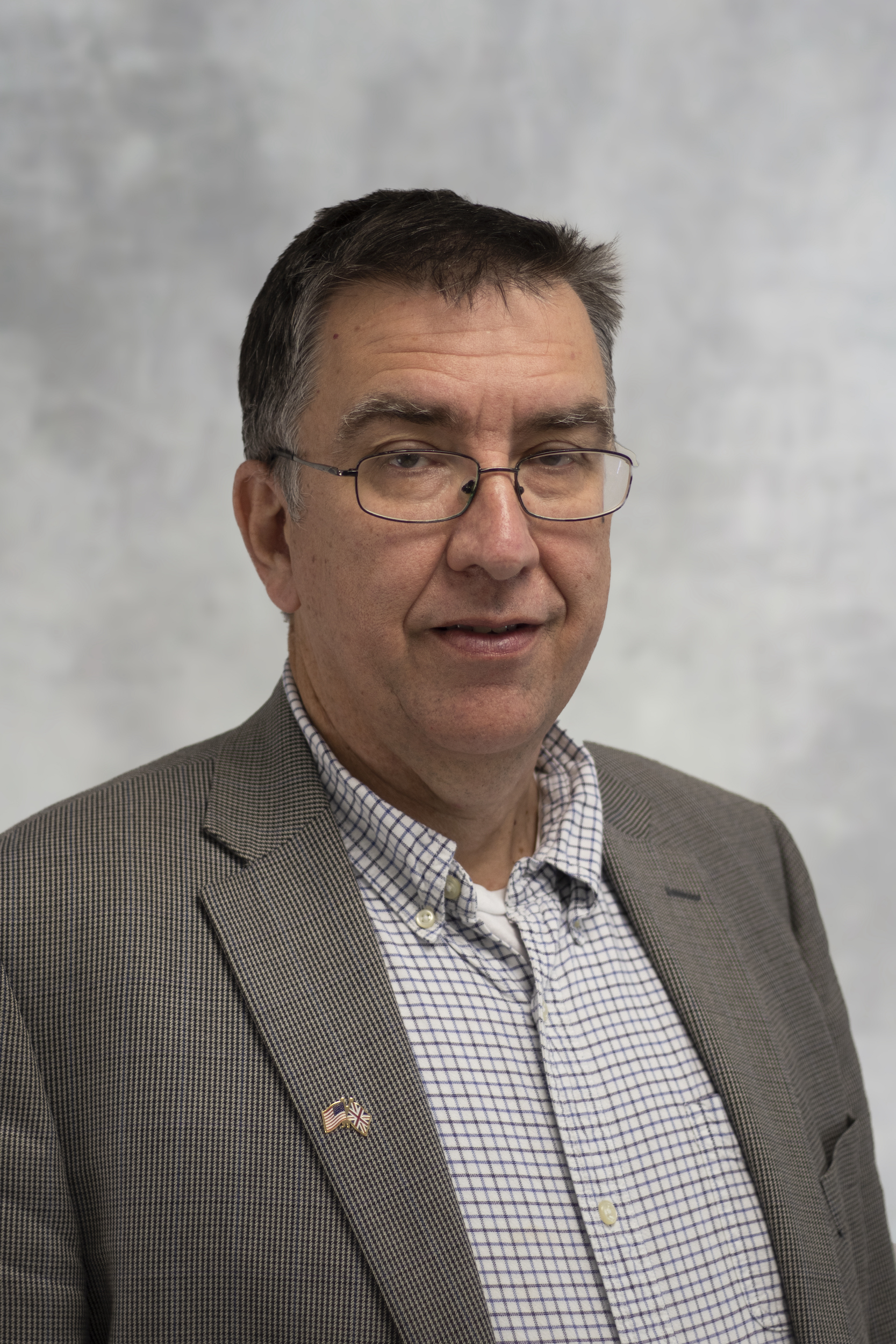 Division Chair of Christian Studies and Humanities
Division of Christian Studies and Humanities
PhD

, University of Cape Town (Rondebosch, South Africa), 1996

MA

, University of Sussex (Falmer, England), 1992

BA

, Vassar College, 1990
Dr. Lilford originally comes from Norton, a small farming community in central Zimbabwe, where for three generations, his family raised tobacco and other crops. His parents immigrated to the United States, allowing him to complete high school in Shelbyville, Kentucky. While he has subsequently lived in larger communities, he prefers a small-town, rural existence, which is a factor that drew him to Mount Vernon.
Dr. Lilford has worked in the Research Triangle of North Carolina, initially as temporary administrator, before progressing to become a technical writer and process consultant. He cites this experience as proof that a degree in English can take you anywhere.
He has taught at universities in South Africa, North Carolina, Uganda, Botswana, and Trinidad and Tobago. His teaching experience includes remedial reading and writing, graduate supervision, and everything in between. He is an advocate for the Liberal Arts and the particular value of an English degree. 
Dr. Grant Lilford is married to Reshoketjoe and they have four children and three grandchildren. They homeschool, which has been especially useful with all that moving about.
Interesting Fact About Me
I played bagpipes in

The Last King of Scotland

with Forrest Whittaker and James McAvoy. Unfortunately, the bagpiping scenes were cut from the final film, but I am visible in the deleted scenes and promotional material.
Christian Poetry: my current research is on Welsh Priest-Poets: R.S. Thomas and George Herbert

British Literature, particularly Seventeenth- and Twentieth-Century Poetry

Southern African Literature

African Intellectual History
Professional Organizations/Memberships
Conference on Christianity and Literature
George Herbert Society
Favorite Classes Taught at BPC
ENG 101 Writing and Rhetoric
ENG 102 Rhetoric and Literature
ENG 407 The Bible as Literature
ENG 440 Topics in Global Anglophone Literature
Wisdom hath builded her house, she hath hewn out her seven pillars: She hath killed her beasts; she hath mingled her wine; she hath also furnished her table. She hath sent forth her maidens: she crieth upon the highest places of the city, Whoso is simple, let him turn in hither: as for him that wanteth understanding, she saith to him, Come, eat of my bread, and drink of the wine which I have mingled. Forsake the foolish, and live; and go in the way of understanding.
BOOK CHAPTERS:
2017
"The African Liberal Arts: Heritage, Challenges and Prospects" in The Evolution of Liberal Arts in the Global Age. Edited by Peter Marber and Daniel Araya. New York: Routledge. 150-163.
2008
"Motswana ke mang? Tswana Culture and Values in Plaatje, Head, and McCall Smith" in The Life and Work of Bessie Head: A Celebration of the Seventieth Anniversary of her Birth. Edited by Mary S. Lederer, Seatholo M. Tumedi, Leloba S. Molema, and M. J. Daymond. Gaborone: Pentagon Publishers. 85-104.
1999 "Traces of Tradition: The Probability of the Marecheran Manfish" in Emerging Perspectives on Dambudzo Marechera. Edited by Anthony Chennells and Flora Veit-Wild. Trenton, NJ: Africa World Press. 283-297.
1997
"Allegories of Drought and Paradise in a Shona Narrative" in Cross-Cultural Voices: Investigations into the Post-Colonial. Edited by Claudio Gorlier and Isabella Maria Zoppi. Rome: Bulzoni. 113-153.
PEER-REVIEWED JOURNAL ARTICLES:
2016
"Approaching the Cross: George Herbert and R. S. Thomas" in Christianity & Literature. Vol. 66, No. 1 (December 2016). 139–157.
2014
"Madness or Mysticism? The Unconscious Ascetics of Power and Hunger" in Current Writing: Text and Reception in Southern Africa. Volume 26, Issue 2, 2014: Special Issue: Celebrating the 40th Anniversary of the Publication of Bessie Head's A Question of Power (1973). 162-168.
2012
"The Liberal Arts in Anglophone Africa" in Journal of General Education. Vol. 61 No 3 (2012). The Pennsylvania State University Press. 189-210.
"Kingship and Prophecy in Thomas Mofolo's Chaka" in Christianity and Literature. Vol. 61, No. 3 (Spring 2012). 377-397.
1999
"Transformations of a Manfish: Changing Allegories of the Njuzu in Zimbabwean Literature" in Journal des Africanistes. Tome 69 Fascicule 1. Paris. 199-219.
DICTIONARY ENTRIES:
2011
Five entries: "Thomas Tlou" (Co-Authored with Maitseo Bolaane), "Dominic Mulaisho," "Thomas Mokopu Mofolo," "Charles Muzuva Mungoshi" and "Alexander McCall Smith," in Dictionary of African Biography. Edited by Henry Louis Gates Jr and Emmanuel Akyeampong. New York and Oxford: Oxford University Press.
OTHER ARTICLES:
2007
"Language and Curriculum Reform in Uganda" in LEAPnews: Newsletter of the Language in Education in Africa Project. Number 14, August 2007. Cape Town. 16-17.
SELECTED CONFERENCE PAPERS:
2015
"George Herbert, R.S. Thomas and Renunciation" presented at The Marcher Metaphysicals Conference. Gregynog Hall, Powys, Wales. 31 October 2015.
"Word, Cross and Sacrament in George Herbert and R.S. Thomas" presented at Southwest Conference on Christianity and Literature, 2015. University of Mary Hardin-Baylor, Belton, Texas. 2 October 2015.
2010
"The Liberal Arts in Anglophone Africa" presented at Looking Back & Moving Forward: the Next 100 Years of Liberal Arts: Confronting the Challenges. International Conference on the Liberal Arts. St Thomas University, Fredericton, New Brunswick, Canada. 2 October 2010.
2006
"The Ethics of Leadership in Southern African Literature of the Colonial Period." Presented at the Seventh International Conference on Ethics and International Development: "Accountability, Responsibility, and Integrity in Development: The Ethical Challenges in Sub-Saharan Africa and Beyond" Organized by The International Development Ethics Association (IDEA) with The Ethics & Public Management Programme, Makerere University. Kampala, Uganda, July 19-22, 2006.