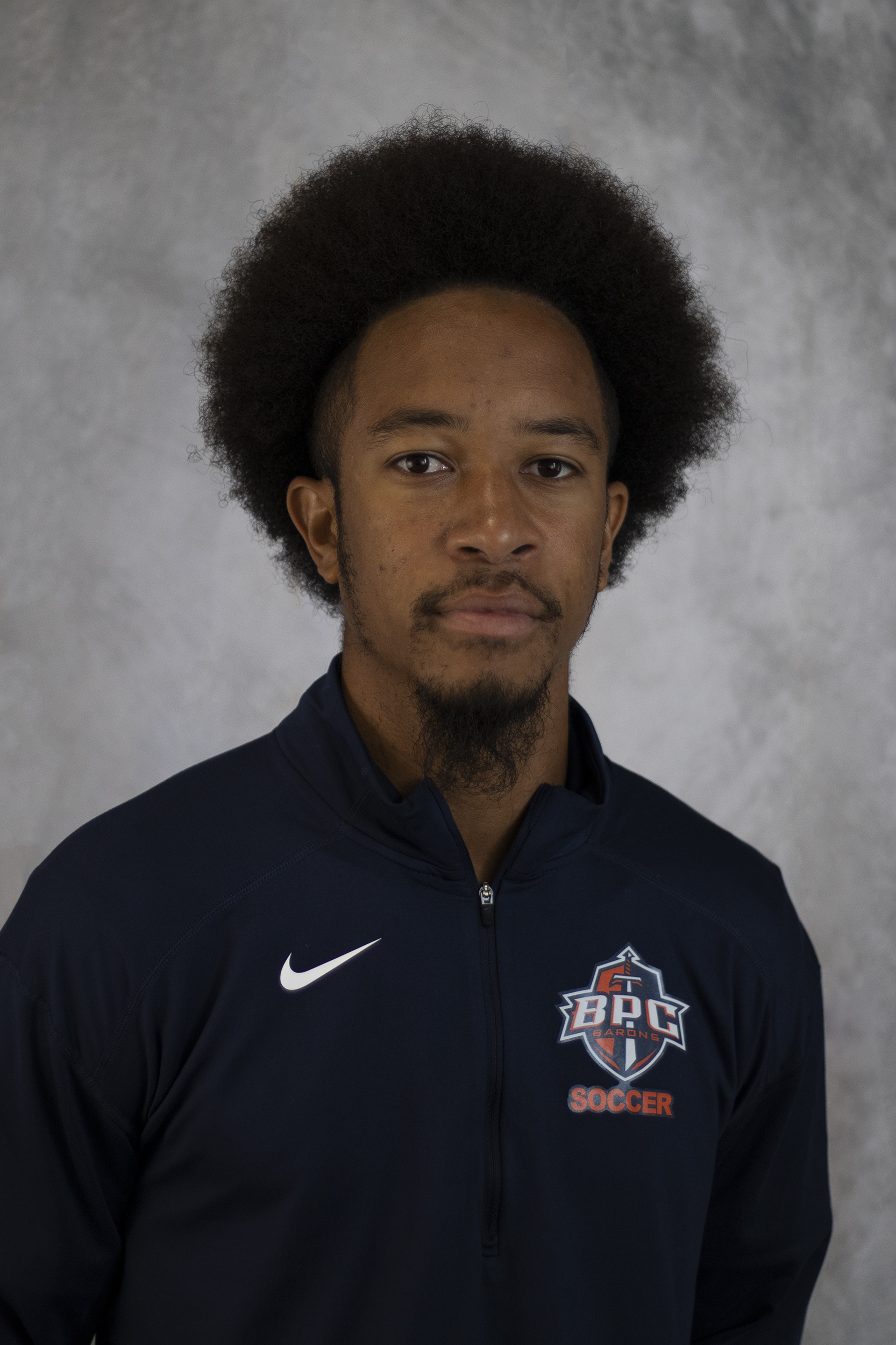 Assistant Women's Soccer Coach
Philip joined the BPC family in 2018 as the Assistant Men's and Women's Soccer Coach. He has a passion for students and their success on the field and in the classroom. He works to encourage, teach, and train student-athletes to continually grow and improve. When asked how the college has impacted him, he stated, "Since I began working, my relationship with God has been impacted in a great way. Seeing co-workers freely express their faith and students give their lives to God keeps me grounded. In addition, being here has helped me shape the way that I coach as a believer." Philip has been a contributing member of the athletics department through his desire to see students prosper in all they do.
Describe BPC Students in one word
Interesting Facts About Me
I love to create music with different instruments.
I would like to open a restaurant at some point in time.
A butcher knife once split my toe nail in half.
From the fruit of a man's mouth his stomach is satisfied; he is satisfied by the yield of his lips.
What do you love about working at Brewton-Parker College?
I have the ability to work in a Christian environment and express my faith to the next generation.