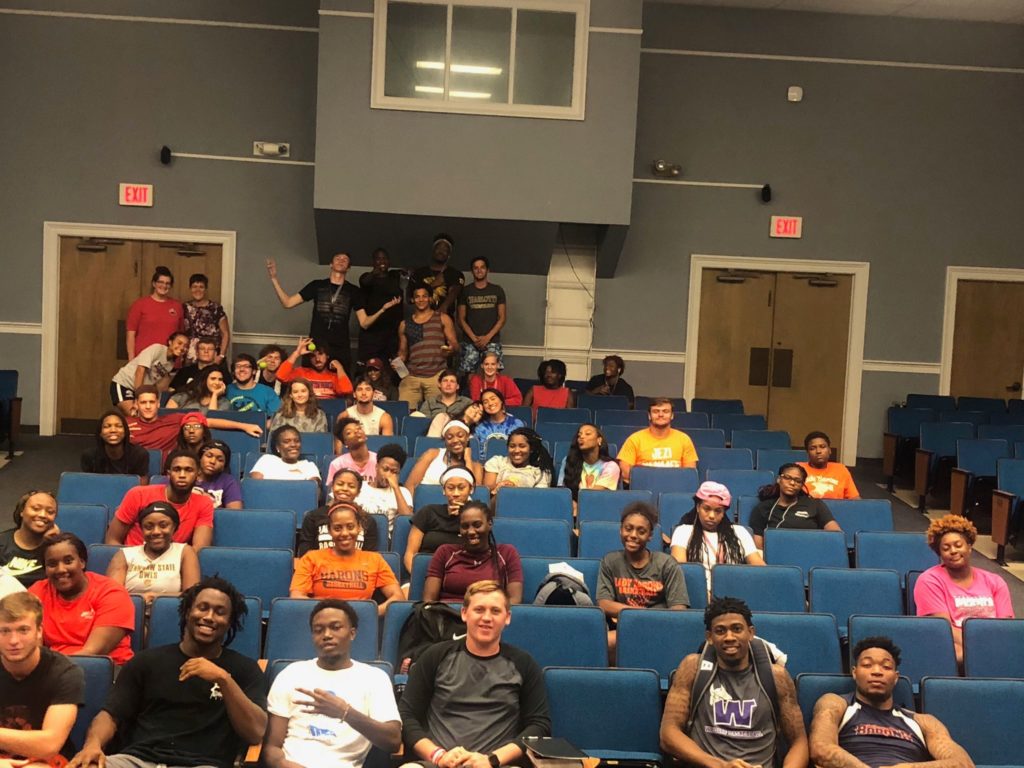 By Morgan Page, Staff Writer
Last week, a diverse group of students from nearly every athletic team and group gathered for the first time this semester for a weekly discipleship class with campus pastor, Steve Edwards. What began in 2015 with merely three students in a small classroom has exploded into a class of nearly sixty students gathering each week in Gilder Recital Hall.  
Right now, the discipleship class is laying the foundations for leadership and is showing students what it takes to be a servant leader. In the three years since its start, the class has grown exponentially to reflect the spiritual growth occurring throughout campus.
Edwards has made it his mission to ensure students grow into influential leaders themselves. Having the tools to lead others will allow them to make powerful changes not only during their time on campus, but also as they enter the world. In an effort to help these students grow, Edwards invites each student to suggest topics and even lead the study in the future.
This class simply represents one step we are taking here at BPC toward spiritual transformation throughout campus. It is open to all students, faculty, and staff. Those interested in more information can email Edwards at sedwards@bpc.edu.
Brewton-Parker College is the only accredited four-year Christian college south of Macon and north of Jacksonville, FL. The mission of Brewton-Parker College, a Georgia Baptist college, is to develop the whole student through the application of Biblically-centered truth to a liberal arts curriculum in a community of shared Christian values.