Living in Community…
It's your home away from home. Learn to thrive and honor God through community with your peers. No matter where you're from, you'll feel at home in Baron Nation!
We believe that your academic and social life will be significantly impacted for the better by living on campus. That's why we provide housing for all students for all four years. Our mission is to provide safe and comfortable accommodations that optimize the spiritual, academic, and social development of every student. For most of you, it's your first time away from your family. We've been there. And we want to make you feel at home in Baron Nation! 
Our residence halls will be your home away from home. Here you will learn to thrive and honor God through community with your peers. This is where you'll sleep, study, stay up all night binge-watching your favorite shows, avoid burning the popcorn, wash your own clothes and make memories with your roomies.
So go ahead, make yourself at home!
Students who live on campus are more likely to…
• Graduate
• Pursue Graduate Studies
• Have a Higher GPA
• Develop Lifelong Friendships
• Participate in Campus Activities
• Improve their Self-Confidence
• Save Money
• Have a Better College Experience
We want to make the transition into campus housing as smooth and comfortable as possible. On move-in day, our friendly orientation leaders and resident assistants will welcome you into Baron Nation.
When you arrive at BPC, you will check-in and move into your assigned room. This is a great time to meet your RA, your roommate, and suite-mates. College is an exciting opportunity to build lifelong friendships and wonderful memories, get involved early, and immerse yourself in everything BPC has to offer!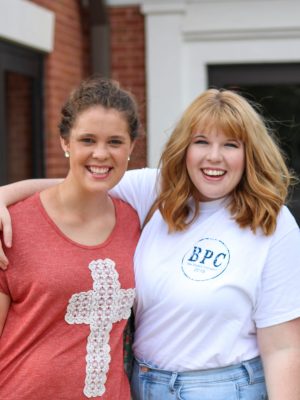 Living on campus is an important part of your campus experience. As such, we strive to foster the right environment for you to thrive.