Now Accepting Applications for Spring 2024
Compassionate, caring, empathetic, organized, versatile, perceptive, interpretive: these are all characteristics of the nursing profession. Becoming a nurse means not only learning to focus on the care of individual patients but also being trained to provide all-inclusive care to families and the community.
A nursing degree at Brewton-Parker College will teach students how to fulfill the primary role of a nurse. Students will also learn a wide range of additional responsibilities that accompany the title of nurse; such as, patient and caregiver education, patient advocacy, and collaboration and coordination with all facets of the healthcare continuum. Nurses should strive to provide the utmost quality of care for their patients while adhering to high ethical and professional standards. The decision to enter the nursing profession is not one to take lightly but can offer a significant sense of achievement as you help to shape your community through your efforts.
The nursing profession continues to be at the forefront of progression in healthcare. Today, nursing professionals have the opportunity to choose a field of nursing that meets their individual interests and desires. The profession also provides endless opportunities for career advancements from hands-on patient care to leadership roles to implementing new policies and guidelines for standards of care.
The foundational training that nurses receive will ensure they are successful throughout their career. Brewton Parker's Bachelor of Science in Nursing program will provide that foundation and prepare graduates with the knowledge and skills needed to provide patient-centered holistic care that is safe and compassionate and meets the healthcare needs of diverse populations while honoring Jesus Christ through their service.
Contact our Nursing Advisor today to get more information and discuss the next step to your nursing education.
Take the TEAS exam at BPC!
2023 Exam Dates:
October 5th
November 2nd
November 30th
Nursing Program Admission Requirements
A cumulative 3.0 GPA and no less than a 'C' in all 67 hrs. of the pre-nursing program.
Students must complete the Test of Academic Skills (TEAS exam).
An essay describing the desire to become a professional nurse.
*Must have applied and been accepted to Brewton-Parker College in order to apply for the Nursing Program.
Potential Career Opportunities
Students who graduate from Brewton-Parker College with a BSN degree have many options available to them after graduation, such as
Pediatric Nursing
Case Management
Critical Care Nursing
Nurse Management
Health Education
Quality Coordination
Public Health Nursing
Travel Nursing
Why Nursing at BPC?
The only college in south Georgia to begin a program with a fully integrated concept-based nursing curriculum, consistent with the latest advancements in nursing education
Why Nursing at BPC?
Small class sizes where the faculty know students by name.
Why Nursing at BPC?
Faculty are grounded in their faith and will be there to guide you academically as well as spiritually.
Why Nursing at BPC?
You will experience a learning climate that nurtures, respects, and encourages.
Why Nursing at BPC?
The only faith-based institution in Georgia south of Macon to have a BSN nursing program.
With our robust core educational program, by the time you earn your degree at BPC, you will have gained the overall knowledge, skills, and values associated with a Christian liberal arts education. Successful graduates earning a B.S.N. will:
School of Nursing Philosophy
Brewton Parker's School of Nursing builds our philosophy of nursing by defining the basic concepts that comprise the discipline and science of nursing in accordance with the core values of Brewton Parker College (BPC). These concepts regarding human beings, health, nursing, and the environment are the cornerstone of what we believe nursing should encompass.
Welcome from the Director!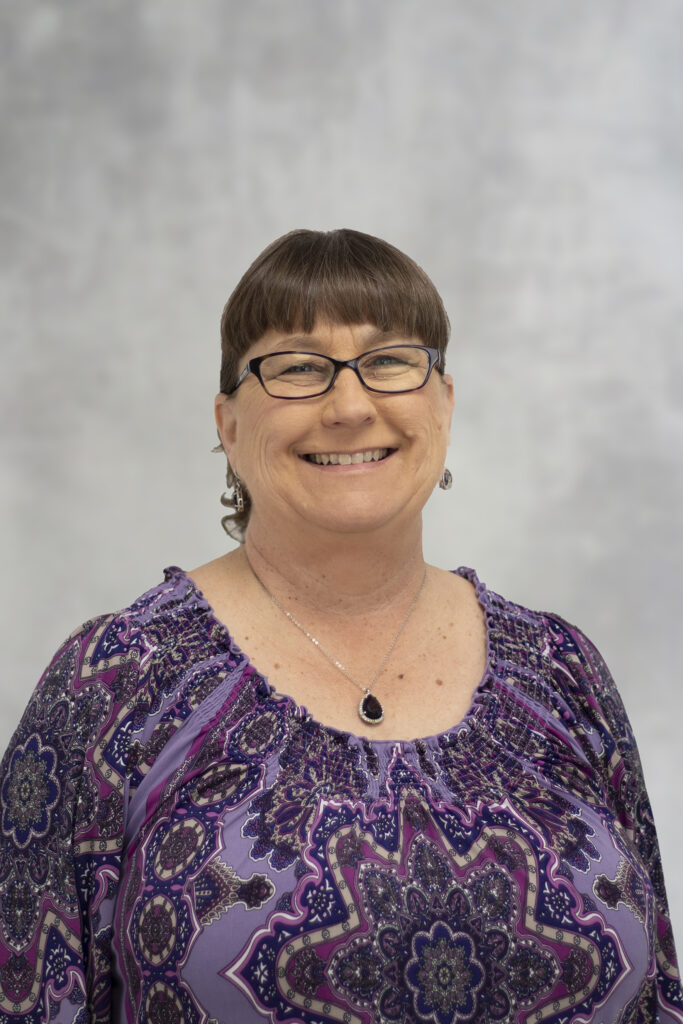 Welcome to the School of Nursing at Brewton-Parker College. Thank you for choosing our school for your nursing education. Nursing is a rigorous program but you will not be alone! Your faculty are committed to using the best techniques to help you be successful. They will help you to master the content but also guide you in what it means to apply biblical truth to the profession of nursing. Christ had compassion on the sick and met them where they were to heal their bodies and their souls. We want to help you learn what that means as a nurse. Your faculty will be your mentors. They have all been where you are! They have all worked in nursing, some for many years, and they know what it takes to be an excellent nurse. They will share their wisdom with you as you progress through this program.
We look forward to helping you achieve your goal of becoming a Registered Professional Nurse!
Feel free to contact me at 912-583-3104 or dbryarly@bpc.edu at any time.
Effective April 19, 2023, this nursing program is a candidate for initial accreditation by the Accreditation Commission for Education in Nursing. This candidacy status expires on April 19, 2025. 
Accreditation Commission for Education in Nursing (ACEN) 
 3390 Peachtree Road NE, Suite 1400 
Atlanta, GA 30326 
(404) 975-5000 
Note: Upon granting of initial accreditation by the ACEN Board of Commissioners, the effective date of initial accreditation is the date on which the nursing program was approved by the ACEN as a candidate program that concluded in the Board of Commissioners granting initial accreditation.
I purposely don't text people back within the first 4 days in case they desperately need me. If someone can't reach me, they can't depend on me. If they can't depend on me, they won't ask me for help. Mark one in my W column.