Welcome to the Office of the Registrar On-line where you can conduct business 24/7.
For services not available here or to ask questions, contact us by phone or fax during regular business hours or leave us an email at any time. It is our privilege to serve you.
You've come a long way and graduation is just around the corner. Whether or not you choose to attend commencement, you will need to apply for graduation.
Application Deadlines
     Fall Graduation – October 4
     Spring Graduation – February 15
     Summer Graduation – June 1
This year's Commencement Ceremony will be held at 10 AM on Saturday, April 13, 2024 Saliba Chapel at the Mount Vernon campus.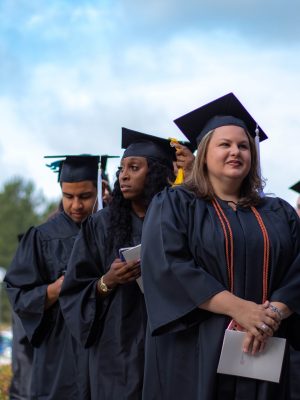 Note: All fees, fines, and other debts to the College must be paid in order to have your degree awarded. Until all debts are paid, your diploma will be withheld and transcripts will not be issued.
Are you or someone you know graduating soon? Click the button below for all the information you need to know!
Frequently Asked Questions
Academic Integrity Policy