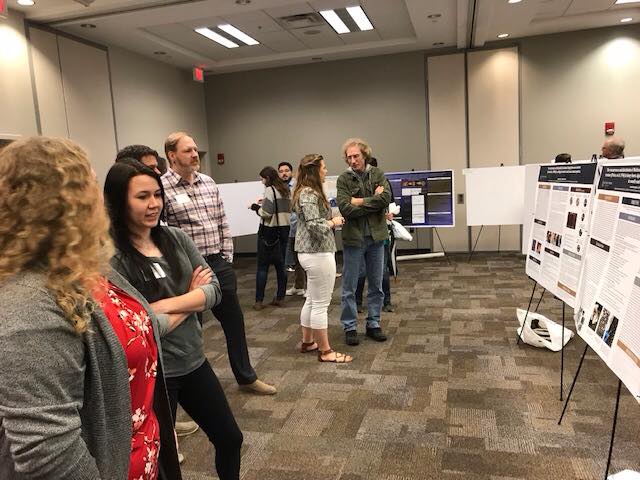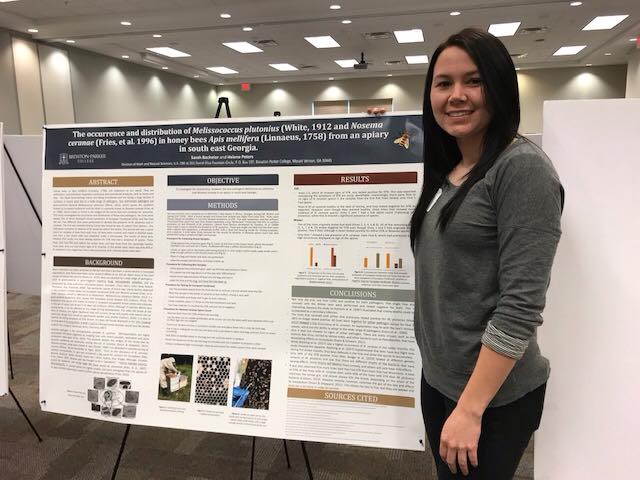 By Helene Peters

Chair: Math & Natural Science Division

Associate Professor of Biology
Three Brewton-Parker College alumni who graduated with a degree in Biology in 2018 presented their undergraduate research at the annual meeting of the Georgia Academy of Science on March 15, 2019. This year's conference was hosted by the University of North Georgia, Gainesville campus.  The Georgia Academy of Science celebrates the scientific achievements of the undergraduate and graduate scientific community of the state of Georgia.
Sarah Batchelor's study is titled "The occurrence and distribution of Melissococcus plutonius (White, 1912) and Nosema ceranea (Fries, et al. 1996) in honey bees Apis mellifera (Linnaeus, 1758) from apiaries in south east Georgia."
Autumn Lopez's study was titled "The occurrence of methicillin resistant Staphylococcus aureus (Rosenbach, 1884) in collegiate contact and non-contact sports."
In addition, Dr. Helene Peters presented Joshua Queen's poster, who was unable to attend, titled "A blind study on the prevalence of anabolic steroid clenbuterol among collegiate athletes and the effectiveness of gold nanoparticle lateral flow immunoassay test-kits."
The students gained valuable experience in how to make a good first impression or "elevator pitch", how to engage in discussion about the content, and how to create a poster with clarity, precision of expression, and economy of words. Batchelor, Lopez and Queen are pursuing graduate study programs. Through the experience they gained at this conference and the publication of their research abstracts in the Georgia Journal of Science, combined with the skills and knowledge acquired during their undergraduate studies at BPC, their research futures are bright!