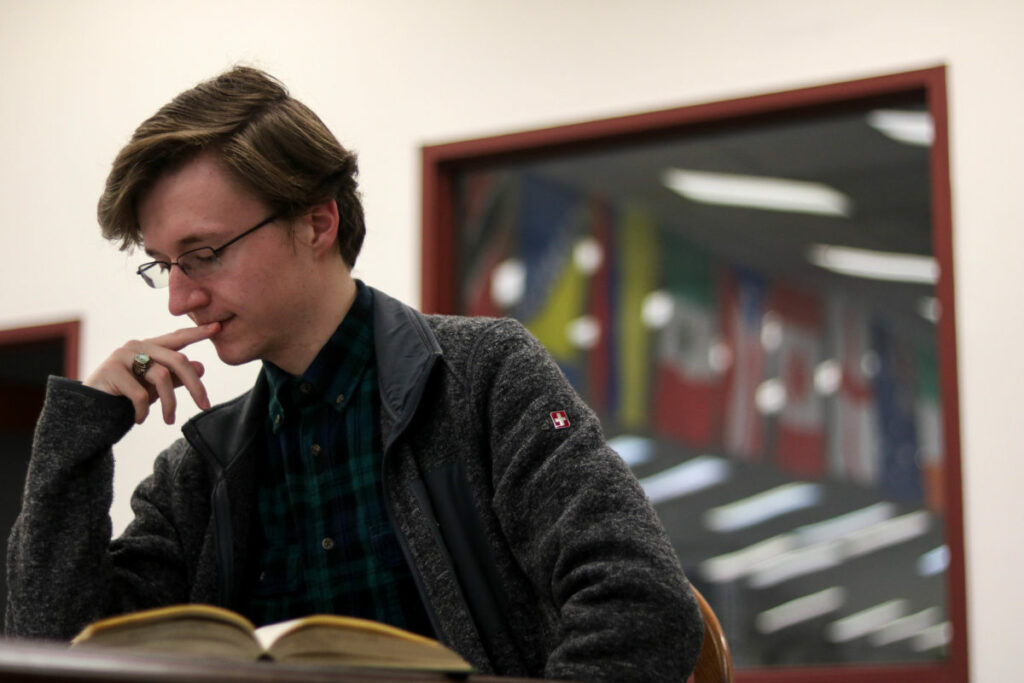 By Thomas Rhodes

BPC Student Writer
MOUNT VERNON—Brewton-Parker College is excited to announce the launch of a new online degree program for a Bachelor of Arts in Christian Studies this fall. To have this degree program available in an online format will allow for a wide variety of students to earn their degree, no matter their life circumstance.
In 2016, BPC took its first steps into the world of online programs by offering a Bachelor of Business Administration degree. The foundational goal for beginning this program was for BPC to expand its reach to see the lives of more students transformed.
The online program enhances the college's ability to accomplish its transformative mission, but it also provides students with an opportunity for tremendous financial savings.  With classes costing only $285 per credit hour, students can potentially receive their four-year degree without the need for student loans.
"Our key objective in launching the Christian Studies degree program online is to make theological education accessible to the growing number of bivocational pastors and lay ministers that serve the majority of our churches," stated Dr. Bob Brian, BPC Provost.
"Recent figures from LifeWay Research show that almost 90% of churches report weekly attendance of less than 250 worshippers," he continued. "The greater access and affordability of this program for such churches is designed, as Paul wrote to the Ephesians, 'to equip the saints for works of service and for building up the body of Christ.'  When you think about it, such programs are the virtual 'sandals of antiquity' carrying the gospel in the 21st Century to a world that needs Jesus."
Recognizing this growing need for flexible and affordable programs in higher education, BPC is excited to offer future students a competitive option. The Christian Studies program is designed for those who sense a call to Christian ministry and seek training in the understanding, defense, and application of God's Word and biblical faith. The students who are in this program receive training, teaching, as well as wise counsel from professors who are dedicated to ensuring that the students who are under their charge are prepared for a life of ministry.
For the students already serving in ministry and lack the time to attend classes on campus, this program will allow them to remain in their areas of ministry or other occupational obligations, all while receiving the training that will equip them for Christian service to the best of their abilities.
Those who complete the Christian Studies degree program will find themselves ready to serve in a variety of positions such as Pastor, Missionary, Youth Minister, Worship Leader, Children's Minister, Christian Counselor, Church Planter, Education Minister, Bible Teacher, Evangelist, Campus Minister, and Bi-vocational Minister.  Not only that, but the degree will also prepare students to continue their education at the seminary of their choosing by giving them a solid intellectual and spiritual foundation.
Those interested in learning more about the online program can visit the college's website at www.bpc.edu/online.