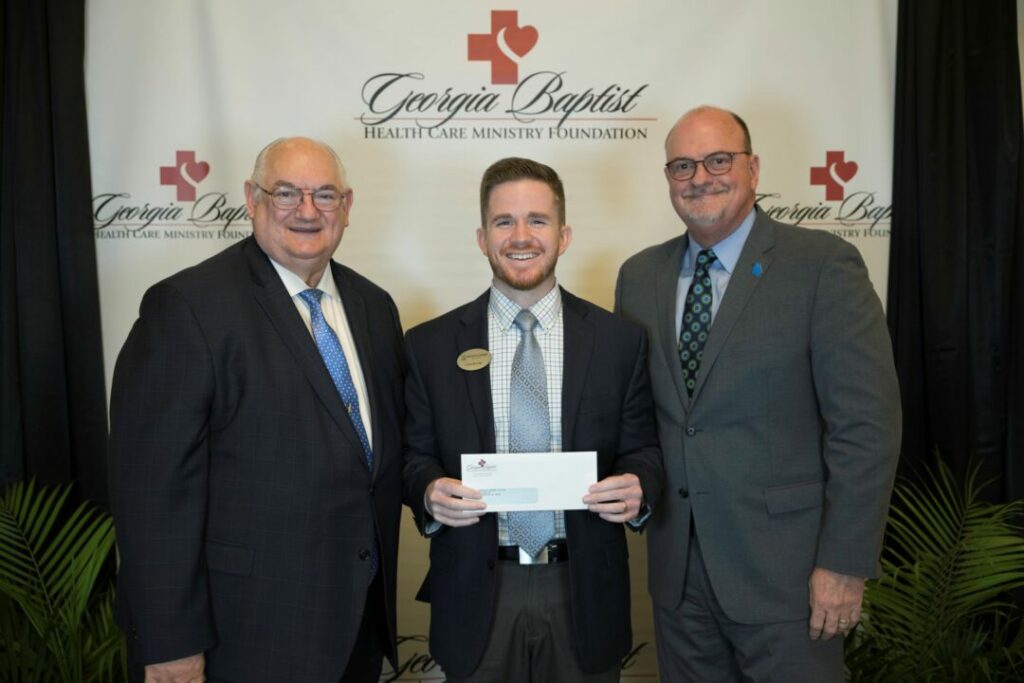 GBHCMF awards BPC $100,000 grant
MOUNT VERNON – February 6, 2020 marks the 15th annual Georgia Baptist Health Care Ministry Foundation (GBHCMF) Grant Award Luncheon. This award luncheon celebrates those ministries throughout the state that have demonstrated effective and efficient direct health care services to their local communities.On behalf of Brewton-Parker College (BPC), Chad Ritchie, Director of Advancement at BPC received a $100,000 grant. 
To the GBHCMF, a "healthy community" is one that offers its residents access to quality health services. An application process is required for those nonprofit health care organizations seeking a grant. These grants encourage the development of new ideas within the health care community as well as nurture innovation among the nonprofit organizations within the region. 
To accomplish these goals, GBHCMF invests in community organizations that provide or strengthen health care. GBHCMF carefully considers its mission of "hands-on" health care when investing in community programs and remains committed to the ideal of Christian service to those living in Georgia. 
GBHCMF is both honored and blessed to provide financial support to these ministries. Organizations receiving an award represent some of the most efficient providers of health care services in the state. They have also demonstrated excellent core competency services to those in need of health care. It is the GBHCMF's hope that these funds will help lighten the burden of those who offer health care services as well as those who ultimately receive those benefits.