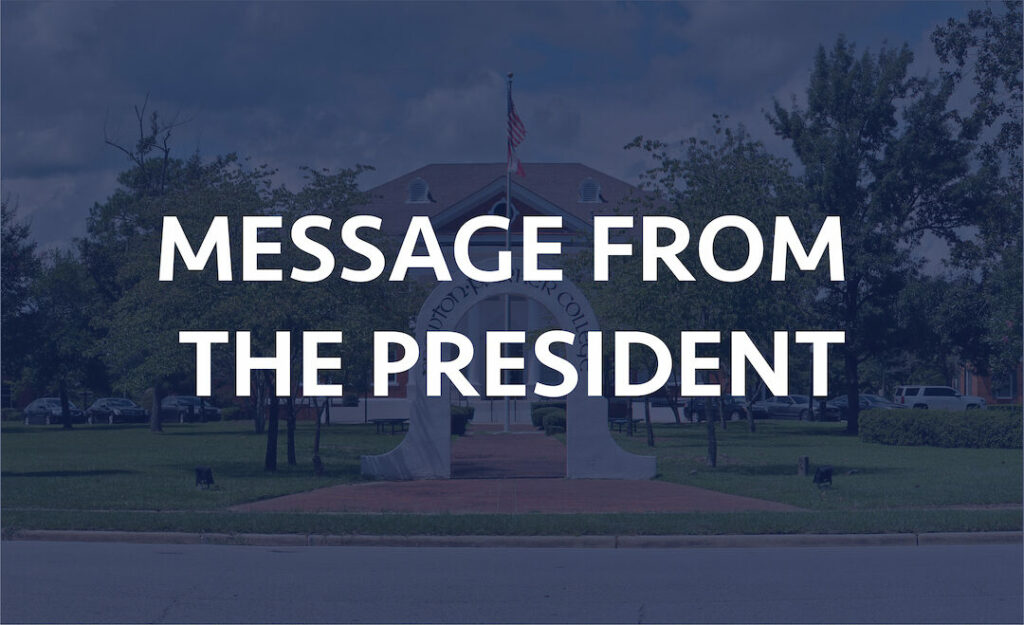 Dear Faculty, Students, and Staff, We have been monitoring the Coronavirus very closely. With confirmed cases of  Coronavirus in a closer proximity and with an abundance of caution,
all remaining classes for today and tomorrow are cancelled
. For the remainder of the semester, all in-seat classes are now being transferred to an online format. With the exception of those who cannot leave today, all other students must vacate student housing by 5:00 P.M. today.  Those who are international students or who do not have immediate access to leave need to report to the housing office by 4:00 P.M. today.
Unless otherwise designated, after 5:00 P.M. today, all staff and faculty will work remotely until Monday, March 30.
For questions about your work schedule, please consult your supervisor.
Steven F. Echols, Ph.D., D.Min. President Brewton-Parker College P.O. Box 197 Mount Vernon, GA 30445