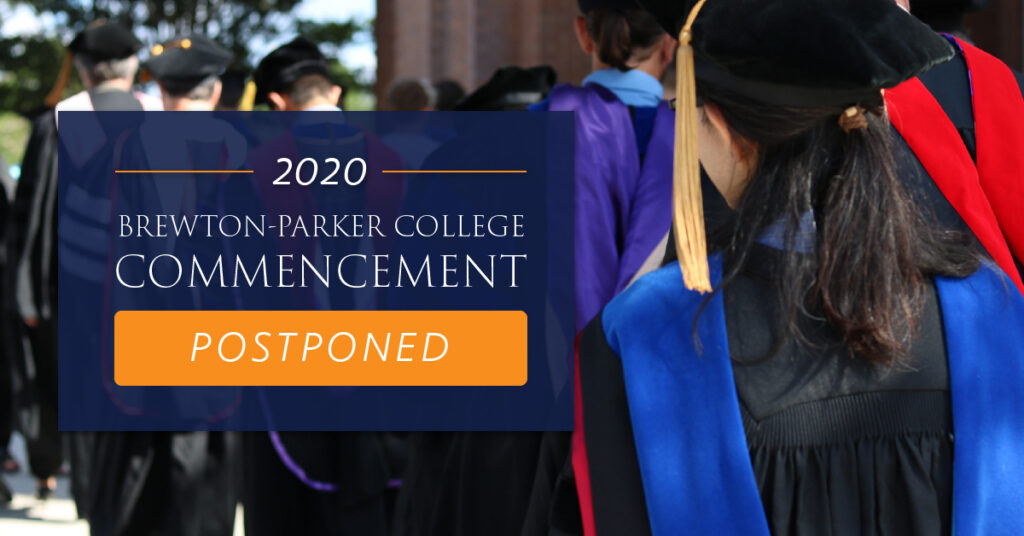 MOUNT-VERNON – On Wednesday, April 1, Dr. Steve Echols, BPC President, announced that faculty and staff will continue to work remotely until the end of April. In addition, he announced with a heavy heart that BPC's graduation ceremony, which was set for May 9, will be postponed.
---
Dear BPC Family,
We deeply appreciate everyone's cooperation and efforts with what we have had to do to cope with this pandemic. We are especially grateful for the tremendous work our faculty has undertaken to convert the remainder of the semester to an online format. In the midst of it all, we are also very thankful that God has blessed BPC with the resources to get through these challenging circumstances.
As you are likely aware, the President of the United States has extended the coronavirus guidelines until the end of April. As a result, throughout the month of April we will continue our current schedule of only essential personnel being on the campus. If you have any questions about your work schedule, please check with your supervisor.
Library access will continue in the manner noted in the recent email. As part of the reality of the restrictions which may remain for some time, it is with deep regret that we must postpone the planned graduation scheduled for May 9. Students will have their diplomas mailed to them, and we look forward to a new date for a graduation service that will be announced once circumstances allow.
The disappointment of the disruption of the wonderful semester we were experiencing has been difficult. This is a time of trial, but it is nothing new for Christians through the ages. Our Lord foresaw this and declared, " These things I have spoken to you, so that in Me you may have peace. In the world you have tribulation, but take courage, I have overcome the world." John 16: 33. What a special comfort it is to know that Jesus has all authority and power! The One who loves us has overcome this world with all of its problems and tribulation, including pandemics.  In this time of tribulation, let us claim His promise, "in Me you may have peace."
 In His Service,

Steven F. Echols, Ph.D., D.Min. President

Brewton-Parker College

P.O. Box 197

Mount Vernon, GA 30445