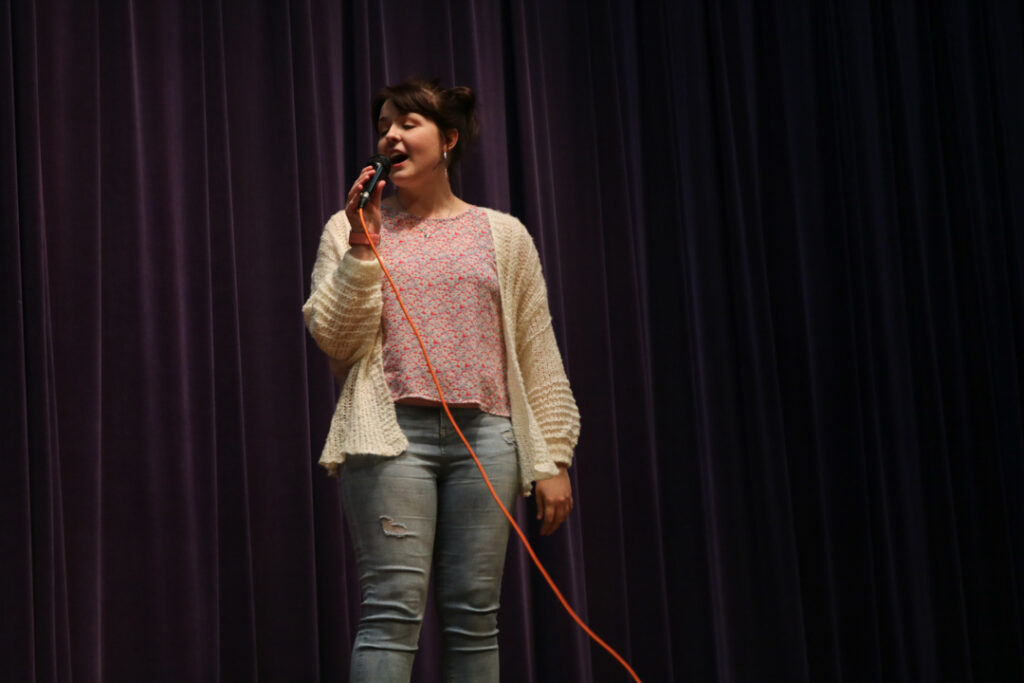 | Written By: Carolina Murray
When I walked out of the Gilder Recital Hall on Thursday, March 19, after performing my recital, I had no idea that it would be my last time in that building this year. Thursday was the last day of class before Spring Break, and shortly after everyone left, the school announced that it would be going fully-online for the rest of the semester. None of the students were allowed to attend my recital; only my family and my music professors were permitted. Normally, recitals are open to the public, and every music major and choir member attends. 
Finishing my senior year online has definitely been a challenge. Going completely online has been difficult for me. I miss having Bible study with my girlfriends, fellowshipping with the Ministerial Association, eating in Lakeside Grill, singing with Voices of Truth, and many other things. 
This time at home has been frustrating, but it has also been a blessing. Because of the quarantine, I was able to help my family move, renovate, and get settled into our new house. God has shown me much during this time; He has taught me how to slow down and enjoy being in the moment, and to trust in His plan and His timing, regardless of the circumstances around me. God is still teaching me to be content in all things, so this virus outbreak has certainly provided me with an opportunity to put that into practice! 
" Not that I am speaking of being in need, for I have learned in whatever situation I am to be content. I know how to be brought low, and I know how to abound. In any and every circumstance, I have learned the secret of facing plenty and hunger, abundance, and need. I can do all things through him who strengthens me." -Philippians 4:11-13 (ESV) 
---
---
Name: Carolina Murray
Major: Bachelor of Music in Worship Studies
Hometown: Ailey, GA
Plan after graduation: Serving in ministry and continuing my piano studio.