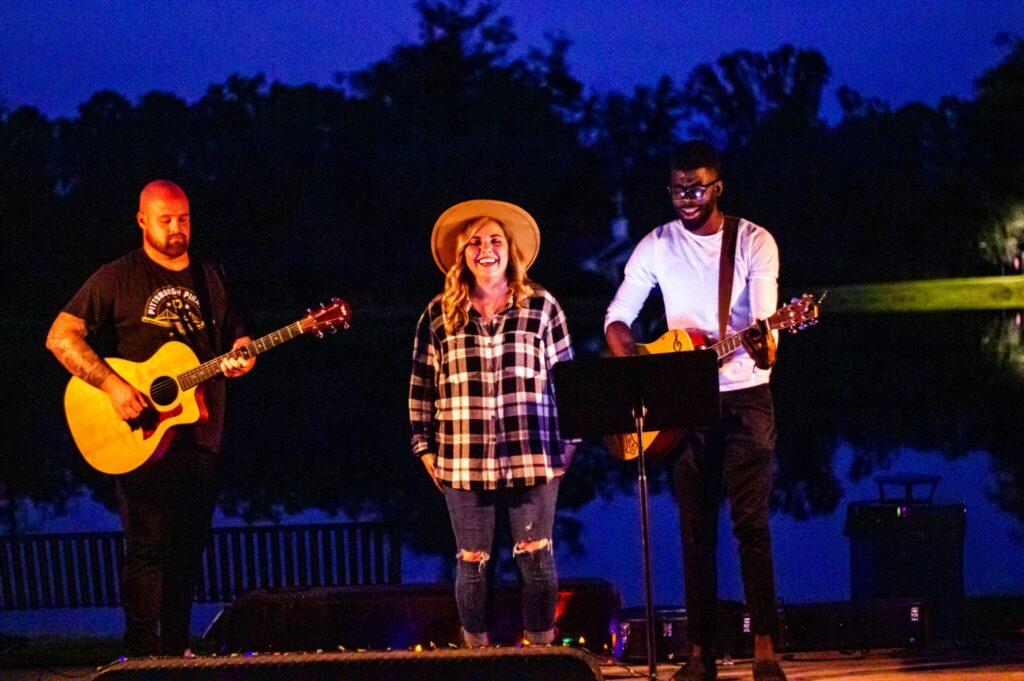 By Jackson R. Stanley
BPC Student Writer and Photographer
MOUNT VERNON — On Thursday, October 15th, Brewton-Parker College hosted the annual Feast of the Tabernacle next to Jones' Lake. This lively event is brought to fruition every year by the college's Ministerial Association.
The event takes place in remembrance of when the Israelites were celebrating the upcoming return of Jesus to earth. In the traditional sense, the Feast of the Tabernacle (Sukkot) rejoices in the Gathering of the Harvest and the Exodus of the Jews.
Today, this annual event symbolizes God's unchanging mercy, grace, and infinite love for us. The event is a celebration of what Jesus has done for us on the cross. He has saved all that call upon His name (John 3:16).
At the feast, many individuals came together for a night of worship and fellowship. At this event, attendees enjoyed a myriad of fun activities. Afterward, a worship service was held. Songs like, This is Amazing Grace was played that night by the band. The worship service was led by Jean Elden Bozor, Corbin Howard, and Paige Norton.
Malachi 3:6 states, "For I the Lord do not change; therefore you, O children of Jacob are not consumed." (ESV) The event allows for college students to forget about the worries of a busy and often chaotic academic life and remember the ever unchanging and perfect promises of God. The Feast of the Tabernacle is a night of worship and fellowship. Griffin Newman, a member of the Ministerial Association, describes the event as,
"It's basically a time to relax and let go of the everyday stress of life and fellowship with the Lord." 
Many enjoyed the invigorating night of fellowship that featured worship with friends, and loud sounds of praise for Christ the King. There was an atmosphere of gruntled excitement and ceremonious praise for Him. As Christians, we are called to worship God in all that we do. Psalms 150 reaffirms this. It states that we are to praise Him in everything and anything that we do. We are to praise Him according to His excellent greatness and His mighty deeds. The Feast of the Tabernacle has certainly achieved this. The event has brought together many to worship, honor, and bring glory to God.