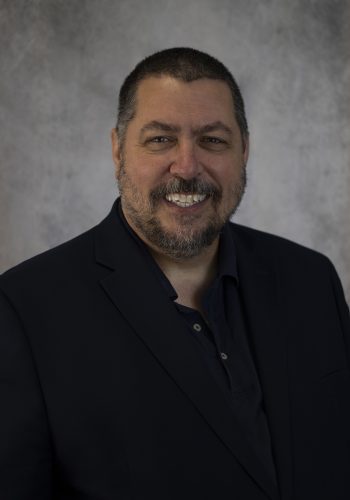 To share our story is in large part to share the stories of those who have shaped our lives along the way. For Dr. Timothy Miller, associate professor of History at Brewton-Parker College (BPC), to share his story, he too must first tell the story of those who shaped his life. 
Growing up in Dallas, Georgia, Dr. Miller spent a considerable amount of time listening to the stories that his grandmother would share with him. At first, in his younger years, these stories consisted primarily of family history; however, as he grew older, she began to share with him a wider range of topics within the world of history. Amongst her treasury of historic knowledge, she held a particular fondness for the royal family of England, which would later prove to be influential in the life of Dr. Miller himself.
In addition to his grandmother, Dr. Miller also acknowledges the fundamental role that one Sunday school teacher played in his life. Dr. Miller attended church his entire life; however, it was not until he was roughly nine years of age that he came to know Christ as his personal Savior. During a Bible lesson, his teacher stated, "Just because you were born in McDonald's doesn't mean that you are a hamburger." This seemingly simple idea followed Dr. Miller for years, for it held a convicting truth for the young Dr. Miller. The phrase showed him that just because he had been in church his entire life, it did not guarantee that he was a Christian. Upon this revelation of individual accountability, Dr. Miller came to faith in the saving work of Jesus Christ. From that point on, he has made it his goal to keep his commitment to Christ in all areas of his life. This commitment has been the testimony of his life, both personally and professionally.   
When looking at an individual's life, it is very rarely a straight path. More times than not, it is, as Dr. Miller puts it, "a long winding road."  Such is the case with his story. During his college career, he studied journalism and worked for newspapers for a time; however, with the rise of the internet, he thought it would be best to change directions in his career.  This change of career led him to seminary, which eventually resulted in him serving as a pastor for twelve years. Through the course of Dr. Miller's serving as a pastor, God eventually led him into the mission field. Dr. Miller has always been thrilled by the opportunity to serve God in another country, and to this day he considers it a blessing like no other. Through the mission field, Dr. Miller was first introduced to the world of education. Because of this work, when it was time for him to return to the United States, instead of serving at a local church, he began working as a high school teacher.  After serving in this role for several years, Dr. Miller, as well as his wife, moved to England in his pursuit of a doctoral degree, which he completed in 2021.  
As a way of celebrating this accomplishment, Dr. Miller, and his wife, who also recently finished her doctoral studies, vacationed in Scotland. During this trip, he received a phone call from Brewton-Parker College. While walking the streets of a remote Scottish village with limited cell service, he conducted his interview. From this interview, he was led back to the States to serve as an associate professor of history at BPC.  
Through all the twists and turns that have occurred through the course of Dr. Miller's life, God's faithfulness has remained. Dr. Miller has traveled the world, studied history, and preached the Word of God. Now he is ready to share his stories with each student who walks into his classroom. He hopes that one day his stories will shape the lives of the next generation just as the stories of his grandmother and the words of his Sunday School teacher have shaped his.