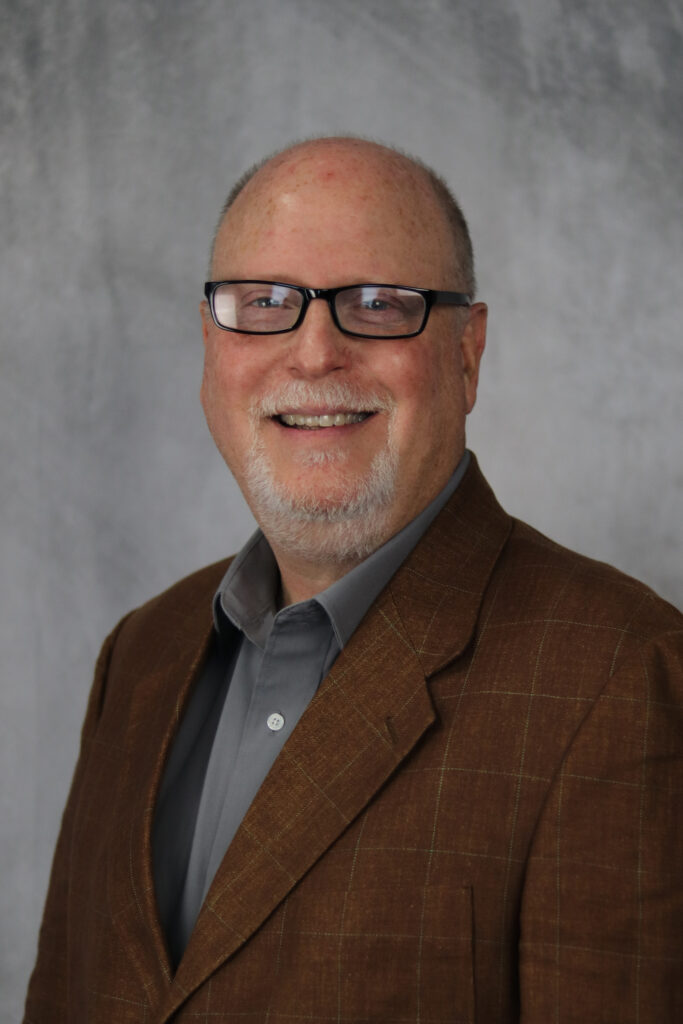 BPC is pleased to announce Dr. Mark Gregory as the Dean of the Temple Baptist Theological Seminary of Brewton-Parker College.
MOUNT VERNON — Brewton-Parker College (BPC) is pleased to announce Dr. Mark Gregory as the Dean of the Temple Baptist Theological Seminary (TBTS) of Brewton-Parker College. Dr. Gregory will also serve as an Old Testament professor and lead the Church-Minister Relations team housed within TBTS. Dr. Gregory brings a wealth of experience that will prove valuable to BPC. He has worked with three churches over 31 years but has over 40 total years in ministry. After pastoring, Dr. Gregoroy worked as a professor at Piedmont Divinity School, where he also served as the Interim Director of the Divinity School from 2020-2022. While pastoring at his last church in Murfreesboro, Tennessee, he had the privilege of serving as an Adjunct Professor for three Baptist Seminaries in Central America. Dr. Gregory shared that the experiences of teaching in Central America are a part of what led him to pursue becoming a full-time professor of the Old Testament.
 Dr. Gregory is a man of many talents. He is an instrument-rated private pilot. He also plays guitar and has served in various worship bands, including the BPC's chapel praise band. Dr. Gregory also enjoys writing and has published two fiction novels and two non-fiction works – one on leadership and the other on Essential Elements of the Hebrew Grammar in Spanish. Dr. Gregory has been married to his wife, Jan, for 43 years. She has partnered with him in ministry and supported him in his pastoral work. She has served as an Adjunct Professor, Women's Ministry Director, Prayer Coordinator, Conference Speaker, and other ministries. They have two adult sons who are also in the field of ministry. Their older son is a Worship Pastor in Wilmington, NC, with his wife and their two children. Their younger son is at Southern Seminary, where he has completed two master's degrees and will begin his Ph.D. in New Testament and Greek in January of 2023.
 As of December 4, BPC received notification that the application to become a level three institution and approved by The Southern Association of Colleges and Schools Commission on Colleges (SACSCOC) Board of Trustees. Level three will allow BPC to offer master's-level classes starting in March 2023 with the launch of the new seminary, TBTS. Dr. Gregory is looking forward to the new program getting started and leading the charge as the Dean of the Seminary. Dr. Gregory commented, "As the Dean of the seminary, I have the incredible opportunity to support our churches by equipping and training ministers who will lead our churches to fulfill the Great Commission." The first master's level programs offered will be a Master of Arts in Ministry (MAM) and a Master of Arts in Biblical and Theological Studies (MABTS). The programs offered will be entirely online to accommodate the busy schedules of individuals, including bivocational and covocational ministers, desiring to pursue a MAM or MABTS degree. The program's current goal is to implement the new programs of the seminary and to bring on board new students who will benefit from our courses.
 Dr. Gregory is very passionate about the program and shared his thoughts by saying, "Pastors, ministers, and lay persons today need the highest level of biblical knowledge to face the challenges from cultural trends and assaults against our faith, but the same persons also need a profound understanding of the 'how' of ministering to the deepest spiritual needs of the people they serve." With this new program, the ones enrolled will be able to experience this firsthand. Being an online program has advantages. Such advantages include facilitating a seamless educational experience and offering courses in eight-week sessions. The students may take courses at their own pace. The year-round schedule will provide maximum flexibility. Seminary students will receive personalized instruction from esteemed faculty who hold over 150 years of combined ministry and mission experience to become the next generation of Christian leaders. The seminary will offer classes entirely online, allowing students already serving churches or other ministries to work on a degree while remaining in their ministries.
Dr. Gregory plans to encourage others through the program and give advice to those who wish to pursue the program through Matthew 6:33. He states that this verse points us to a personal reality and commitment to "Seek first the Kingdom of God" and 1 Corinthians 10:31 reminds us that we are to "do all to the glory of God." He goes on to say, "These verses, and many others, focus us upon pursuing Christ in a personal relationship first and foremost, and then subsequently every facet of our lives is to bring honor and glory to the Father. Thus for the student entering college or the seminary, it is very important to be intentional and purposeful in all that you do, making sure to set spiritual priorities that maintain a right relationship with Christ. Following that commitment, we will want to honor the Lord by excellence in all areas such as in service, academics, athletics, etc."
 BPC is now accepting applications and admitting students into TBTS. Special scholarships are available for Southern Baptists who are training for vocational ministry and TTU and BPC alums. For more information about the seminary or to apply, please visit temple.bpc.edu.
Brewton-Parker College is the only accredited four-year Christian college south of Macon and north of Jacksonville, FL. As a comprehensive Georgia Baptist institution, Brewton-Parker College provides liberal arts and professional programs in a learning community of shared Christian values. Through the application of biblical truth in scholarship and a co-curricular focus on character, servant leadership, and cultural engagement, the college strives to provide a transformational experience that equips the whole student for lifelong learning and service in Christ.
Visit Brewton-Parker College online at www.bpc.edu.
-BPC-