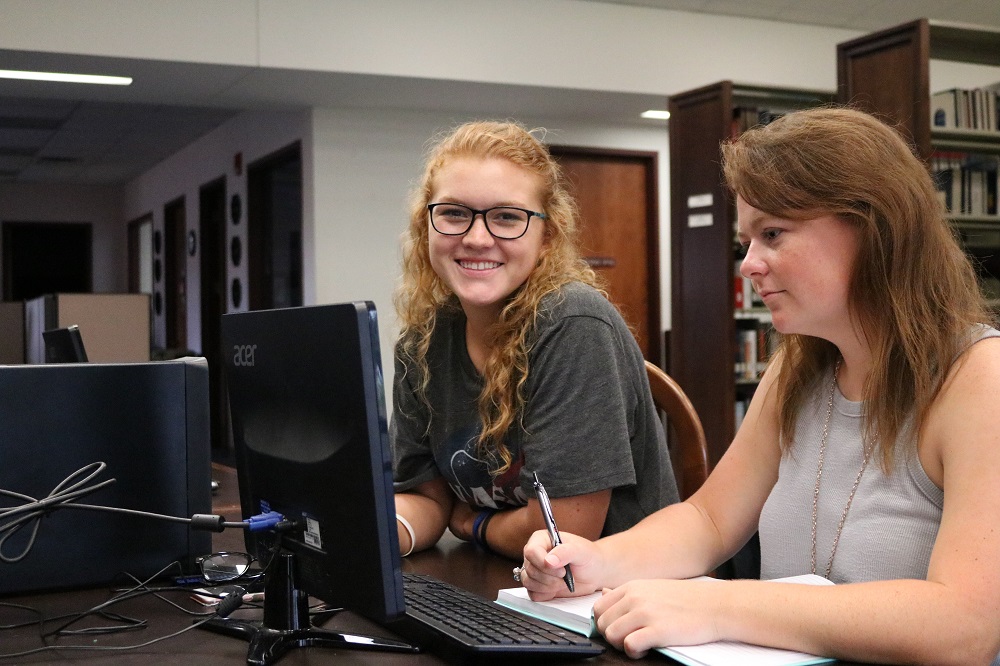 by Lauren C. Moye, BPC Managing Editor
Brewton-Parker College plans to enlarge the nontraditional portion of its student body with the addition of the college's first fully online degree program: Bachelor of Business Administration in General Business. College administration plans to launch this program for the Spring '18 semester that begins in January. The program presents a unique opportunity for both South Georgia's Christian College and potential students.
Prospective students will be interested to learn that the program has been priced at $285 per credit hour. Chris Dooley, Vice President of Enrollment Services, said, "We've priced the program so it is very affordable for students. If somebody is a Georgia resident and receives the full Pell Grant and Georgia Tuition Equalization Grant, these will pay for their tuition. It could really be a bachelor degree free from student loans."
The B.B.A. in General Business is designed for students to complete in four years. Classes will last for 8-week sessions. There will be two sessions per traditional semester.
Preparations for this new program began over a year ago. Dr. Bob Brian, Provost, said: "We're excited. One of the things we did a year ago in preparation is that we created a new academic division: Online, Developmental, and External Programs. I appointed Lynn Addison as Division Chair."
Some individuals might be tempted to believe that Brewton-Parker's ability to fulfill its mission and core values will be limited through an online program. However, President Steve Echols noted that it will allow the college "to reach out to an additional audience in fulfillment of our purpose to see the lives of students transformed academically and spiritually for the glory of God."
Likewise, those who have developed the program feel that it is a great opportunity to introduce more students to a Biblically-based education. Brian said, "I think it will broaden the horizons for Brewton-Parker to reach an audience we can't necessarily reach with main campus classes."
In addition to Brian's comment, Addison stated, "We feel now is the perfect time for the college to expand our liberal arts curriculum and opportunities for spiritual transformation to others. All students who enroll in our online BBA in general business will benefit from personal relationships with the faculty and other students."
Right now the program is awaiting final approval from the Southern Association of Colleges and Schools Commission on Colleges. Once approval is received, Brewton-Parker will be able to offer the program to all GA residents. Brewton-Parker will then be able to expand its online programs with additional degrees.
Once SACSCOC approval is received, Brewton-Parker also plans to apply to the National Council for State Authorization Reciprocity Agreements. This will allow the college to offer the online program to non-Georgia residents.
Those interested in joining the program should visit www.bpc.edu or contact Michelle Harter at (912) 583-3245.