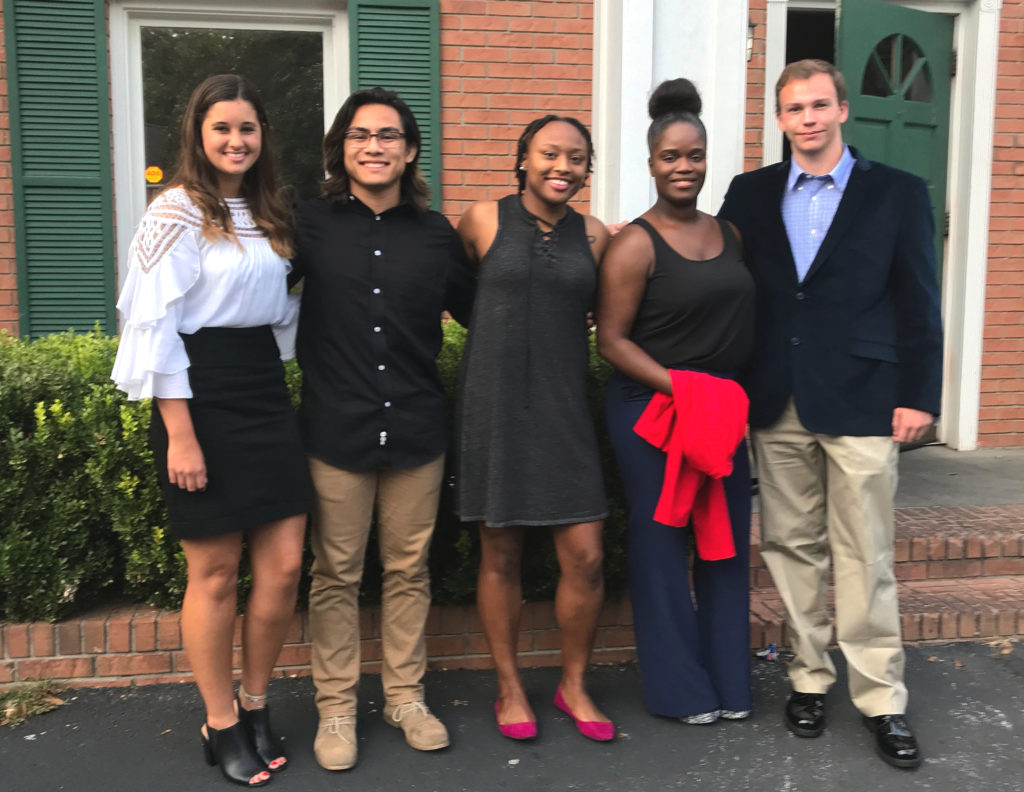 MOUNT VERNON- The Georgia Xi Chapter of PI Gamma Mu held its 2018 Fall Semester Induction Ceremony on October 1st at Steeplechase Restaurant in Vidalia, GA, where two new members were inducted: Menwonseh Teah and Hunter Kennedy. Current officers were also in attendance, including Kayley Sapp, chapter president; Dean Esquibel, chapter vice-president;-and Naomi Wilds, chaplain. 
Established in 1924, Pi Gamma Mu is the premier international honor society in the social sciences. It is the oldest interdisciplinary social science honor society in the nation with a mission to encourage and promote excellence in the social sciences and to uphold an nurture scholarship, leadership, and service.
Pi Gamma Mu has been a part of Baron Life since 2001 as the Georgia Xi Chapter, and each year BPC students are inducted into this prestigious society. BPC's local chapter has participated in several community and college service/ministry activities through the years, including drives for can food and clothes, cleaning litter on campus, tutoring at local schools, and collecting over seventeen gallons of can tabs for the Ronald McDonald Charities in both Savannah and Macon.
Membership of Pi Gamma Mu can lead to several benefits in the future, among which are the opportunity to wear the Pi Gamma Mu honor cord and stole at commencement, a lifetime membership, possible advancement in the U.S Civil Service rating (which can translate into a pay increase of thousands of dollars a year), along with eligibility to apply for exclusive Pi Gamma Mu scholarships to attend graduate school.