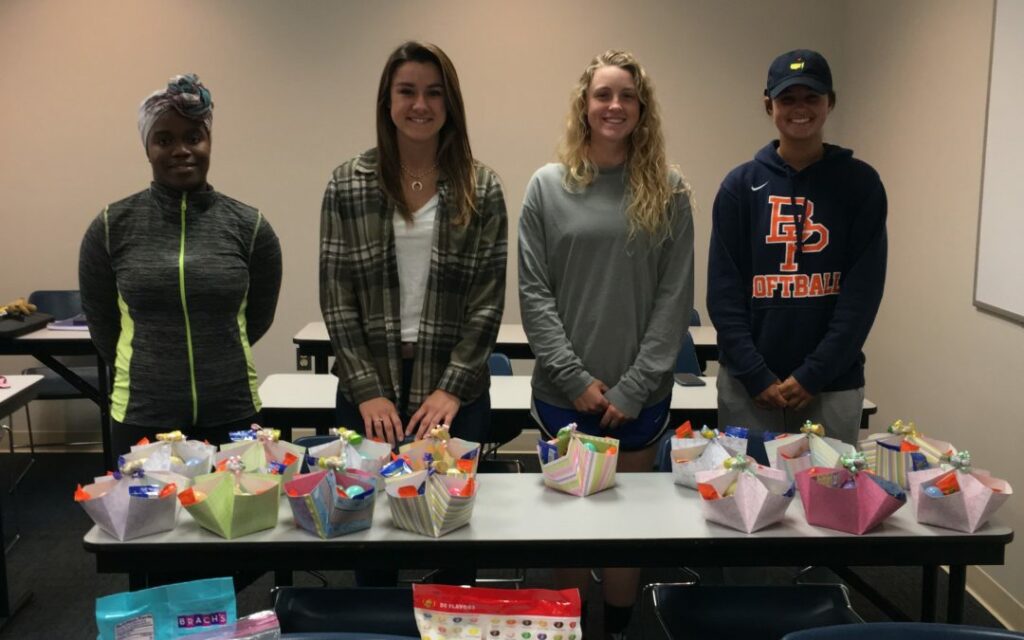 By Thomas Rhodes
At Brewton-Parker College, we strive to honor Christ in all that we do. A major aspect of bringing this goal into reality is through mission projects. One of the best avenues for students to get involved is through on of our honors societies known as Pi Gamma Mu.   
Pi Gamma Mu is a student-led, international honor society that focuses on social sciences. Through this society, members have the unique opportunity to deepen their understanding of the social sciences, increase their desire for academic achievement, and play an active role in the community through mission projects.     
Each semester, the students of Pi Gamma Mu conduct one major mission project. In years past, this organization has initiated a variety of projects, from food drives to campus clean-up initiatives. They have also helped students from the local schools by tutoring them and have even contributed to the Ronald McDonald House Charities by collecting two dozen can tabs.
This semester, Pi Gamma Mu visited the Refuge Domestic Violence Shelter in Vidalia, Ga., and provided the families with Easter Baskets. These baskets were hand made by the wife of our very own Associate Professor of Psychology, Vance Rhoades. Not only did students provide baskets, but they also brought Bibles to disperse amongst the families.
After Professor Rhodes, who also serves as the faculty advisor for the organization, watched his students hand out Easter Baskets and Bibles to the families at the shelter, he stated, "It's a blessing to me as the faculty advisor to see our students engaged in active ministry in our community."
In the upcoming semester, Pi Gamma Mu hopes to induct new members into the organization. Students who desire membership must maintain a 3.0 or higher grade point average. In addition, they must have completed at least twenty-four class hours in social science.  
By being involved in Pi Gamma Mu, students discover the importance of active ministry. In this way, the organization serves as an extraordinary opportunity for BPC students to learn inside and out of the classroom.