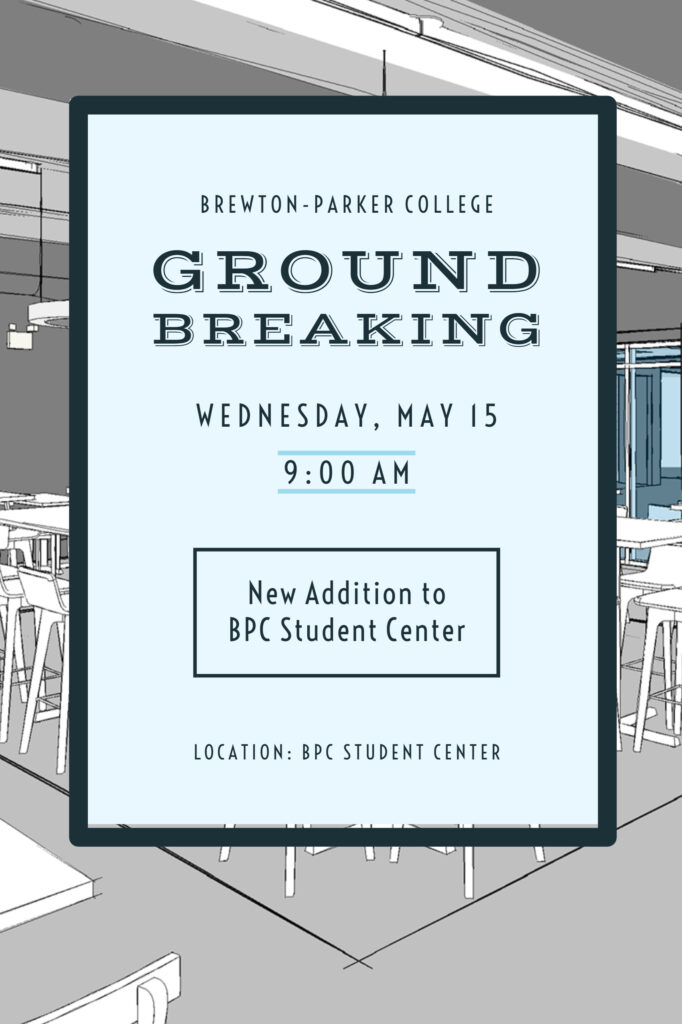 MOUNT VERNON—Brewton-Parker College invites local community members to attend a ground breaking Ceremony for the new addition to the college's student center on Wednesday, May 15, at 9:00 am.
The new addition will increase the seating capacity in the college's Dining Facility significantly, enabling the college to serve more students and community members. Made possible through a partnership with Chartwells Higher Education Dining Services, construction will begin this summer with plans to complete by Fall 2019.
This ground breaking ceremony marks the continuation of many other campus improvements that have taken place over the past four years, including construction on two new male dorms. As the college looks to the future, it is preparing for many exciting possibilities ahead and looks forward to a continued service to the local community.