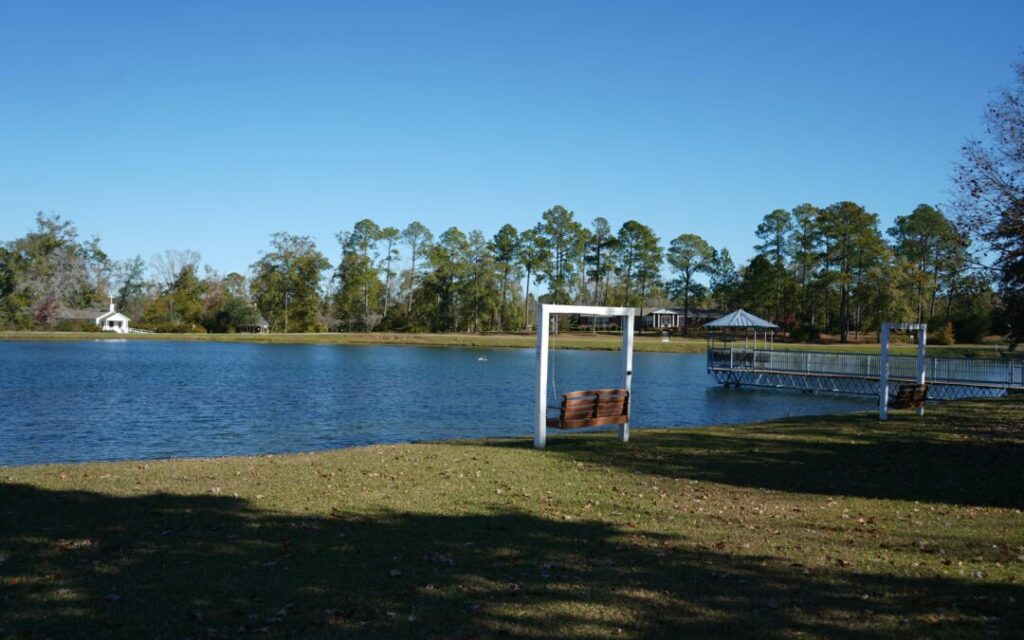 By Marlee Ruark | Student Writer
ON THE FENCE ABOUT BPC?
If you're reading this, you may be interested in coming to Brewton-Parker College (BPC). Or you may have already been accepted, and you are trying to pick between your favorite schools. I too had a hard decision to make when choosing which college to attend. I had to choose between a large public university, another small Christian college, and BPC. I chose Brewton- Parker for a number of reasons, and I am very glad I did!
 7 REASONS TO CHOOSE BPC
You are surrounded by a body of Christian believers.
BPC is a small, private Christian college, and the loving Christian atmosphere is evident daily. The professors, coaches, and staff are all super friendly and always willing to lend a helping hand. They make coming to BPC worthwhile! Since BPC is a Christian school, there are opportunities to take Christian classes to learn more about the Bible and the Christian worldview, if you are interested. You can even major in Christian Studies if you are looking into becoming a pastor, missionary, or something in that field of study. We attend chapel every week, and have the option to attend small Bible studies and groups that get together throughout the week. BPC is great if you are looking to grow and learn more about your faith or if you are curious about Christianity.
You can enjoy the quaint and picturesque landscape along with recreational activities.
BPC has a lake in the middle of campus that is not only pretty to look at, but also provides fun activities like fishing, kayaking, and paddle boating. You can also just go sit and relax. We also have a swimming pool that is open when there is warmer weather, and there is also a sand volleyball court for anyone to enjoy. While the campus is spread out and takes time to walk across, walking to each class from your dorm is not only doable but also gives you a chance to enjoy the pretty campus.
You are more than a number; you can build personal connections with professors and have individualized learning.
Because the school is small, class sizes can range anywhere from you being the only person in one of your upper level classes (which I have experienced) or having up to twenty-five people in a core class. These small class sizes are great because learning can be individualized. You get to know your professors on a personal level rather than being in an auditorium with three hundred students where your professor might not notice if you show up to class or not. Some might see our small size as a downside because you have to be prepared and on top of your work and be present to class, but the class size mainly ensures that you are getting a quality education. If you are interested in going to graduate school after BPC, the small class sizes will have prepared you for how your graduate classes will be set up.
You can still participate in the sport you love while getting an education.
If you are wanting to play a sport at a higher level, BPC has 18 athletic teams that a large number of students at the school are a part of. I am a student athlete myself, and I really enjoy having the opportunity to participate in sports while getting an education. While some people might see playing a sport in college as difficult, it is actually manageable and lots of fun. If you are considering or have the opportunity to join a sports team here, you can read my previous blog post (
https://www.bpc.edu/21083
) about being a student athlete for a little more insight!
You can earn money while gaining experience with an on-campus job.
At BPC, many on-campus jobs and work study positions are available, which is really helpful if you need some extra income or want to build your resume. You can work in the business or marketing department, have a job in the library or game room, work for maintenance, give campus tours, and more! You can apply for whatever interests you most or you can work for the department of your major. The hours are flexible, and each department is willing to work around your schedule.
You are able to enjoy living in a small community with minimal distractions.
BPC is located in Mount Vernon, Georgia, which is a small rural community. There is not much to do unless you go to the town of Vidalia, which is twenty minutes away. Vidalia has a ton of stores, a movie theater and bowling alley, churches, and fast food and regular restaurants. Even though students may be discouraged by the fact that not much surrounds the school, I view it as a positive aspect because I have fewer distractions, which makes it easier to focus on my classes and my degree.
Your safety matters most.
Because BPC is a private Christian college, there are a few rules that the students are required to abide by. For instance, drugs and alcohol are not tolerated, like most schools, so that rule is understandable. There is a curfew and visitation rules for the girls and boys dorms. While these rules might seem somewhat restricting, they are honestly reasonable. A curfew ensures that the students are safe, and limited visitation helps students stay focused on their schoolwork and helps them manage their time wisely. Overall, Brewton-Parker College is a great school with many opportunities for growth. It is a place where you can focus on your education, learn more about Christ, play a sport at a higher level, or get experience with a job on campus. The staff is so welcoming and makes this place feel like home!