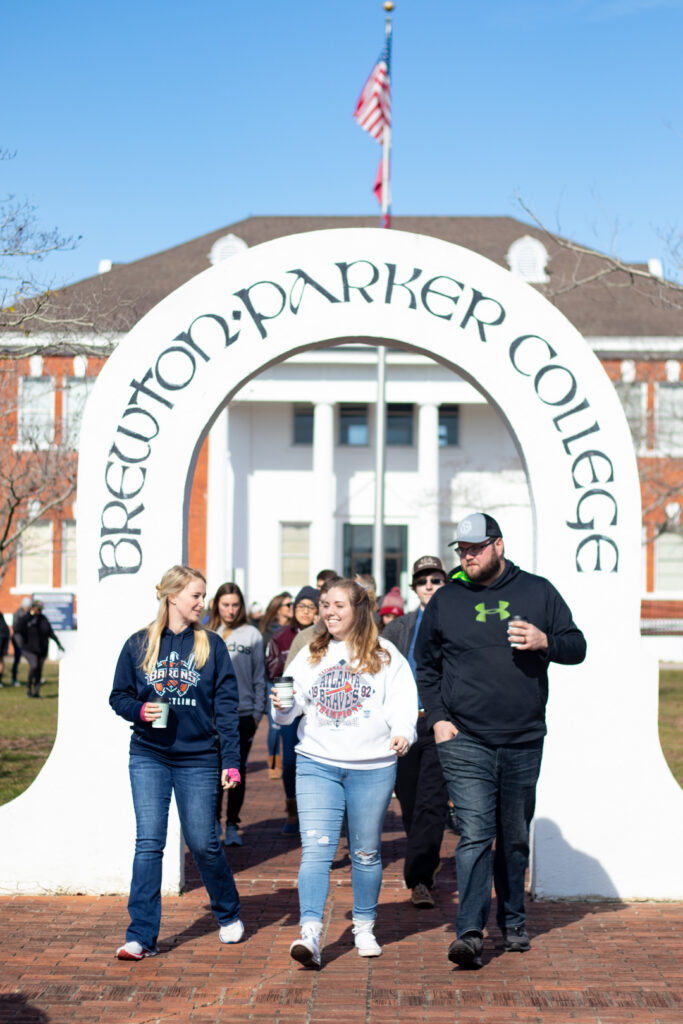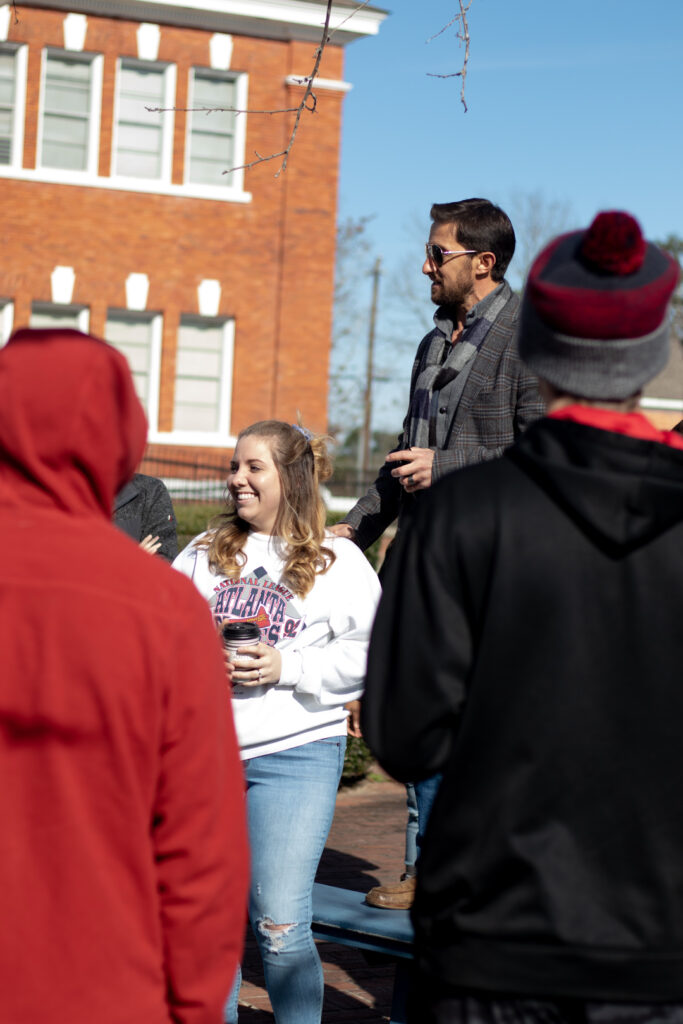 MOUNT VERNON— On Monday, January 20, students gathered around Brewton-Parker College's flagpole to honor Dr. Martin Luther King, Jr. through a 1.5 mile march to join the local MLK Day Parade. 
As students stood in the morning chill sipping on hot chocolate, one face in particular stood out from the crowd. While most in attendance that day were faculty, students, and members from the local community, this year marked the return of one alumnus who had witnessed the start of this tradition.
Paige Norton, class of 2017, stood beside her former professor, Dr. Billy Puckett, as he reminded everyone of the importance of honoring the life and legacy of Dr. King. Nearly 4 years prior, Klingaman had sat in Dr. Puckett's Christian Ethics class, where she and her classmates planned the first of many marches. 
Q: How did you and your classmates come up with the idea for the MLK Day Parade?
A: During Dr. Puckett's Christian Ethics course, we were discussing what we could do as a class that could connect the campus and the community through Christ. Our goal was not only to model the Christian morals we were learning about in class, but also to put them into action in a way that would involve the people we were surrounded by. 
When we were discussing what event we wanted to establish to achieve our goal, we thought about what national holidays were coming up – like Martin Luther King, Jr. Day. Our Montgomery community already had an event for that day where they marched to the City Hall and had a ceremony in honor of the late Reverend King. Upon hearing this, we all agreed that it was the perfect event for us to be a part of.
Dr. Martin Luther King, Jr. was a theologian who took action, who practiced what he preached and what he believed. We decided that if we believed in the unity that the Bible talks about, and the unity that King fought for, as Christians, it was our responsibility to continue in his footsteps and walk with others to keep his dream alive.
Q: What was it like coming back this year to see the tradition still alive?
A: Coming back after graduating and participating in the March almost 4 years later filled my heart with pride. I was proud for many reasons: the tradition was alive and well, there were students still eager to understand what the day meant, and the community was just as welcoming as the first time we marched. Participating in this event so many years later proved to me just how essential BPC is to this community.
Seeing the March still alive also encourages me to take action, push for change, and continue to speak up. We were just an ethics class with an idea, and that idea has now become a tradition. How will you know how far your voice can travel, or what your actions can accomplish if you never take a leap of faith to begin? 
Q: Speaking of which, what does it mean to you as an alumna to see something you and your fellow classmates established continuing to affect the campus? 
A: As an alumna, I am honored to have contributed to something that has left a mark in the college's history. BPC has impacted my life in thousands of ways, as its professors, staff members, students, courses, and spiritual aspects all contributed to my growth as an adult, and as a Christian. Being able to give something back, to help Brewton-Parker continue to be significant in this community, and to be allowed and encouraged by the college to do so, that is the true gift. There's no greater privilege than being a part of something so small, yet so meaningful like joining hands for the betterment of humankind in Christ and doing that through the avenue which is BPC.
Q: What have you been up to since you graduated from BPC? 
A: I graduated from BPC in December of 2017, and walked in May of 2018 with a Bachelors of Art in Christian Studies. Upon graduating, I felt called to be a part of a church plant called The Well Church located in Pittsburgh, PA. I moved in March of 2018 and was there for almost two years. Some of my roles included helping start up the children's ministry as well as serving with the worship team.
The Well executed a lot of homeless and low-income ministries that I believed to be important. As of today, The Well has merged and become Vintage Church Pittsburgh, which has expanded that ministry and constructed a Send Relief center for Pittsburgh.