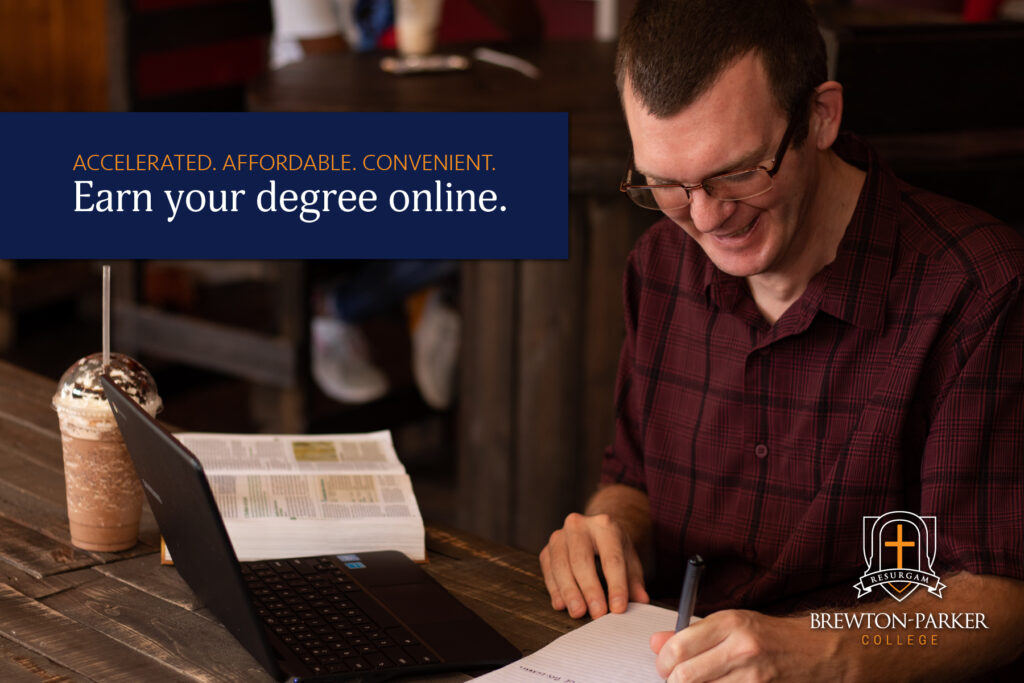 By Emma Hamilton

External Programs Admissions Counselor
MOUNT-VERNON – Brewton-Parker College now offers two degree programs completely online: a Bachelors of Business Administration and a Bachelors of Arts in Christian Studies. Online education through BPC affords a variety of individuals the ability to create an accommodating schedule without affecting their work, family, and social responsibilities. 
BPC is able to offer competitive pricing, while maintaining  close faculty-student relationships. The dedicated counselors will work with students to create a tailored class schedule to fit anyone's busy lifestyle. Living in the same community as the college, locals will also have the opportunity to access the campus library or request face-to-face meetings with your instructors. For more information on program descriptions and pricing, please visit our website at www.bpc.edu. 
COVID-19 Accommodations: BPC is currently waiving their $35 application fee to help minimize the economic impact that COVID-19 has taken on the community. The admissions office will also request any transcripts and pay all fees associated with the request. Submitting an application and transcripts helps to gain a better understanding of the students academic standing. 
Start an application today by visiting www.bpc.edu/apply, or simply put in a request for more information from our online admissions counselor, Emma Hamilton. She can also be contacted by phone or text message at (912) 253-5542. 
Brewton-Parker College is the only accredited four-year Christian college south of Macon and north of Jacksonville, FL. The mission of Brewton-Parker College, a comprehensive Georgia Baptist institution, is to provide liberal arts and professional programs in a learning community of shared Christian values. Through the application of biblical truth in scholarship and co-curricular focus on character, servant leadership, and cultural engagement, the college strives to provide a transformational experience that equips the whole student for lifelong learning and service in Christ. 
Visit Brewton-Parker College online at www.bpc.edu.
-BPC-