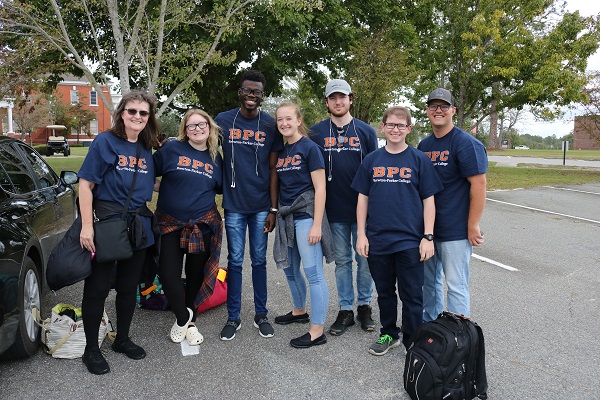 | Written by: Ni' dericka Rainey
Being a Baron is an honor. At Brewton-Parker College (BPC), we make many memories. And while not all memories are the same, there are the ones you can never forget. When I look back on the years I have been a Baron, these memories define my true meaning of being a Baron. And I can sum it up in 5 words: 
Biblical
BPC is a Biblical college that provides its students with an opportunity to honor Jesus Christ. Attending weekly chapels and Bible studies with Pastor Steve Edwards helps students around campus with building a better relationship with God.
Achievement

: 
BPC prepares its students to Achieve all that he or she may desire while attending the college. It provides students with a variety of studies to choose from in order to earn their appropriate degree.
Responsibility
BPC teaches its students about Responsibility through the jobs and leadership roles provided to the students on campus. 
Opportunity
BPC's community supports the college by providing students with real life internships or job Opportunities that will prepare them in the long run for landing a job after college graduation.
National
BPC has accepted students from all over the world on a National level. The college has Alumni in places you could never imagine. 
As I approach the end of my years of being a Baron, this is a moment in my life I will never forget. From all the coaches, faculty and staff members, and students, I have learned what Baron pride is. I have learned what an honor it is to wear orange and blue to every game, student event, or social gathering within the community.
For future Barons, I hope you all are able to create your own definition for what it means to be a Baron. Take your time and let the meaning come to you by enjoying your college years. Get involved with being a Baron because the same orange and blue you represent, represents all the people around you. And that's what it all is about: community. Together, we are Barons.