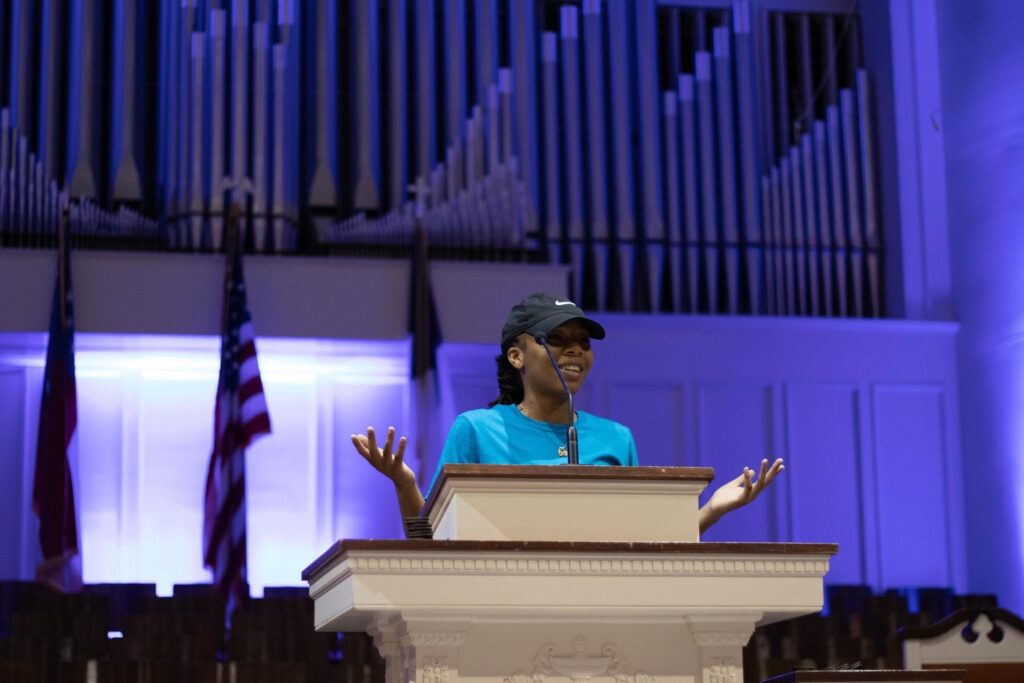 | Written By: Ni'dericka Rainey
Having a work-study position on campus can be very tricky to land. As you look through the choices, you may want a job that many other students want as well. It can be competitive at times. I, myself, feel I have the most wanted job on campus, and it's an honor. 
I am a team member under student activities, and it has to be the best job on campus by far. I get paid to be myself. I'm also encouraged to be creative throughout the entire time.
In the Student Activities department, we plan a number of events while also helping set up and making sure those events are functioning properly. Each time we need to plan one of our number of events, we get our minds together and start brainstorming on what students would enjoy doing the most. We also do our best to host events to get students more involved with each other. 
Some of the best events are the ones we plan every year. For example, each semester, we always plan a Back-to-School bowling event where BPC students get to bowl and play laser tag for free at the TNT Bowling Alley in Vidalia. 
This job is so unique because of the people I have worked under as well. My bosses have been the most enthusiastic people to work for and they are people I enjoy seeing every day.
Being a Student Activities work-study also includes working in the student game room. Working in the game room is the easiest part of the job. I'm in charge of all the equipment in the room. That means I ensure that the equipment is passed out to students and returned in the shape they are given.
I enjoy having this job because I can truly be myself and my boss makes me feel comfortable because of how easy she is to work with and talk to. If anyone is to ever land this job, this is one worth keeping for sure. 
Interested in landing your own work-study position? Click here to complete the quick and easy application: https://www.bpc.edu/about-bpc/employment/workstudy-application. Just answer the questions, rate the places you would like to work, and hit submit!
---
My name is Ni'dericka Rainey. I lived in Orlando, FL for most of my life but my hometown is Lakeland, FL. I'm a Communications major with a minor in coaching.  I'm entering my senior year. I would like to be a sports journalist. While also mentoring children, hopefully, I could land a coaching job. My plan B would be to join the police academy. I just want to find a way to impact my community.