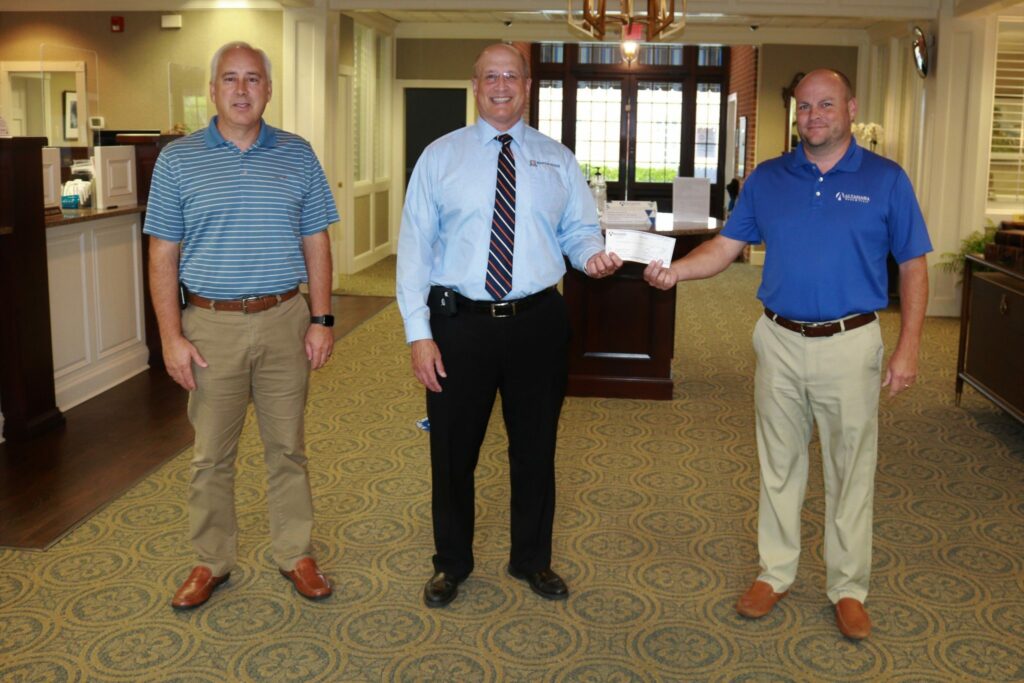 By Miranda Simmons
BPC Director of Marketing
MOUNT VERNON— On August 12, 2020, Brewton-Parker College received a very generous donation of $10,000 from long-time supporter, Altamaha Bank, for the 'Building Barons Scholarship Fund'. Altamaha Bank has always been a large community supporter, even when faced with challenges from the current pandemic. Despite these challenges, they are still finding ways to give back to the community and support BPC.
"It is an honor to be able to support this BPC initiative.", said Jake Cleghorn, Chief Lending Officer at Altamaha Bank. "The bank has been blessed to be able to serve the community in various ways through government programs that were put into place for those affected by the pandemic. We have committed to give back a portion of our income to support those in the community that had their lives changed due to the virus. The Building Barons Scholarship Fund not only enables us to do this but also help worthy students continue to pursue their dreams through furthering their education."
The students at Brewton-Parker come from every walk of life. Building Barons is a scholarship fund that was set up to help BPC take care of its own; in areas that are not necessarily covered by financial aid. These students are real people, from real families, who face real challenges. Brewton-Parker doesn't want life to stand in the way of a student earning their degree. With the help of donors like Altamaha Bank, they make having the 'Building Barons Scholarship Fund' possible.
BPC President Steve Echols noted, "We are grateful for the continued generous support of Altamaha Bank. They have been a great partner for many years. We appreciate all they have done for BPC and the community. This is the latest example of their benevolence in helping a number of organizations and causes that serve this area. This gracious gift will be the lead gift for our fall campaign for our Building Barons Scholarship Fund. It comes at an opportune moment as COVID-19 has depleted the finances of a number of BPC students. As a result of this special gift, there will be BPC students in need who will be able to stay in school who otherwise would not be able to do so. We believe this gift will also inspire others to contribute to this worthy cause."
If you are interested in contributing to the scholarship fund, go to https://www.bpc.edu/alumni/donate/building-barons and click 'Donate'. You can also contact the Office of Advancement at (912) 583-3167 with any questions you might have.