By Raylyn DeJong
Student Writer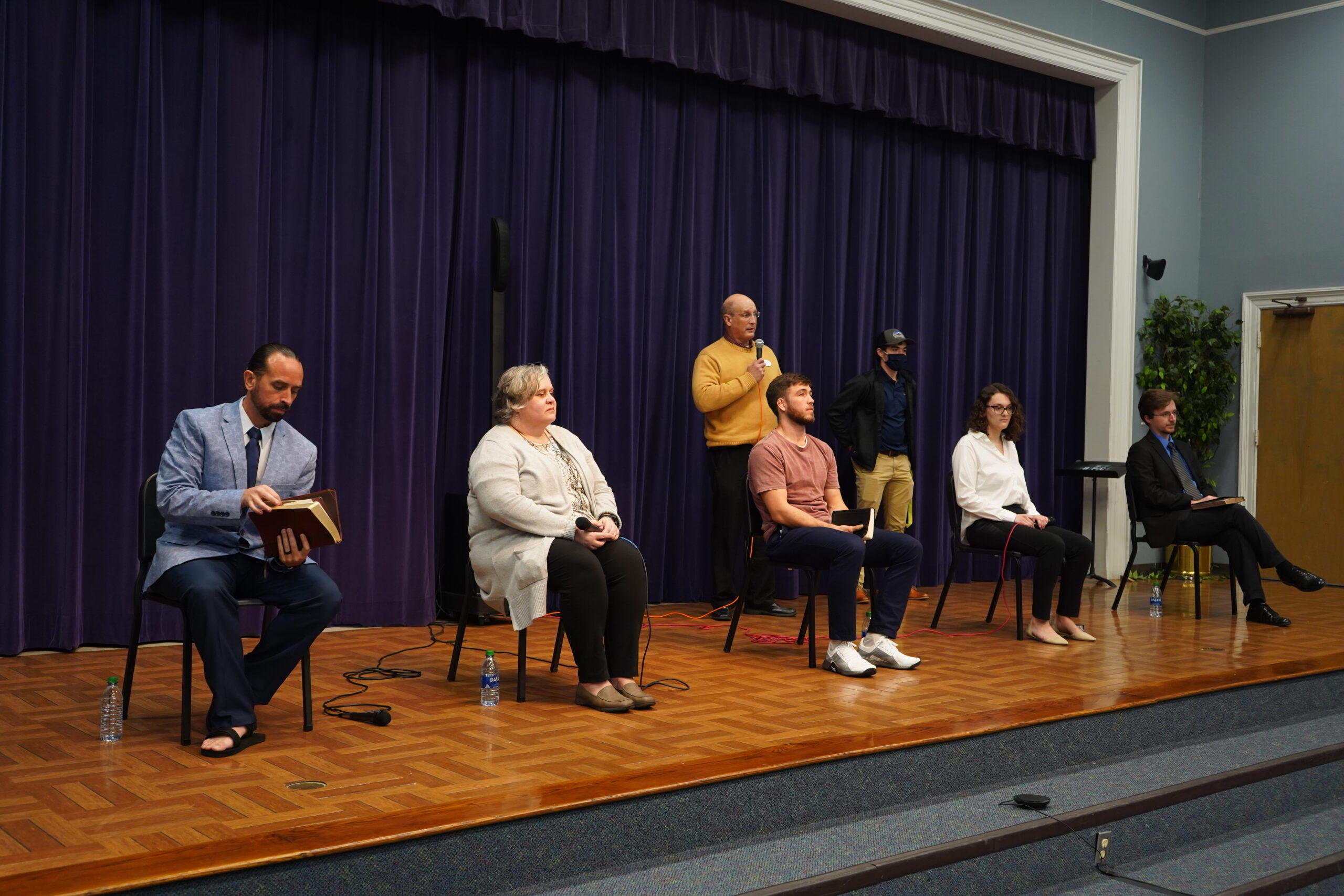 MOUNT VERNON — The Lion's Den is a crowd favorite for the students at Brewton-Parker College (BPC). This annual event is held by BPC's Ministerial Association (MA). The previous Lion's Den was held in October of 2020, but the Association decided to have a second Lion's Den on March 2nd due to its popularity. Christian Studies major, Christian Walton, the president of MA explained, "It is just something people have asked to have multiple times and it is an easy, COVID friendly, event that students can get involved in."
The Lion's Den is made up of a panel of five to six people that are asked difficult, theological,
apologetic, and scientific questions about God, the Universe, and sin. This year, the panel included BPC professors Dr. Helene Peters and Dr. Justin Russell, BPC Alumnus Nate Pristavec ('19), as well as current students Thomas Rhodes and Sydney Fink, with Christian Walton as Moderator.
Each year there is a process when choosing the panelists. The president of MA, as well as Dr. Billy Puckett, Christian Studies Professor, look for people who are not only knowledgeable in theological and apologetic topics but who are also spiritually mature. Dr. Peters is asked to be on the panel often, due to her knowledge of science, which she gives from a biblical worldview.
Thomas Rhodes, Christian Studies major, said at the 2018 Lion's Den that he would be "honored to one day be a part of such an event". This year, when asked how it felt to finally be asked to be part of the panel, Thomas Rhodes expressed, "I was excited because I have been wanting to do this for a while. Leading up to the Lion's Den, I was nervous but once I was up there, I was not nervous. I had a mix of emotions!"
The Lion's Den is an event where students and faculty are given the opportunity to ask difficult questions that they may have struggled with for years (i.e. "How do we know God exists? Is the Bible trustworthy? How do we know God is the creator of the world?). Becoming a member of the panel allows two immediate benefits. While the panelist encourages the students to grow spiritually, the students motivate the panelist to a deeper walk with Christ.
Dr. Puckett expressed how it felt to see former student, Nate Pristavec, and current students Sydney Fink and Thomas Rhodes, on the panel, he responded with a smile exclaiming, "It is certainly a sense of joy and pride to see them so capable and passionate!" He went on to call them his "pride and joy", and that "it is these moments that make it all worth it."