By Evan Riekhof
BPC Marketing Coordinator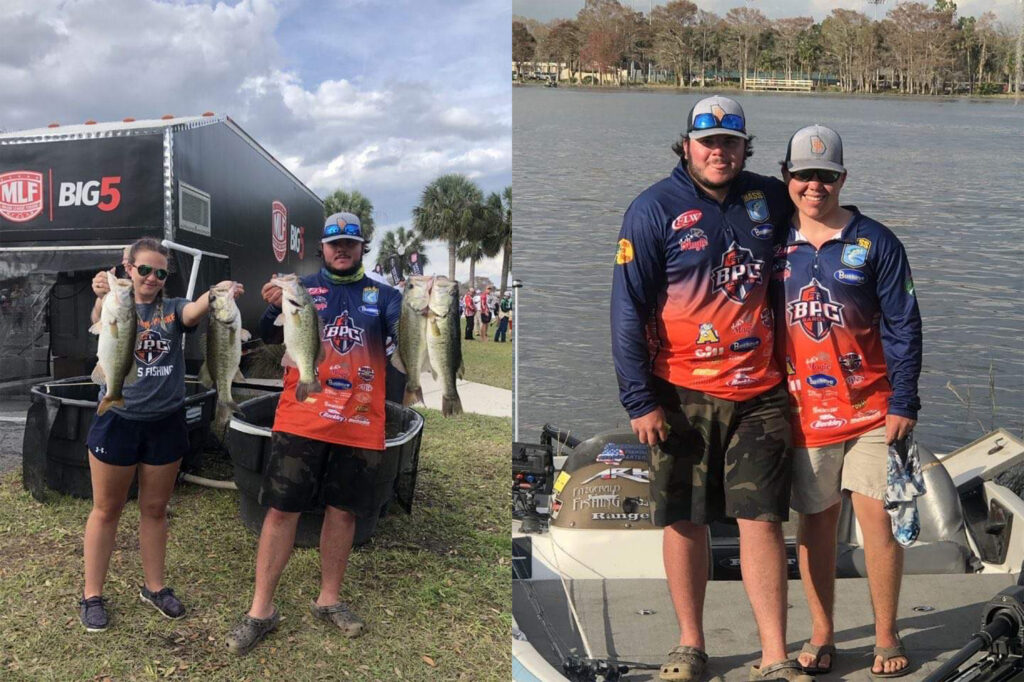 MOUNT VERNON — The Brewton-Parker College (BPC) Baron's Bass Fishing team (coed) continues to climb the ranks to one of the highest-ranked teams in the country. The BPC Bass Fishing team is currently ranked twelfth in the nation and number one in the state of Georgia. Bass Fishing does not have divisions, so the anglers compete with schools all over the country such as the University of Georgia, University of Tennessee, and Auburn University. The Bass Fishing team is still fairly new as they go into their fourth season this coming fall.
According to angler Caleb Barrow, Junior from Augusta, GA, "As a team, we plan to keep growing in our knowledge of the world of bass fishing and continue to work together. We will continue to compete in as many tournaments possible as we work our way to the top."
Teams are made up of two anglers (fishermen/fisherwomen) per boat with as many as five teams from BPC competing in a tournament. Some tournaments can have over 200 boats out on the reservoirs at one time. The BPC team has traveled as far north as New York and as far west as Colorado. The tournaments typically last around seven hours and points are scored on the top five fish an angler catches. At the end of the tournament, the fish are weighed. Points are deducted for dead fish, so anglers must keep the fish alive.  
Coach Stephen Birchfield, Brewton-Parker Class of 2016, describes the sport as more fast-paced than one would imagine. Teams continuously move from one location to the next to catch the largest bass. To better understand the sport, teams must study bass behavior such as weather conditions, water clarity, currents, structures (trees, rocks, obstructions, etc.) seasonal trends, and the diet of the fish. The anglers use different lures and sometimes different poles based on the various conditions and techniques. 
Coach Birchfield commended his team's accomplishments by stating, "I am proud of the family atmosphere this sport has created with both past and current anglers. They learn from each other and challenge each other daily. As the expression states, iron sharpens iron. I truly can say we are pretty sharp!"