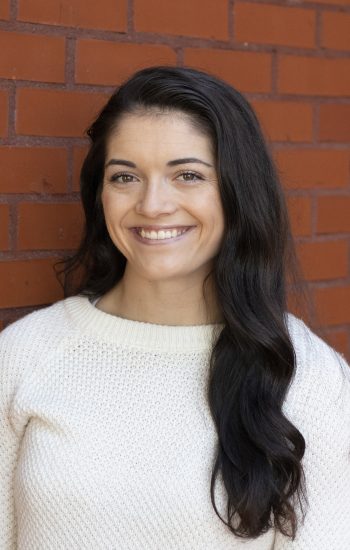 MOUNT VERNON – Brewton-Parker College (BPC) has recently hired Emily Mason as the Director of Student Activities. She graduated from Valdosta State University in 2019 with a Bachelor of Science in Psychology. Emily started at BPC in 2021 as the Campus Visit Coordinator and Assistant Wrestling Coach. 
In honor of her recent hire, the BPC Marketing Department sat down with her to ask some questions and future aspirations for the Department of Student Activities:  
Q: How do you believe your prior experience will help with this new opportunity?
Prior to being employed at BPC, I was a manager at a gym for almost 4 years. This taught me great interpersonal, planning, communication, and management skills. Once my husband and I arrived at BPC, I originally worked in the admissions department where I learned the ins and outs as well as the core values of BPC. I discovered all of the amazing things this school has to offer and built relationships with staff, students, and coaches that I am very grateful for. I am so excited to see where this new position takes me and the ways I can have a positive impact on Brewton-Parker and its students.
Q: Can you comment on changes you've seen happening at BPC within the student body and how you plan to accommodate these changes?
In my time at Brewton-Parker, I have seen the college completely evolve since the COVID-19 pandemic. Unfortunately, our students became accustomed to being separated and secluded, but with restrictions subsiding, the cohesiveness of our student population has grown immensely. Next year, I hope to continue to accommodate this growth by planning fun experiences where relationships can be built and grown. 
Q: Can you tell me about any upcoming student activities you have been working on?
Our department is very focused on adding a full calendar of events next year including more clubs and organizations, game room updates, monthly movie nights, and much more. We are also working hard to plan our upcoming New Student Orientation, which we hope will be a fun and energetic experience for our incoming freshmen.  
Q: Do you have a Bible verse you can relate to your new future in this position or just a verse you live by every day you can share?
Proverbs 27:17 As iron sharpens iron, so one person sharpens another.
I believe having a cohesive community is a vital part of any person's college experience. Building relationships and strengthening our community is the base of this role and I hope to do so through meaningful, memorable, and intentional events and activities. 
Q: Tell some things about yourself such as your background, your interests, what you like to do for fun, and the hopes and dreams you have for both yourself and BPC.
I am a people person and fitness enthusiast with a Bachelors in Psychology. My favorite things are working out and spending time with my pug, Stanley, and my husband, Kenny. I have high hopes and dreams of building a new student activities experience at Brewton-Parker College. 
Brewton-Parker College is excited to be adding Emily Mason to our Department of Student Activities. We look forward to seeing students connect with each other and the community of Mount Vernon this fall and beyond.