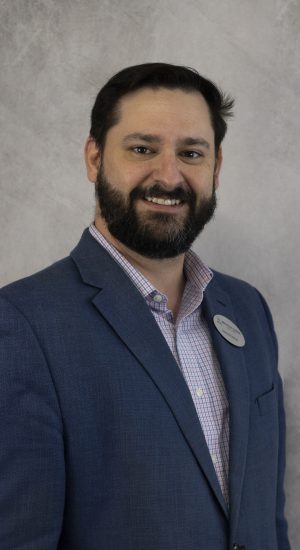 MOUNT VERNON – Brewton-Parker College (BPC) is excited to announce the promotion of Adam Stanley as the new Associate Vice President of Student Development. Stanley joined BPC as the Head E-sports coach in 2021 after previously serving as a high school esports coach in Central Texas. 
As Associate Vice President of Student Development, Stanley will oversee aspects of student life at BPC. Housing for students, on-campus events, student ministry, and more will be the focus in Stanley's position. 
He received a degree from the University of Mary Hardin-Baylor and a Master of Divinity degree from Baylor University's Truett Seminary. As an ordained minister, Coach Stanley has served bi-vocationally in the local church as well as a teacher, coach, and athletics administrator for more than 12 years.

Stanley stated, "I'm humbled and excited for the opportunity to serve in this role. Brewton-Parker has a rich history in providing a transformational experience of lifelong learning and service rooted in the Christian tradition. My hope is that the students in our care will continue to grow in curiosity of the created world while simultaneously developing a spiritual maturity embedded in a love for God and others."

Coach Stanley comes to Brewton-Parker from Waco, Texas. Adam is married to Kelly, and they have three wonderful young boys, Caleb, Eli, and Ben.

President of BPC, Dr.Steve Echols remarked, "We are excited to have Adam Stanley directing student development and campus life. Brewton-Parker College is experiencing tremendous growth, but we continue to put our students' academic and spiritual development first. Adam is dedicated to our transformational mission and to providing BPC students with the most enjoyable and fulfilling experience possible."

Brewton-Parker College is excited to be adding Adam Stanley to our Student Development team. We look forward to seeing his impact on our student experience at BPC and beyond.