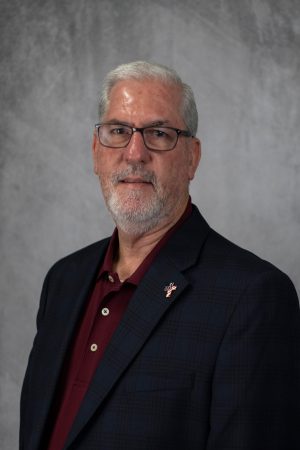 MOUNT VERNON – Brewton-Parker College (BPC) is excited to announce Karl Hay as the new Business Division Chair. Hay served as Pastor of First Baptist Church of Mt. Vernon for the last 13 years.  While serving as Pastor, he has been an adjunct instructor at BPC teaching the Fundamentals of Computer Applications course. From 2006 to 2009 Hay served on staff at BPC as the Chief Information Officer over the college's technology department. He holds more than 40 years of experience in the IT field, working with the Florida Department of Revenue as a Systems Programmer/Analyst, and Computer Information Systems instructor and program coordinator at Southeastern Technical College in Vidalia.
As Business Division Chair, Hay will be responsible for coordinating semester course schedules for all business-related degrees and assuring the placement of qualified faculty to teach courses for those degrees.
Hay has a long history with the college, graduating from BPC with a CIS degree in 1993.  Between 2010 and 2013 he served on the college's Board of Trustees.  After being a Pastor for the last 13 years, he realized how important it is to be sensitive to ways in which people can be served and ministered to.  In coming back to BPC, he wants to take that realization and not only serve as a professor and division chair, but also in a pastoral type role and minister to other faculty, staff, and students.
Hay is originally from Tallahassee, Florida but has lived in Mt. Vernon for 30 years. He has been married to Laura Turner Hay, who serves at BPC as the Executive Assistant to the President, for 37 years. Karl and Laura have two children who are married – Curtis (wife, Katie) and Rebecca (husband, Shawn), and four grandchildren, ages 14, 12, 10, and 8.
Hay stated, "I am ready and willing to be used in my new role at BPC in whatever way the Lord desires to use me and however He can be honored the most. ​​I'm looking forward to a new opportunity to build more of a relationship with students.  As an adjunct professor, I only got to spend approximately 3 hours a week on campus, or only interact with students online. I'm excited about having more time to interact with students and invest in their lives personally."

President of BPC, Dr.Steve Echols remarked, "We are delighted to have Karl Hay join our business department faculty. He is a person of many talents. Karl has extensive experience as an adjunct teacher, but also as a chief information officer. His passion for helping students has made him a favorite among our students, and his administrative skills make him well-suited to be the business department chair. As a pastor for many years, Karl will also be preaching and connecting BPC with local churches' ministries."

Brewton-Parker College is excited to have Karl Hay serving in this role and we look forward to seeing his impact on our students.