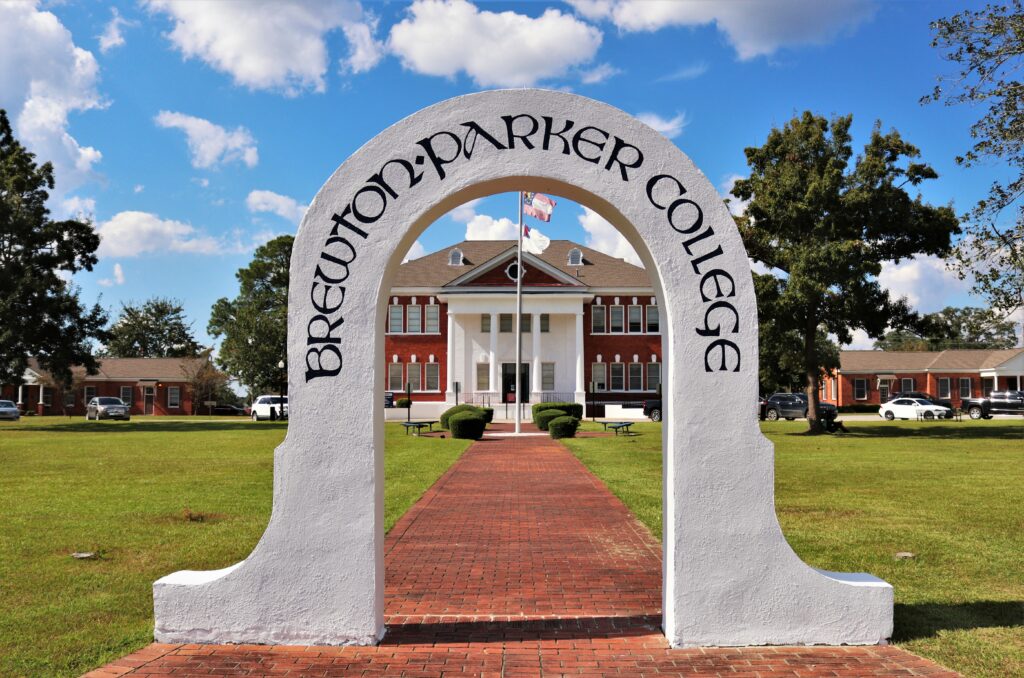 Mr. Michael Moran is the new Associate Vice President of Admissions and Retention.
MOUNT VERNON — Brewton-Parker College (BPC) welcomes Mr. Michael Moran as the new Associate Vice President of Admissions and Retention. Mr. Moran currently resides in Swainsboro with his wife of eight years, Jessica (Jessie), and their two-year-old daughter. His family desires to grow a family that loves Jesus and people. Mr. Moran is a fan of all the sports teams in Philadelphia. He enjoys spending time with his family, playing golf, and working on home improvement projects in his spare time.
As the Associate Vice President of Admissions and Retention, Mr. Moran is responsible for leading and developing the Office of Admissions and other institutional retention initiatives. He believes, "To be successful in this, it is necessary for me to be data-driven in making strategic decisions that will best guide enrollment initiatives for the college." Mr. Moran is no stranger to college admission programs. In his last job, his previous experiences related in every way to his current position. Mr. Moran believes his several years of experience with navigating the landscapes of higher education, from admissions to academic support services, has prepared him for his role with BPC. Mr. Moran strives to "enhance Brewton-Parker College and meet its enrollment aspirations." Mr. Moran admitted before being hired, he was aware of the college because he had several friends from high school that pursued athletic scholarships. However, he wished he had known more about the college because it may have been a more prominent option for his schooling.
He was honest when he shared that he does not view his position as more important than others, "We are an ecosystem, and we all have the same mission. Love students and any person who steps foot on and off this campus." Mr. Moran expressed great joy with his goals for the college by stating, "It is my desire to create a culture that loves the student first, and everyone works for the Office of Admissions when they are asked what they do on campus."
Brewton-Parker College is the only accredited four-year Christian college south of Macon and north of Jacksonville, FL. As a comprehensive Georgia Baptist institution, Brewton-Parker College provides liberal arts and professional programs in a learning community of shared Christian values. Through the application of biblical truth in scholarship and a co-curricular focus on character, servant leadership, and cultural engagement, the college strives to provide a transformational experience that equips the whole student for lifelong learning and service in Christ.
Visit Brewton-Parker College online at www.bpc.edu.
-BPC-