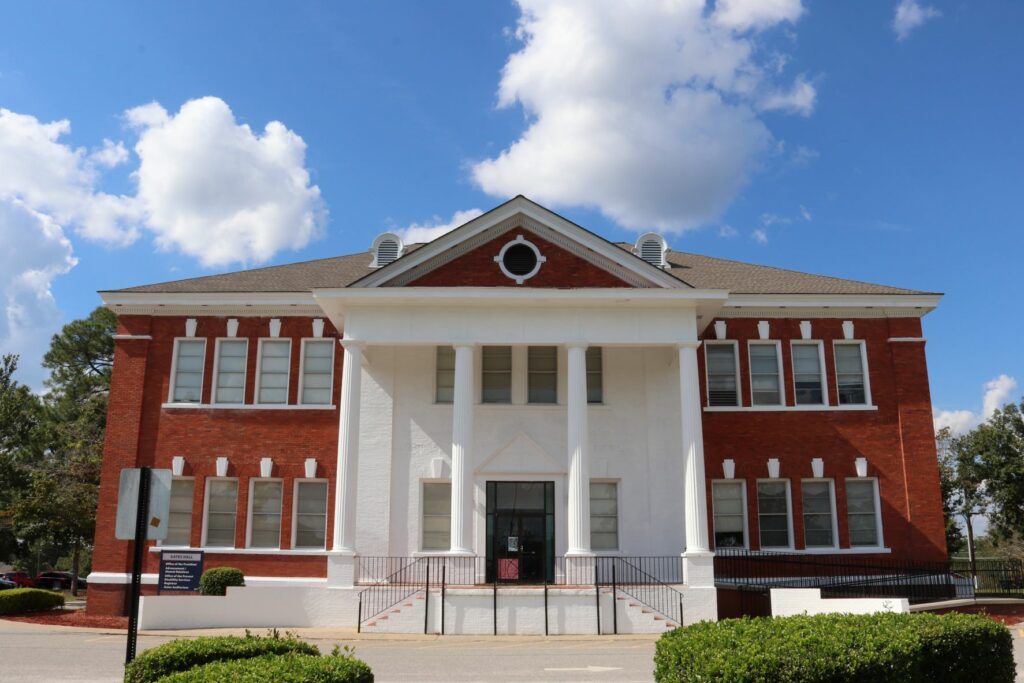 On Sunday, December 4, Brewton-Parker College (BPC) received notification that the application to become a level three institution has been approved by The Southern Association of Colleges and Schools Commission on Colleges (SACSCOC) Board of Trustees. Level three will allow BPC to offer master's-level classes starting in March 2023 with the launch of the new seminary, Temple Baptist Theological Seminary (TBTS).
Established in 1904, BPC has continued to grow as South Georgia's Christian College and equip students for "lifelong learning and service in Christ." In starting a seminary, BPC is seeking to meet the need for practical ministry training for service in local churches. 
The first master's level programs offered will be a Master of Arts in Ministry (MAM) and Master of Arts in Biblical and Theological Studies (MABTS). These programs will be offered entirely online to accommodate the busy schedules of individuals, including bivocational and covocational ministers, desiring to pursue a MAM or MABTS degree. 
The two degrees are designed with an established core and ample electives, and students may continue their studies beyond the MAM into the MABTS. The programs also will provide pathways for advanced doctoral degrees such as the D.Min. and Ph.D. According to BPC's transfer policy, students may satisfy up to two-thirds of the credits required to complete a master's degree at BPC from coursework earned elsewhere. 
The name Temple Baptist Theological Seminary was chosen to once again carry forth the heritage of a school that trained hundreds of ministers before the merger of Tennessee Temple University, where it was housed, within what is now known as Carolina University. Having spent time as the president of TTU, Dr. Steve Echols recalls the heritage of Temple Baptist Theological Seminary (as it was known for most of its existence) as a school that emphasized fidelity to biblical inerrancy, a zeal for evangelism, and practical application to everyday ministry. The name seemed to be a perfect fit as Echols noted that these three aspects represent BPC's commitment to ministry training that is biblically based, and ministry focused. Dr. Echols affirmed that the seminary will expand and reinforce the focus of BPC as equipping students to serve and grow local churches. 
To facilitate a seamless educational experience, courses will be offered in eight-week sessions. Students may take courses at their own pace. The year-round schedule will offer maximum flexibility. Seminary students will receive personalized instruction from esteemed faculty who hold over 150 years of combined ministry and missions experience to become the next generation of Christian leaders. 
Dr. Mark Gregory will serve as the Dean of TBTS. Dr. Gregory previously served as the Professor of Old Testament and Hebrew at Carolina University. Prior to being a professor, Dr. Gregory was a full-time senior pastor for thirty-one years, including founding and leading an SBC church in Middle Tennessee for nineteen years. Dr. Echols remarked, "Dr. Gregory is the perfect example of what we want our seminary to feature in our professors. He has outstanding academic credentials but also practical ministry experience. Everything we will teach in our seminary will be focused on equipping students for ministry in the local church." 
Dr. Mark Gregory commented, "We are excited for the opportunity to serve the churches of our convention by training pastors and ministers. Pastors today must be prepared with a strong biblical foundation for facing cultural challenges, and at the same time we need to train for practical ministry to the deepest spiritual needs of the people we serve. TBTS seeks to merge these two emphases through our focused curriculum and our experienced faculty."
 BPC is now accepting applications and admitting students into TBTS. Special scholarships are available for Southern Baptists who are training for vocational ministry, and TTU and BPC alumni. For more information about the seminary or to apply, please visit https://temple.bpc.edu. 
Brewton-Parker College is the only accredited four-year Christian college south of Macon and north of Jacksonville, FL. As a comprehensive Georgia Baptist institution, Brewton-Parker College provides liberal arts and professional programs in a learning community of shared Christian values. Through the application of biblical truth in scholarship and a co-curricular focus on character, servant leadership, and cultural engagement, the college strives to provide a transformational experience that equips the whole student for lifelong learning and service in Christ.
Visit Brewton-Parker College online at www.bpc.edu. 
-BPC-