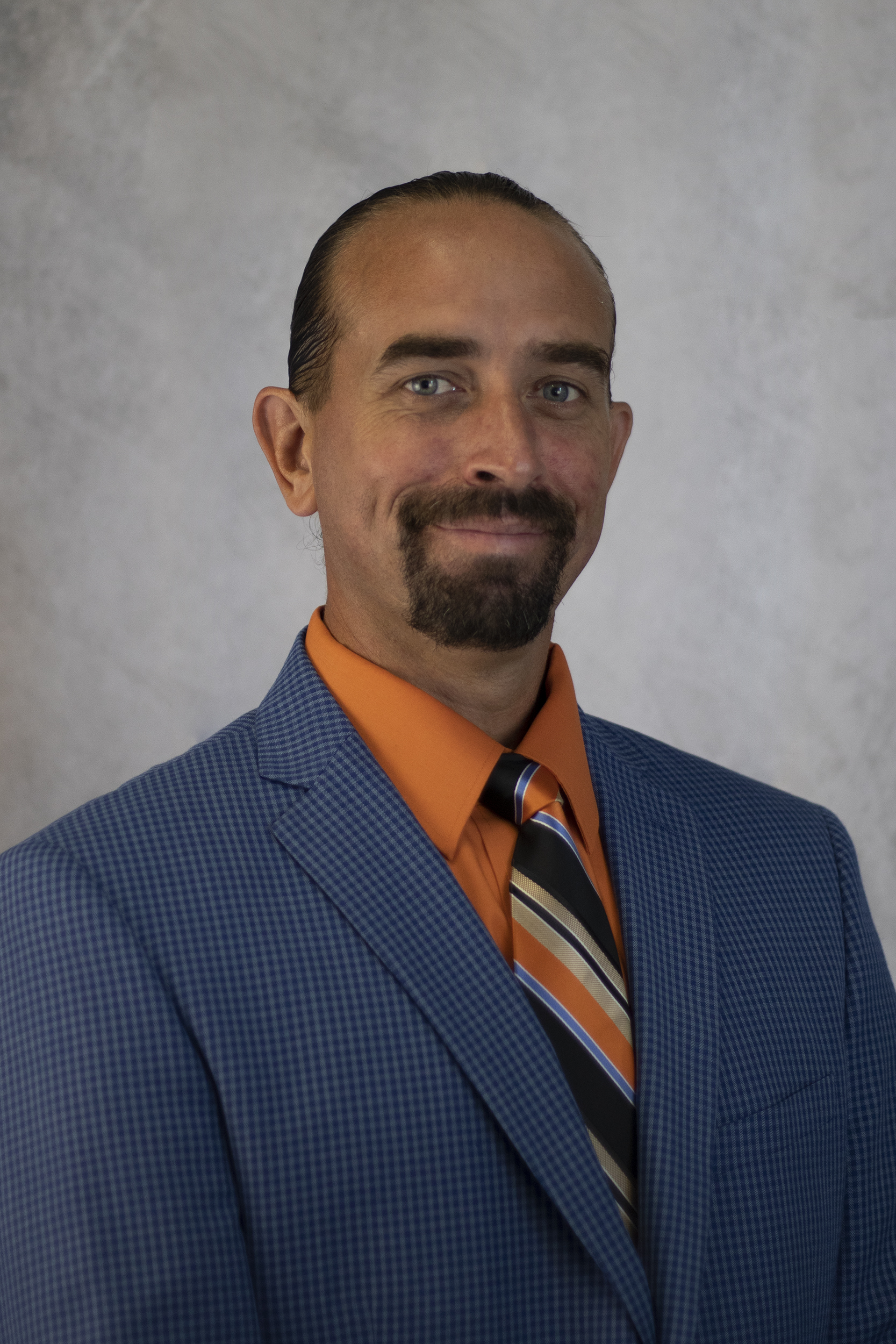 Holliman-Fountain Education Center 
Division Chair of Education and Behavioral Sciences
Assistant Professor of Education
Division of Education and Behavioral Sciences
PhD, Capella University

MEd, Troy University

BA, Brewton-Parker College

BMin, Brewton-Parker College
Dr. Russell has been in the field of education since 2001. Over the years he has served as a teacher, certified in English, Business, and Special Education. He also has experience in coaching soccer, volleyball, and tennis. Dr. Russell has held the position of Assistant Principal at the secondary level, as well as, Head Principal at the primary and secondary level. He has served in church since he was 14 years old, during which he held roles such as Children's Pastor, Youth Minister, Student Pastor, Associate Pastor, and Worship Leader. In 2019, Dr. Russell answered the call to serve at Brewton-Parker and give back to the campus that helped him establish his roots. His desire is to actively serve the Lord with every opportunity, and to be the best possible steward of the talents and abilities he has been granted. In addition, Dr. Russell is grateful and blessed to have an amazing wife, named Ginger, and two awesome children, named Kennedy and Glendon.
Interesting Facts About Me
I am considered by many to be a Renaissance Man
Innovative Education

Special Education

Educational Games and Learning

Extracurricular Activities and Education

Sports Psychology

Goals and Mental Motivation

Coaching
Professional Organizations/Memberships
Favorite Classes Taught at BPC
EDU 201 –

Investigating Critical & Contemporary Issues in Education

PSY 303 –

Adolescent Psychology

PSY 404 –

Counseling Psychology

PSY 406 – Biopsychology
"He must become more, and I must become less.
All Work and No Play: The Role of Extra-Curricular Activity Participation on Georgia's Ninth Grade English End of Course Test