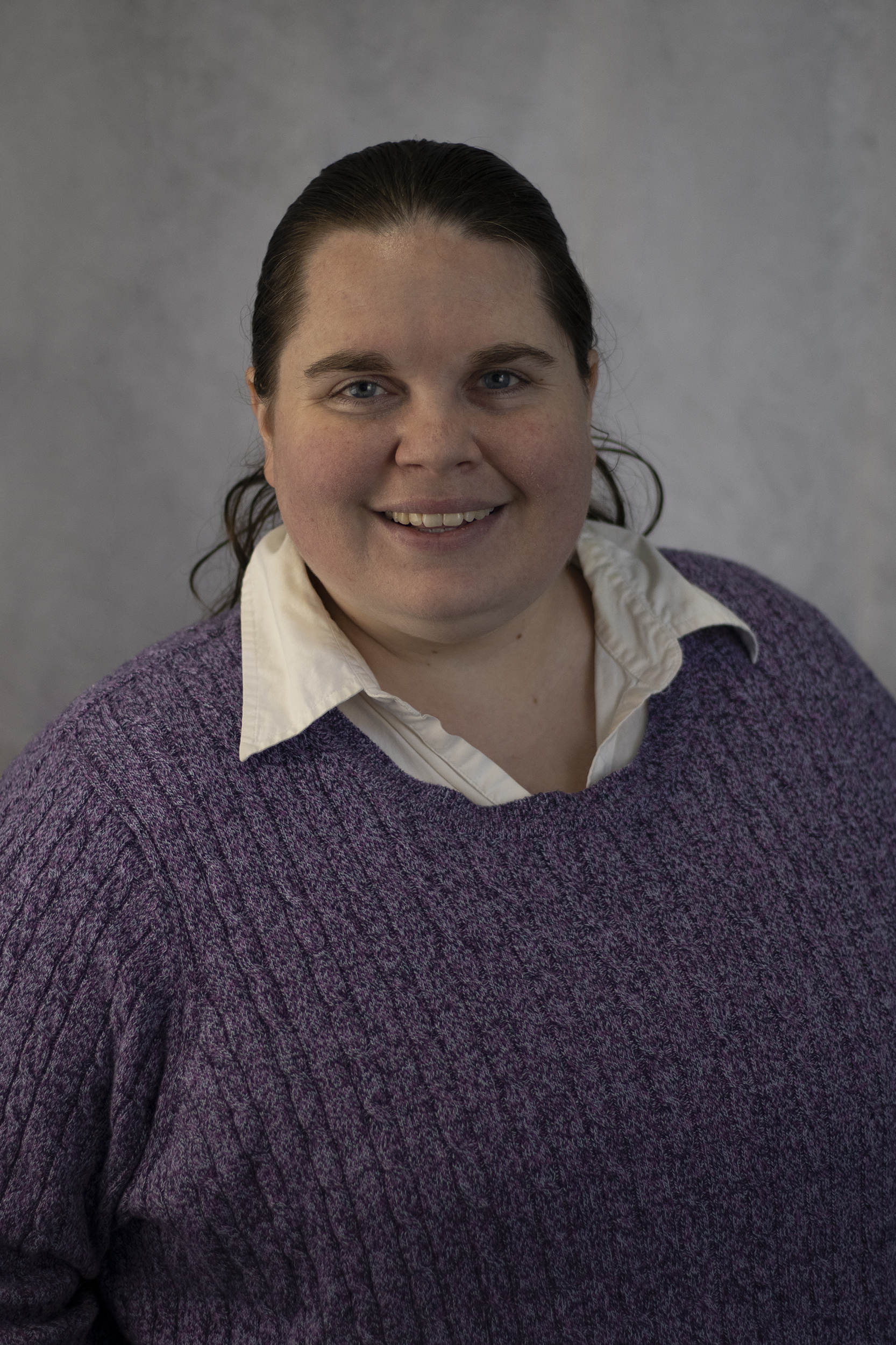 Room 124
Morgan-Moses Math and Science Building
Assistant Professor of Chemistry
Division of Mathematics and Natural Sciences 
Instrumentation Specialist
PhD,

Chemistry,

Emory University
BS,

Biochemistry & Chemistry,

Campbell University 
Dr. Eller received her Ph.D. from Emory University in the lab of Dr. Brian Dyer. She received her undergraduate degree with a double major in Biochemistry and Chemistry and minor in Math from Campbell University. Dr. Eller's graduate research focused on understanding the fundamentals of enzyme dynamics, answering questions like: How do enzymes move during catalysis? Are there preferred energy pathways during enzyme catalysis? How does energy flow through enzymes, and on what timescales? She answered these questions through the site-specific attachment of enzymes to gold nanoparticles and excitation of the nanoparticle with a laser, where she monitored the turnover of the enzyme. Dr. Eller was a lab instructor and supplemental instructor while at Campbell University. As a graduate student, she was a teaching assistant for both advanced labs and lectures at Emory University and a co-teacher for a Chemistry summer course at Woodward Academy. In her final year of graduate school, she was awarded the Dean's Teaching Fellowship, allowing her to teach first-semester chemistry (CHEM-150) at Emory University in the fall semester of 2019. Dr. Eller is now the Assistant Professor of Chemistry at Brewton-Parker College.
Interesting Facts About Me
I like to play disc golf.

I have two black belts: one in Tang Soo Do and the other in American Karate.
I love video games!
Enzyme catalysis
Biophysical chemistry
Spectroscopy
Nanoscience
Professional Organizations/Memberships
American Chemical Society (ACS)
Biophysical Society (BPS)
Favorite Classes Taught at BPC
CHM 111 – General Chemistry I
CHM 335 – Organic Chemistry I
CHM 312 –Analytical Chemistry
CHM 338 – Biochemistry
"Therefore if you have been raised up with Christ, keep seeking the things above, where Christ is, seated at the right hand of God. Set your mind on the things above, not on the things that are on earth. For you have died and your life is hidden with Christ in God."
R. Kozlowski, A. Ragupathi, R. B. Dyer, Characterizing the Surface Coverage of Protein–Gold Nanoparticle Bioconjugates. Bioconjugate Chemistry, 29, 2691-2700 (2018).

R. Kozlowski, J. Zhao, R. B. Dyer, Acceleration of Catalysis in Dihydrofolate Reductase by Photothermal Excitation of a Network of Coupled Motions. Proceedings of the National Academy of Sciences of the U.S.A., submitted and under review.